The latest World of Warcraft: Battle for Azeroth PTR 8.1.5 build introduced a short questline that rewards the Battle Pet: Feathers. This storyline is a continuation of a much broader storyline that started in Christie Golden's novel: World of Warcraft: Before the Storm.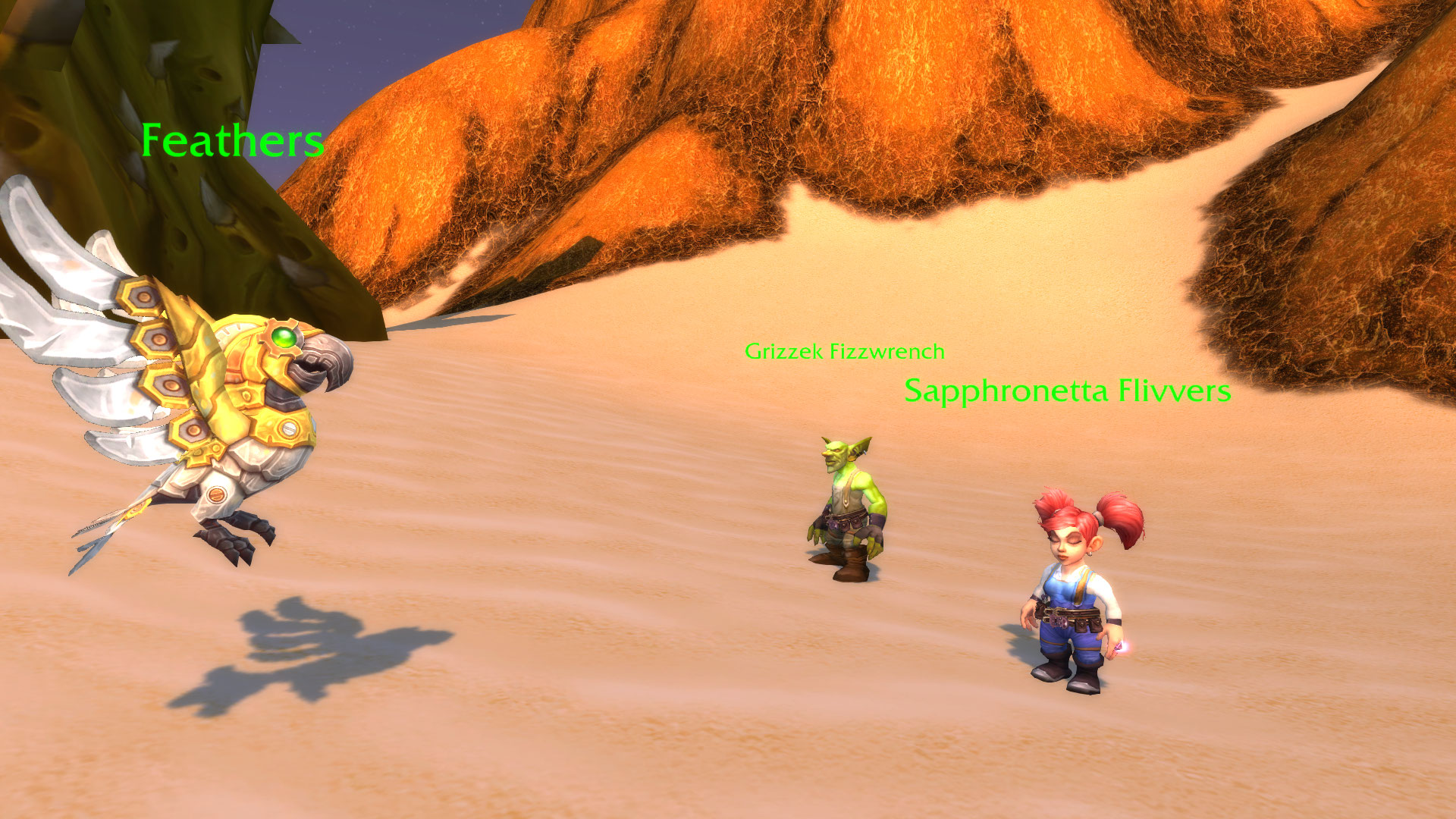 Last time we saw Grizzek and Sapphronetta, they shared a device that allowed players to jump high in the air, and safely land at a nearby location in the Tiragarde Assault world quest: Where Eagles Prey.
In 8.1.5, Trade Prince Gallywix commands you to assassinate Grizzek Fizzwrench — who he thought was dead. In transit, Gazlowe stops you to request dismissing Gallywix's hit job.
In Tanaris, you find a malfunctioning mechanical parrot that's offline. You gather mechanical parts to re-activate it, but you end up running debugg and diagnostics until it re-establishes contact with Grizzek and Sapphronetta.
The questline ends with Feathers as a Battle Pet. Watch the videos, and check out Feathers's abilities.