Blizzard Entertainment deployed the Battle for Azeroth Alpha Build 26433 which introduced a Temporary Art work in progress (WIP) of the World Map. This allow us to see where Zandalar and Kul Tiras are located in the world map.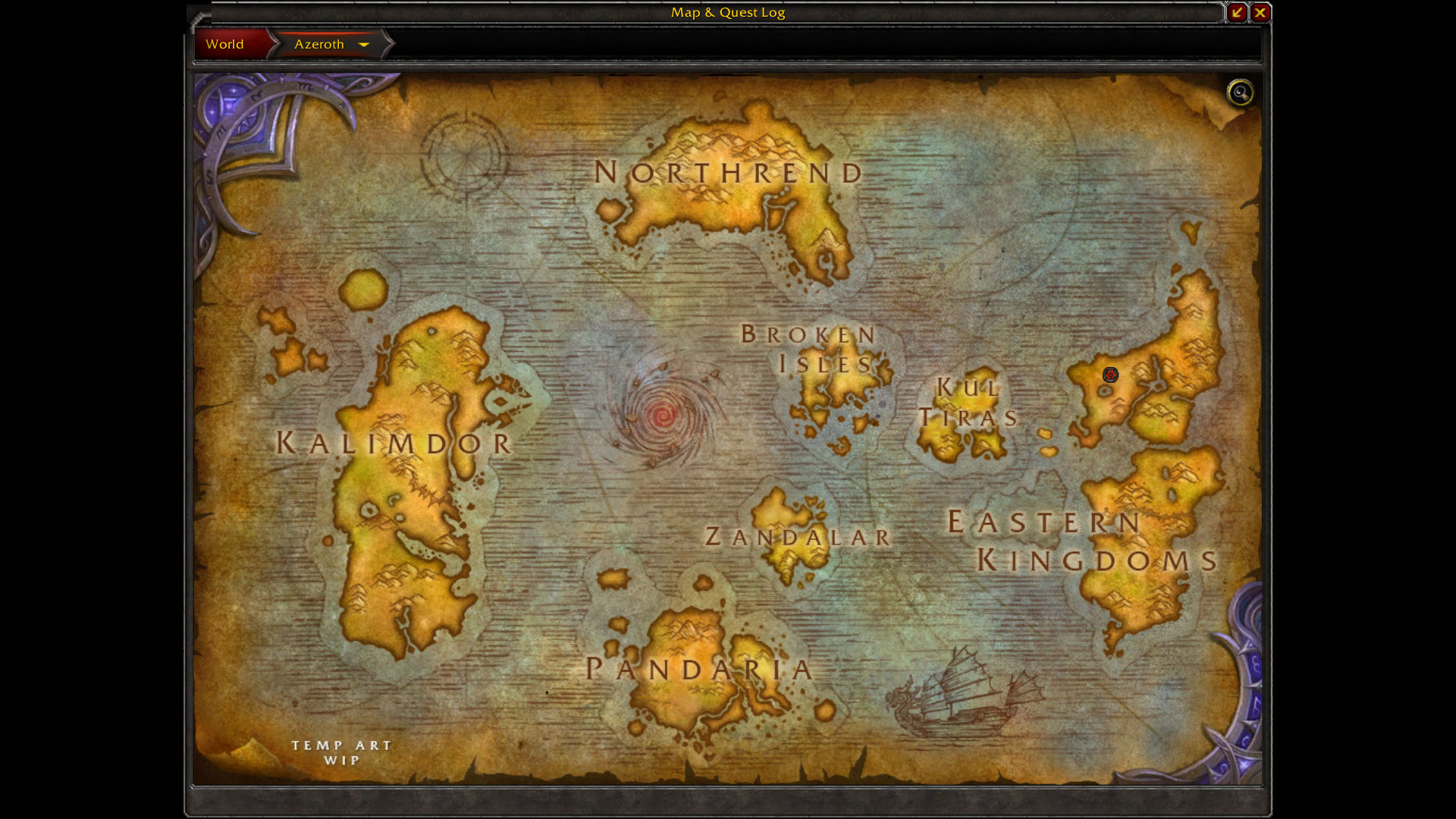 The Blood Elf's Golden Eyes options are now available in Alpha at the character-creation screen. Barber's Face options are disabled in this build, so the only course is to create a new character. There are three Golden Eyes face options to choose from.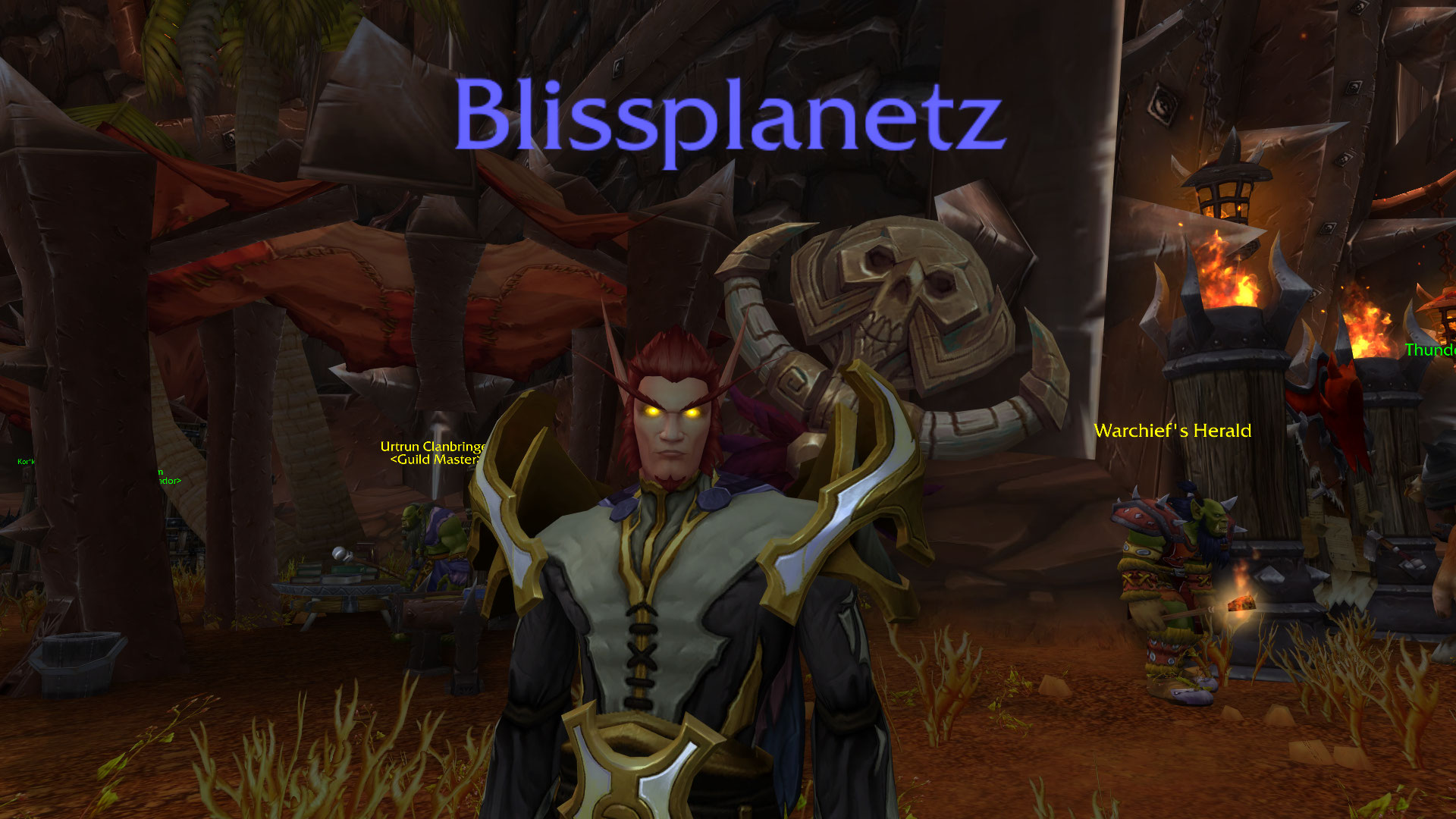 The initial quest with Magni Bronzebeard giving players the Heart of Azeroth is now available at the Tradewinds Market (Boralus, Tiragarde Sound).
In Addition, the developers now have added the Shoulder and Head pieces of the Heart of Azeroth.
| | | | | |
| --- | --- | --- | --- | --- |
| AZERITE LEVEL | ROGUE | | | |
| 2 | Rezan's Fury: (Passive) Your damaging abilities have a chance to call a Child of Rezan to viciously rend your target, dealing 262 Physical damage and causing them to bleed for 208 damage over 12 sec. | Twist of the Knife: (Passive) Envenom deals an additionall 103 damage to targets with Garrote. | Storm of Steel: (Passive) Extra strikes from Saber Sash increase the damage of your next Dispatch by 103. | Night's Vengeance: (Passive) Nightblade increases the damage of your next Eviscerate within 8 sec by 77. |
| 5 | Gemhide: (Passive) When dealt damage greater than 10% of your maximum health, gain 48 Avoidance and 212 Dodge for 10 sec. | Longstrider: (Passive) Increases your movement speed by 17% of your highest secondary rating, up to 6%. | | |
| 8 | Azerite Empowered: (Passive) Increases the item level of this item by 5. | | | |
| 10 | | | | |
The Battle for Lordaeron Scenario
SPOILERS: I can confirm that the Battle for Lordaeron scenario is now available in Stormwind City. It leads to Jaina coming with you to Kul Tiras where you are both arrested. In the prison, you meet with Flynn Fairwind and together you create a riot to distract from your escape. Taelia awaits you both and sails to the Boralus Harbor Inn, where Genn Greymane arrives and agrees to help Kul Tiras solve their internal problems in exchange of their naval fleet. During the conversation, Magni Bronzebeard teleports out of thin air to ask Genn to let the champion accompany him. You teleport to a titan chamber beneath Silithus, and then Magni gives you the Heart of Azeroth necklace. No cinematics or cutscenes available for the scenario, but there are a couple cutscenes in Kul Tiras. Video and scenario transcript below.