Adventurers arrive to the Azure Span to assist Kalecgos, and the Kirin Tor in restoring the Blue Oathstone and putting an end to the threat of the Primalists and Raszageth's plan to destroy the Vakthros tower, its ley lines and all of Azure Span with its destruction.
SOJOURNER OF AZURE SPAN ACHIEVEMENT
Complete the Sojourner of Azure Span achievement in the geographic order I listed them. That way you follow the flow from west to east in one go. This achievement gathers a collection of optional quests outside of the core storyline of the zone, which rewards Renown with the Iskaara, Dragonscale Expedition, and Valdrakken Accord factions; as well as toys, gear, dragon mount cosmetic appearances, and more.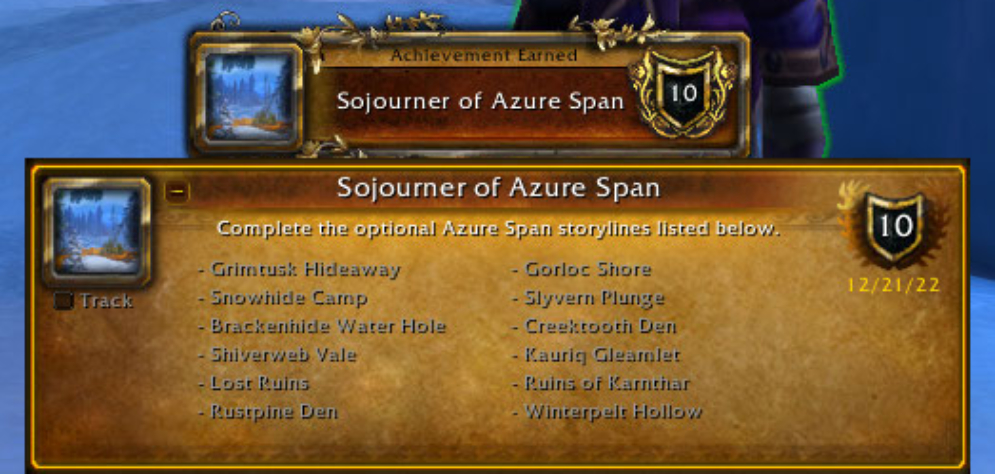 Note: Camp Nowhere is a partial Sojourner of Azure Span achievement hub. Rustpine Den and Ruins of Karnthar questlines start there. You have to complete Rustpine as a requirement to unlock Winterpelt Hollow questline. You need to complete the Snowhide Camp questline first as a requirement to unlock the Grimtusk Hideaway questline.
Addon: Download and install the TomTom (addon) in the /world of warcraft/_retail_/Interface/AddOns/ folder. Launch the game. When within Azure Span, type the coordinates (in green text) shown in the first quest of each questline.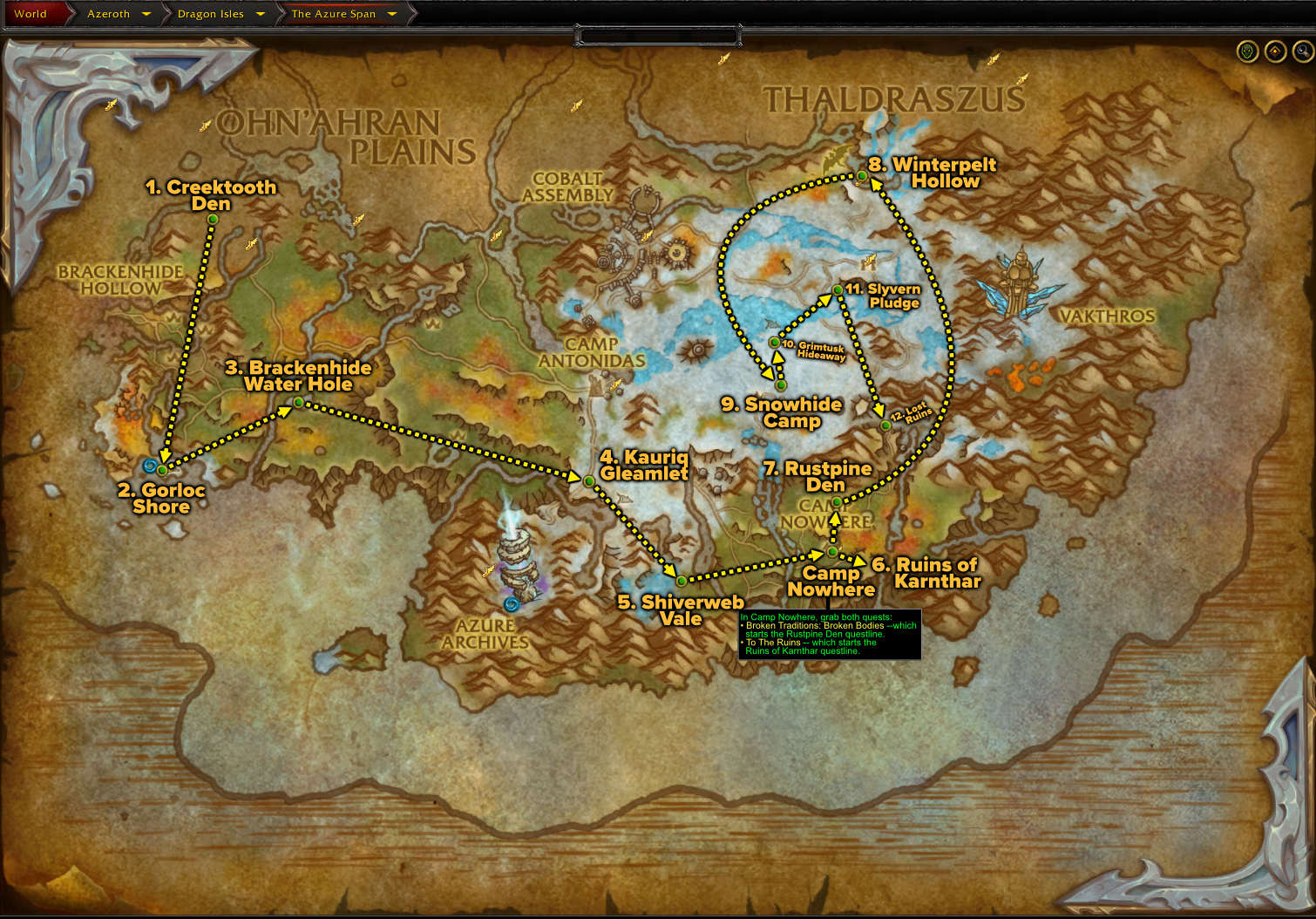 OPTIONAL QUESTS