Patch 8.1.5 introduces the new Darkmoon Faire Roller Coaster. Talk to Mae Ti to purchase a "Ride Ticket Book" for 80 silver. In your bags, click the "Ride Ticket Book" to loot "Darkmoon Ride Ticket" x 5.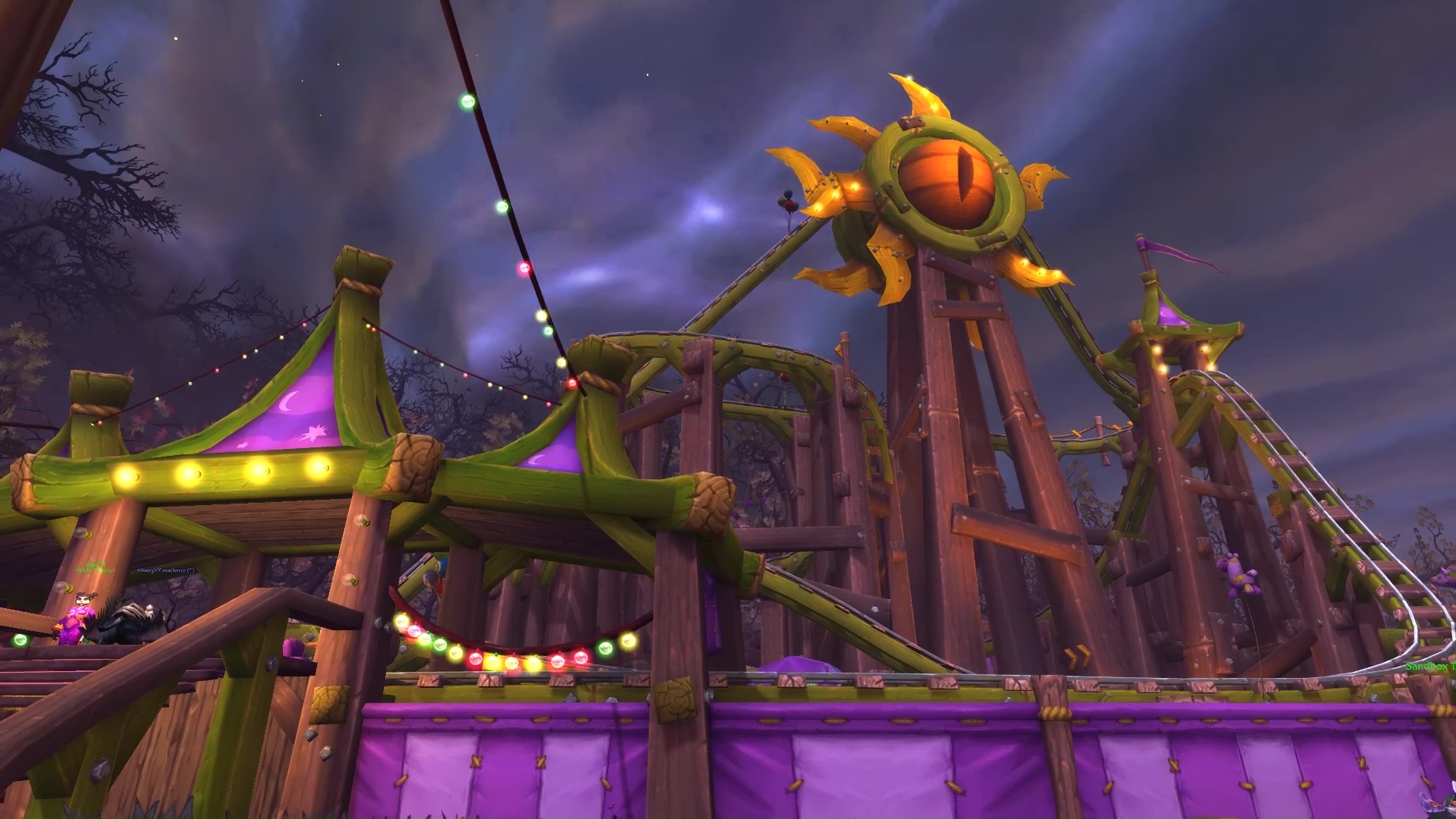 Now you can click the Roller Coaster car. This will sit your character in the car to ride the Roller Coaster. It only gives you one ride, then auto-dismounts you.
Thereafter, your character gains a 1-hour buff named "WHEE!" which gives you Experience and Reputation gains increased by 10%. Riding again won't stack buffs.
The video below shows you partially the ride. At the moment, the PTR is suffering a graphical bug where buildings flick in and out of existence.