Lightforged Courier: (On the body, you find a missive emblazoned with the seal of the Army of the Light.
If the messenger was killed to prevent the letter's delivery, its contents must be of great import.)
Objectives
Search near the Xenedar for someone with knowledge of the Sealed Missive.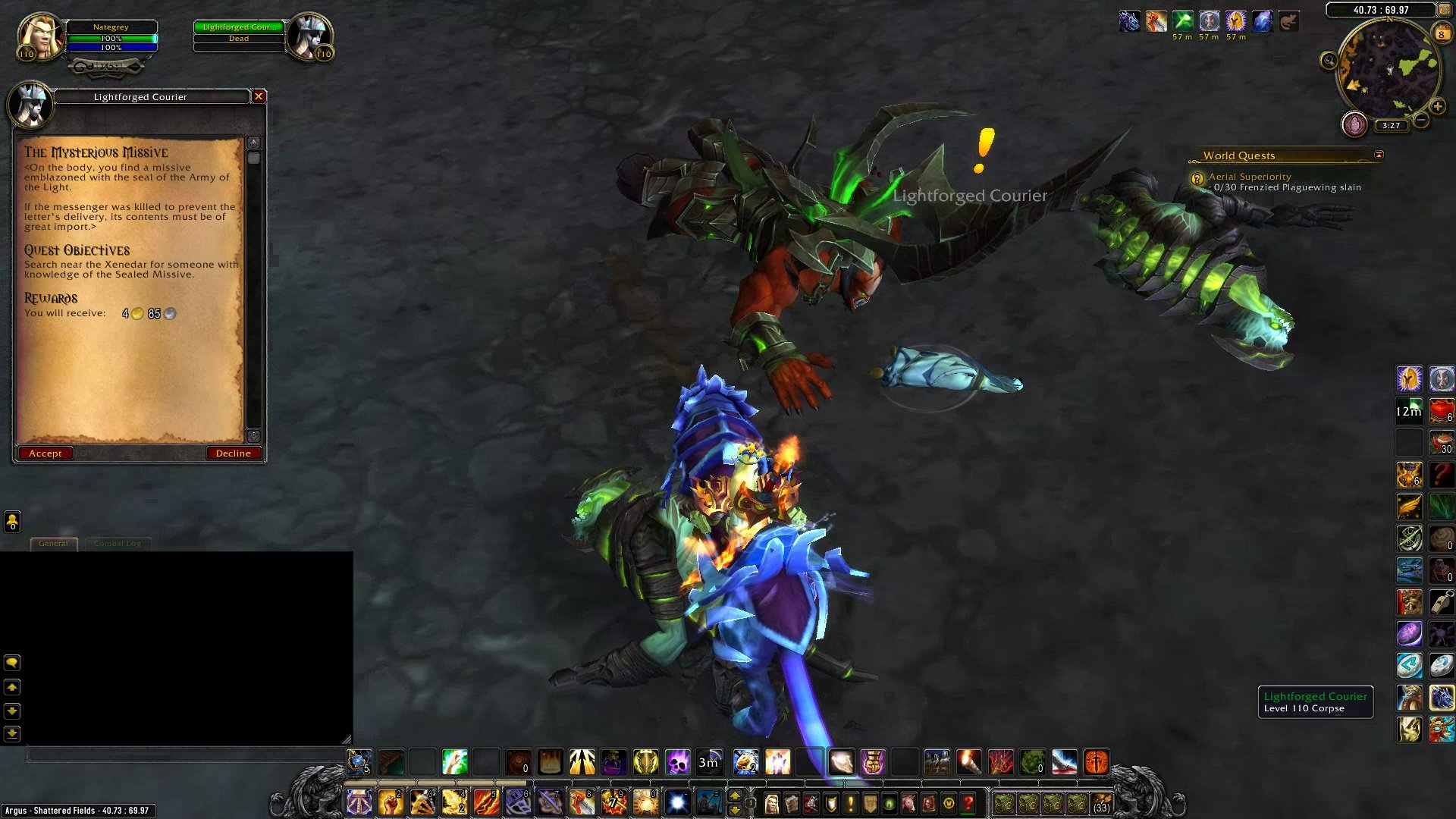 Progress
Note: This quest starts with a corpse found in the Shattered Fields at 40.73, 69.97. Take the Sealed Missive to Captain Fareeya at 40.50, 63,74.
Captain Fareeya: Our fight goes on, champion. Argus must fall.
What is that you've found?
Completion
Captain Fareeya: You've found one of our scouting reports? It was overdue, and I feared it had been intercepted by the enemy.
(The captain looks over the letter.)
Yes, this is what I've been expecting. The Legion is planning something and this is the breakthrough we've been looking for!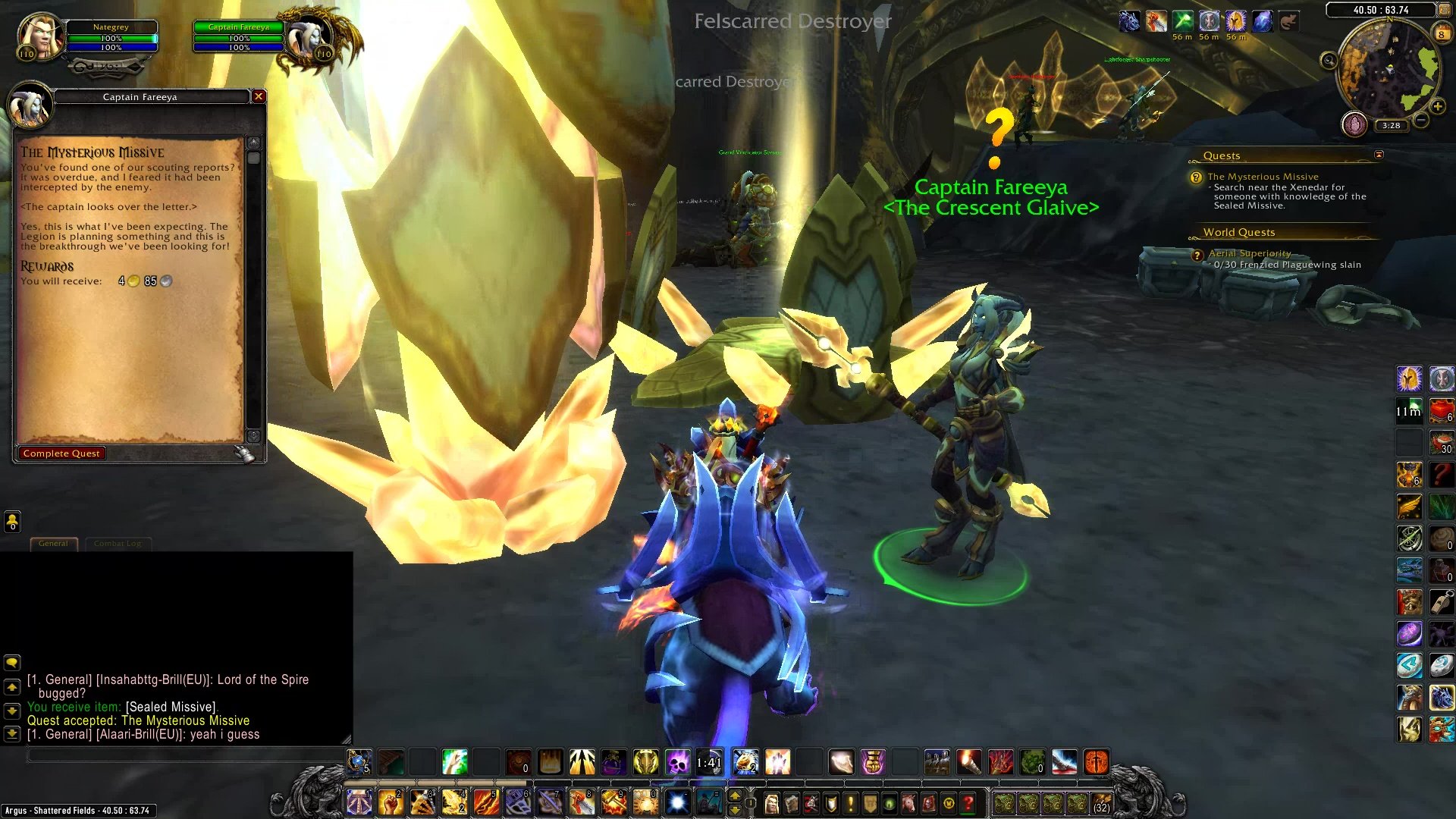 The Mysterious Missive
Argus Zones