Image of Grand Artificer Romuul: The Army of the Light's warframes have won countless battles on Argus. Despite their power, not all who descend into the fray return. My modifications to this frame should give us the edge we need, but several critical components are still missing. There are remains of battles past in Nath'raxas that we can still scavenge. If you can find the pieces I need, the Legion will feel our fury yet.
Objectives
Recover an Invocation Array, Vindicator Plating, and a Judgement Core.
Vindicator Plating
Invocation Array
Judgment Core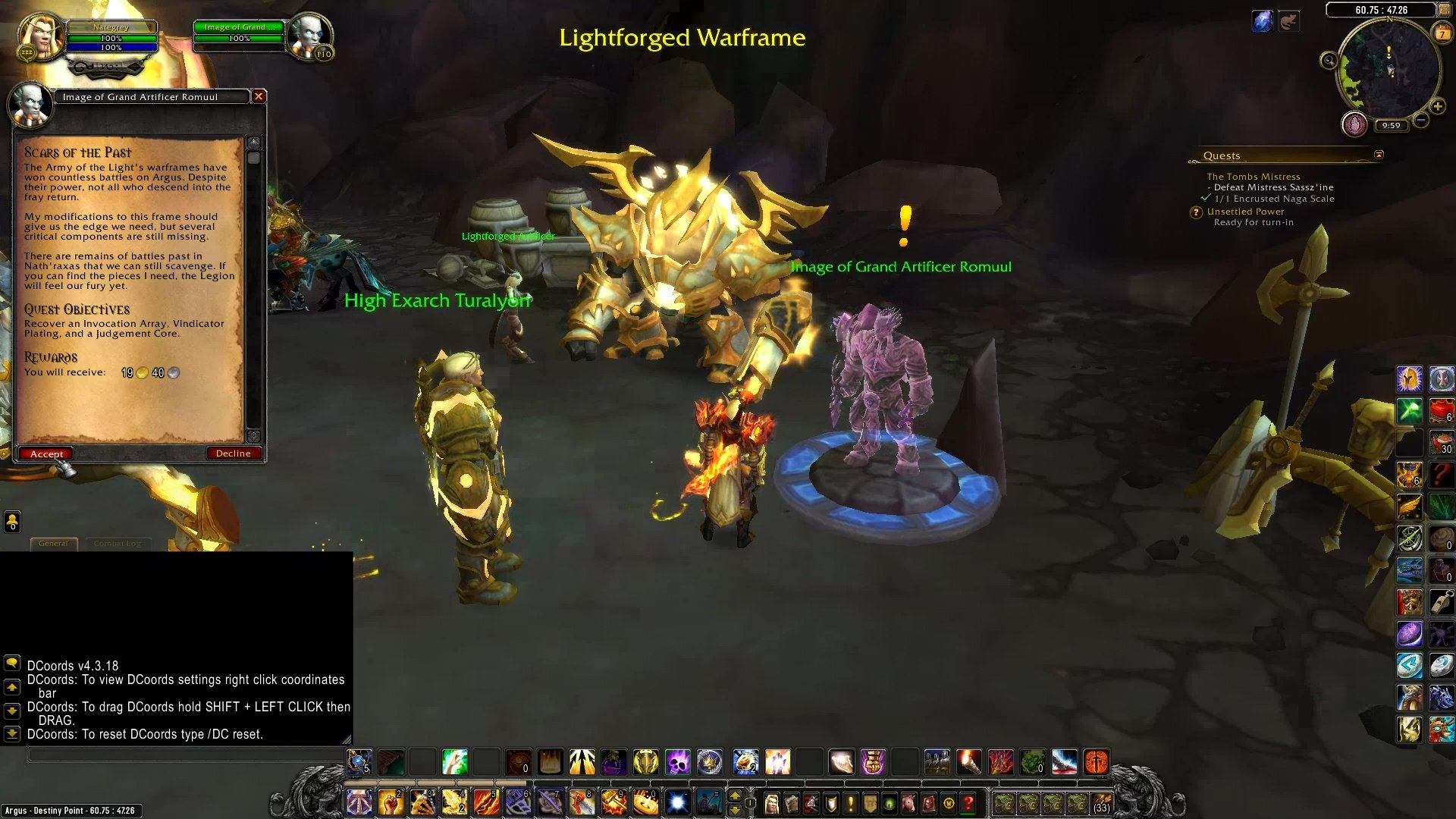 Progress
Note: The Vindicator Plating is located at 62.12, 41.17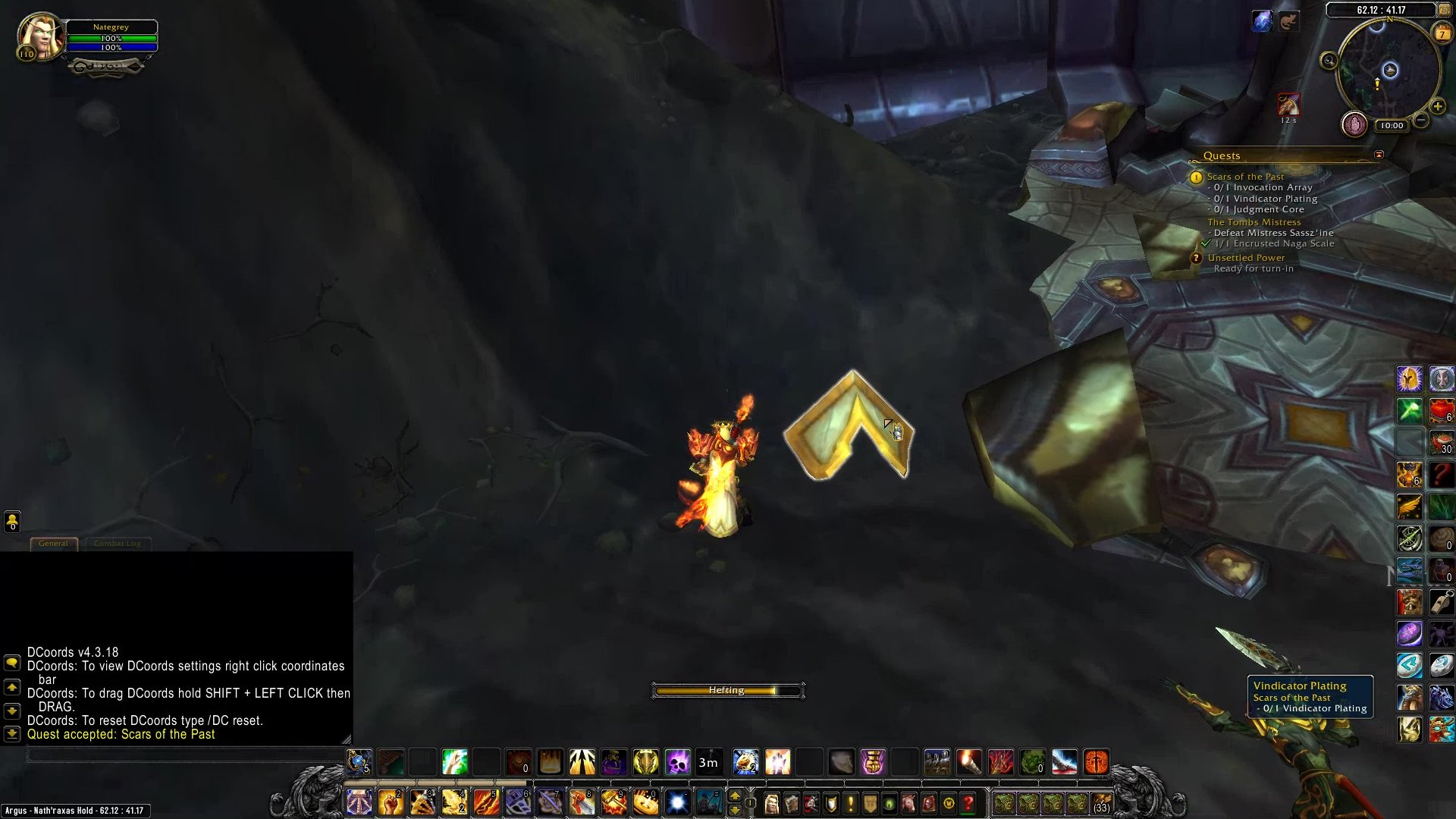 The Invocation Array is located at 60.57, 33.12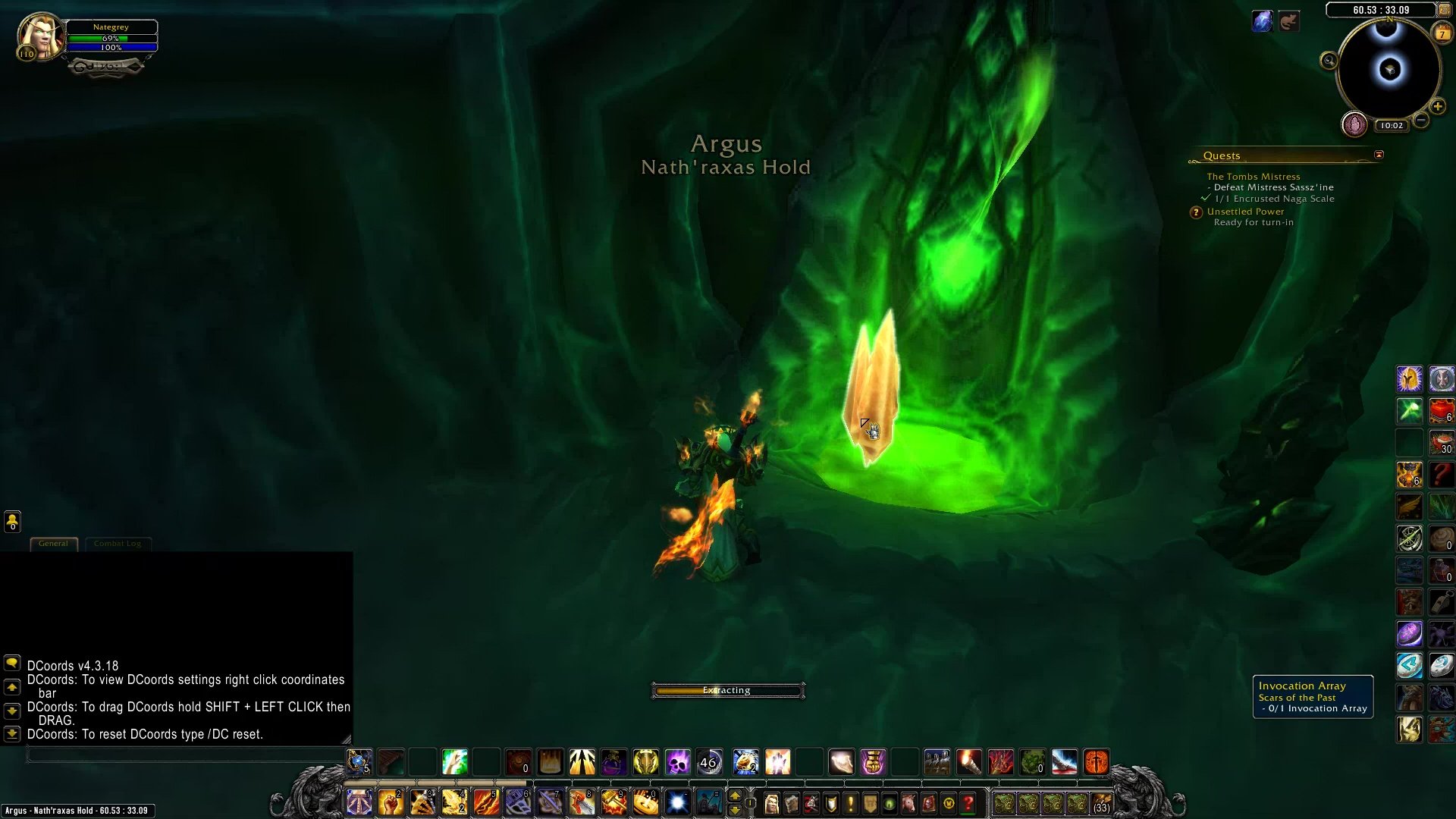 The Judgment Core is located at 60.21, 28.19
Illidan Stormrage: The demons came into our world, their only desire to extinguish all life. It is time we repay the favor.
Image of Grand Artificer Romuul: Do you have the components?
Completion
Image of Grand Artificer Romuul: Perfect! Thank you, (name).
A bit worn, but still functional. These will do nicely.
Scars of the Past
Argus Zones