Prophet Velen: I can feel their presence just ahead. It is as faint as the lightest breeze that once rolled across these hills, but it is not of the Legion, of that I am certain.
We must see if these broken are potential allies. It is a great risk, but our numbers are too few to ignore the chance.
Objectives
Follow Prophet Velen.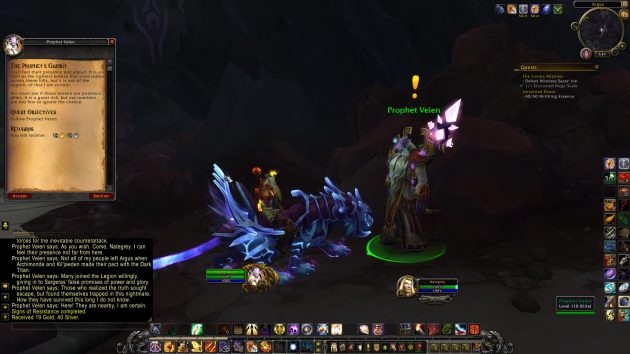 Progress
Prophet Velen: Be on your guard, champion. The Legion is skilled at deception. We may well be walking into a trap. Stay close. We are being watched. This hovel feels… familiar. Prepare yourself, champion. We are surrounded. Show yourselves!
Chieftain Hatuun: Velen. At long last, you return to the home you abandoned.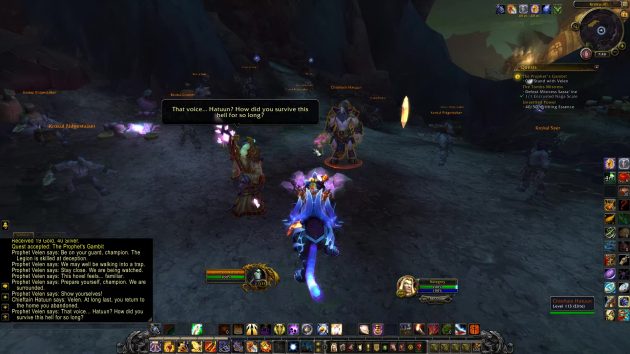 Prophet Velen: That voice… Hatuun? How did you survive this hell for so long?
Chieftain Hatuun: We changed, just as Argus did. We endured. What choice did we have?
Prophet Velen: I have no wish to fight you, Hatuun. But I cannot allow your bitterness to impede our war against the Legion.
Chieftain Hatuun: You turned your back on your people, Prophet. Your world. Such betrayal should be answered with death. But your ally saved many of us from the Legion's grasp. Perhaps you have changed.
High Exarch Turalyon: Stay your weapons! The Prophet and his ally are not our foes. We must stand together, all of us, if we are to have any chance of defeating the Legion.
Prophet Velen: High Exarch Turalyon… we meet at last.
High Exarch Turalyon: Hatuun's people saved me from the Xenedar's fall. Many others were not so fortunate. They hold the ground around the crash site, fighting for their lives.
Objective Complete. Stand with Velen: 1/1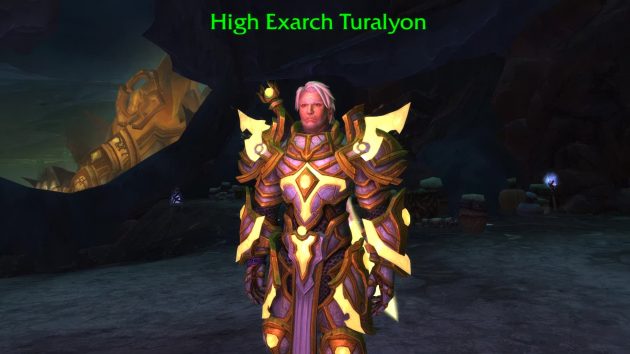 Completion
Prophet Velen: Turalyon yet lives! Perhaps there is still hope after all.
The Prophet's Gambit
Argus Zones