Prophet Velen: Once the pylons are activated they will need power.
The Arkonite Matrix that powered this part of Mac'Aree was shattered by one of the Legion's newest horrors.
He was called Khazaduum and he was a most faithful servant of the Legion. He volunteered to undergo an experimental transformation to become the first of his kind. His arrival was the end of this battle.
As a prize he took the Arkonite Keystone from the shattered matrix. Take it back and we can finally end this bloodshed.
Objectives
Retrieve the Arkonite Keystone from the Echo of Khazaduum.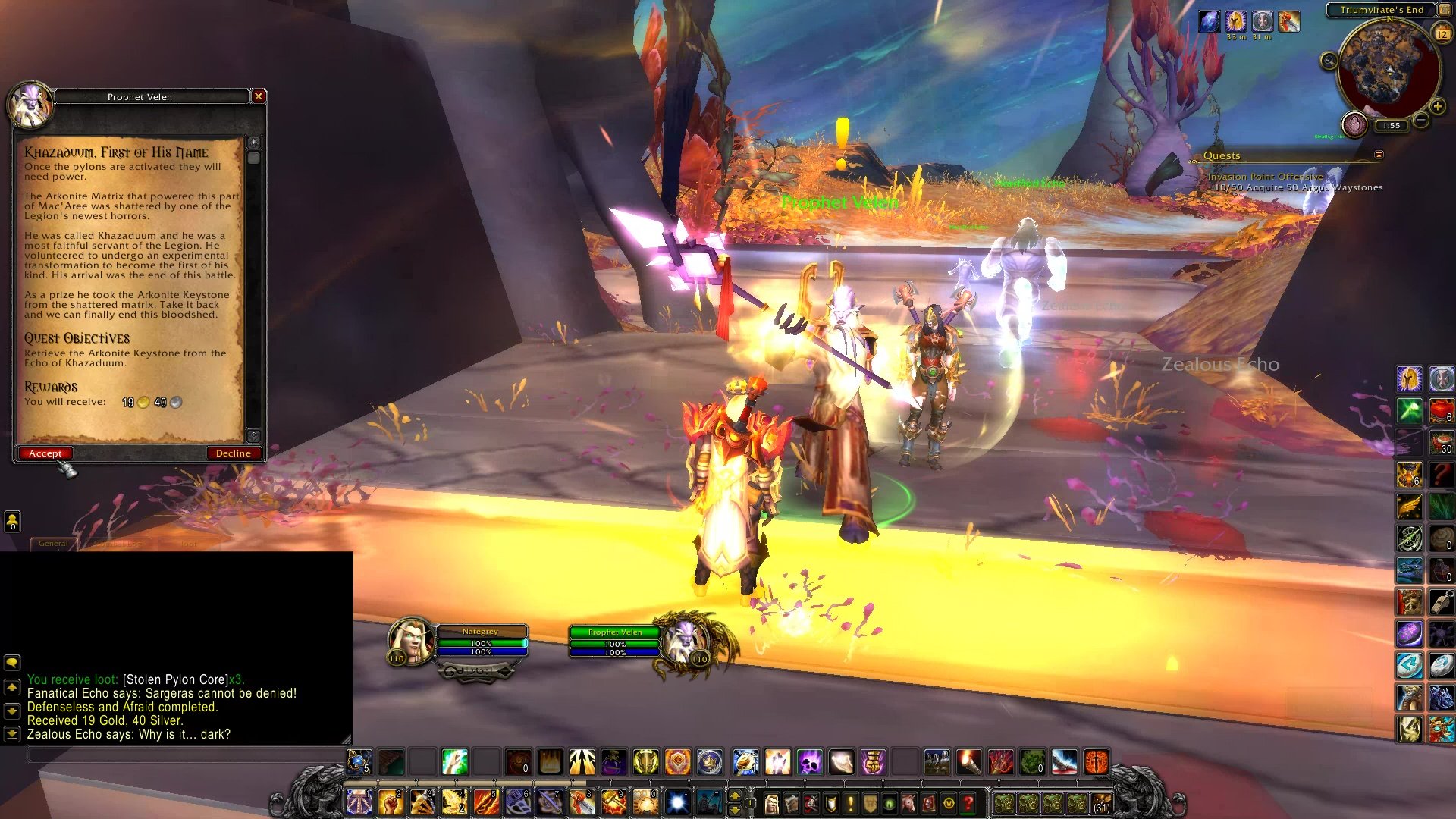 Progress
Prophet Velen: So many were left behind… They linger, forced to relive their fainal moments over and over again. Perhaps the only way to end their torment is to finish what I started so very long ago. We must let these spirits finally realize their escape.
Zealous Echo: We will never stop…
Echo of Khazaduum: Look upon perfection. This is the last gift you will reject! I am not the last. The eredar… will rise…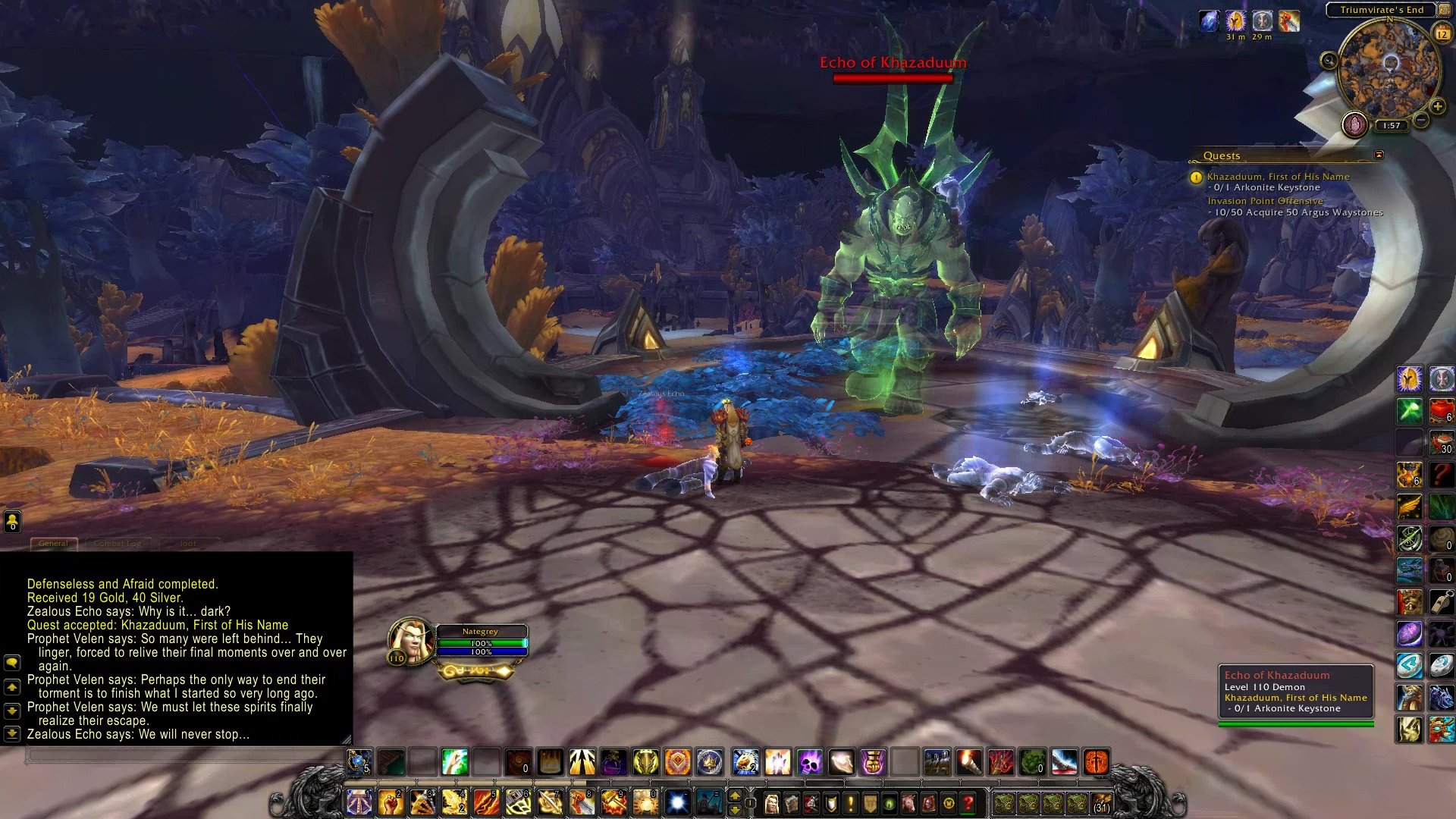 You receive loot: Arkonite Keystone
Prophet Velen: Please, they should not be made to suffer any longer.
Completion
Prophet Velen: I cannot right every wrong that happened here, but this is a comfort nonetheless. Thank you, (name).
This is the turning point. If we can activate the arena's defenses, this battle will be finished.
Khazaduum, First of His Name
Argus Zones