High Exarch Turalyon: We must know for sure whether the Light Mother survived, .
Xe'ra was weakened by sending her heart to Azeroth, but she is the prime naaru. She is the Light, and she cannot fade.
Let's head into the Xenedar and look for her. Light willing, she will return to guide us once more.
Objectives
Finx Xe'ra within the Xenedar.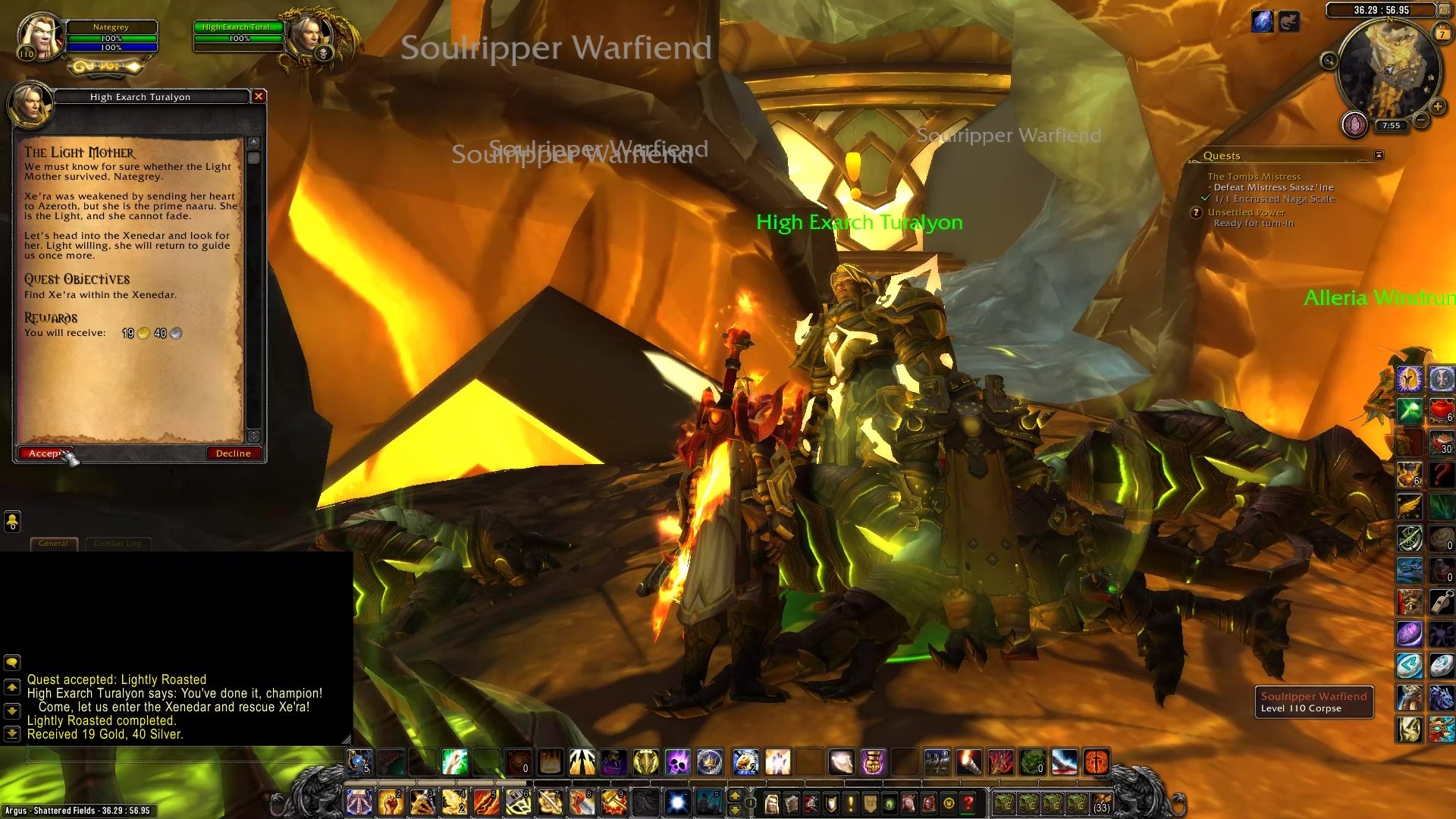 Progress
High Exarch Turalyon: I sense Xe'ra in the central chamber. Thank the Light! We are not too late.
Alleria Windrunner: And what then? I was locked in a cell for delving into the Void against her wishes. Will she make me a prisoner again? Or worse?
High Exarch Turalyon: Xe'ra will see that you risked your life to save her. Her faith in you will be restored — I know it!
High Exarch Turalyon: Xe'ra! Don't worry, you are safe now. Come, champion. Help me guide her to the Vindicaar. Then we can get out of here!
Teleportation Crystals placed: 3/3
Xe'ra rescued: 1/1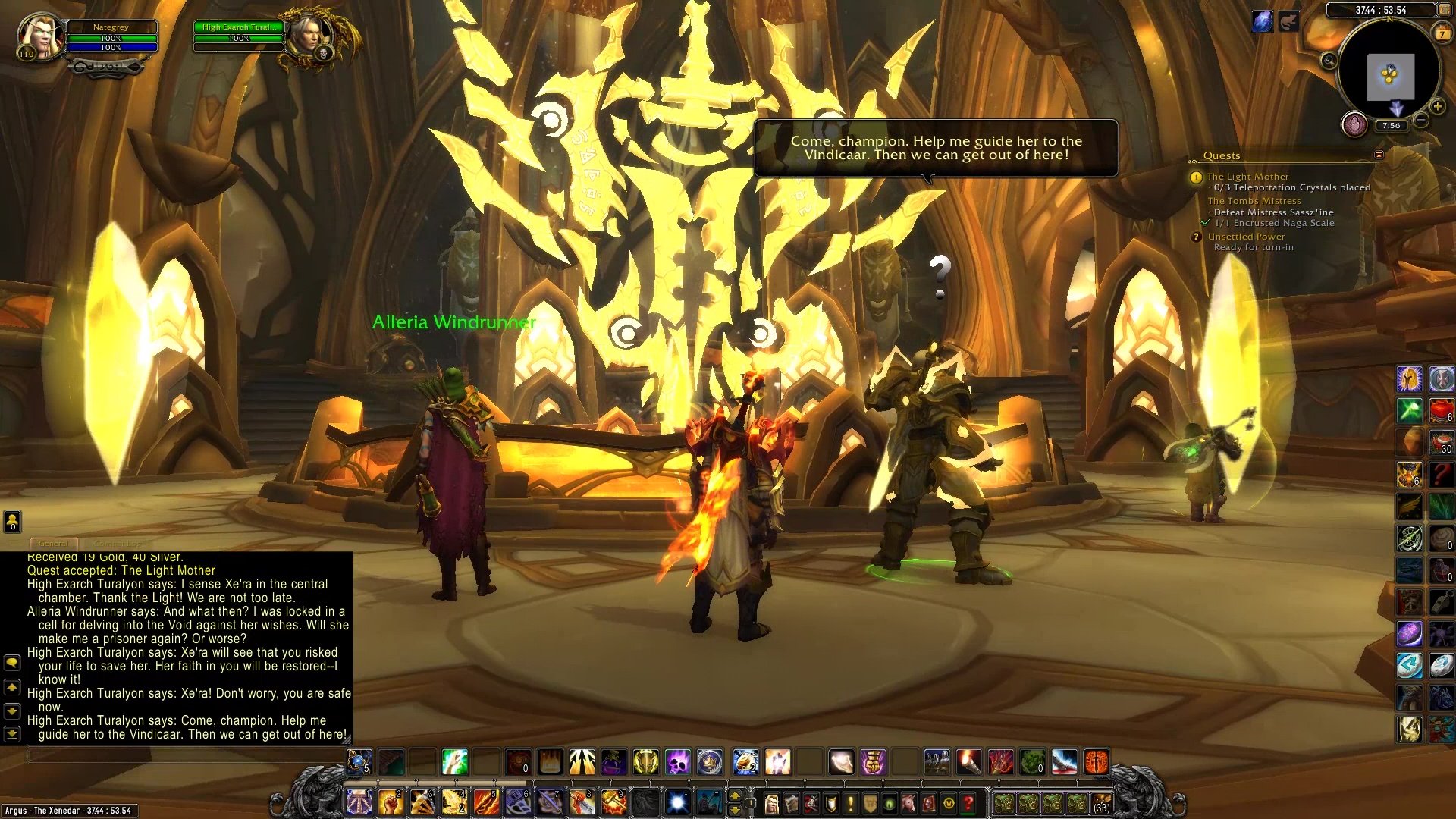 Completion
High Exarch Turalyon: Light be praised! This was a dark day, and many lives were lost.
But the Army endures. The Light Mother's prophecy will be fulfilled.
All is as it was meant to be.
The Light Mother
Argus Zones