High Exarch Turalyon: We have already secured ground near Nath'raxas Hold. It is one of the Legion's chief military fortifications on Argus. Striking it now, and hard, may be our only opportunity to tip the scales in our favor.
Objectives
Travel to Destiny Point.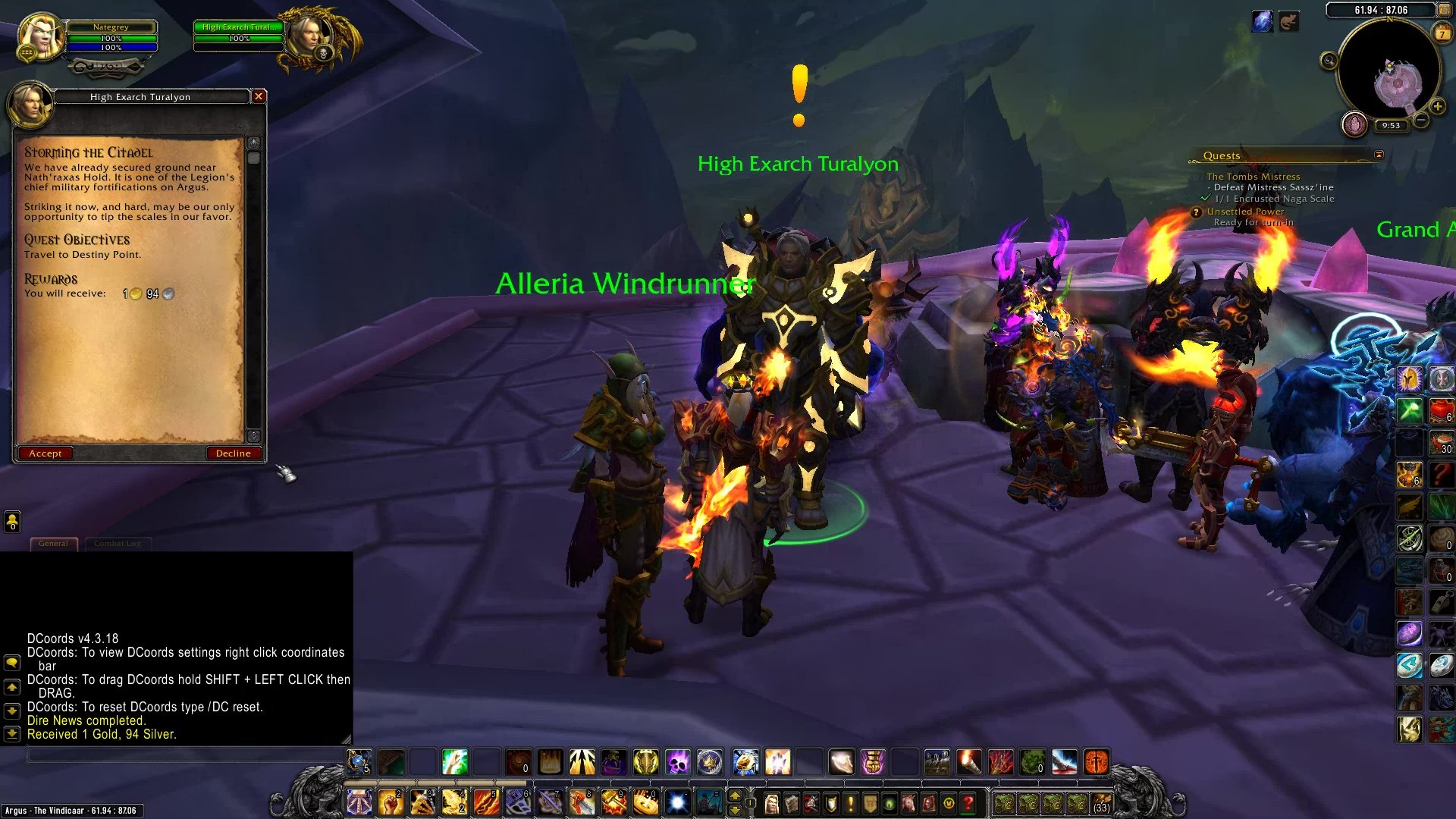 Progress
High Exarch Turalyon: A titan… the Legion must have harnessed the power of its soul to regenerate its armies in the Nether! If we can destroy it, the infinite army… I will meet you at our staging ground near Nath'raxas. The Vindicaar must be ready to help us secure the hold at a moment's notice.
Note: Go to Destiny Point at 62.75, 49.12. Click the yellow crystal.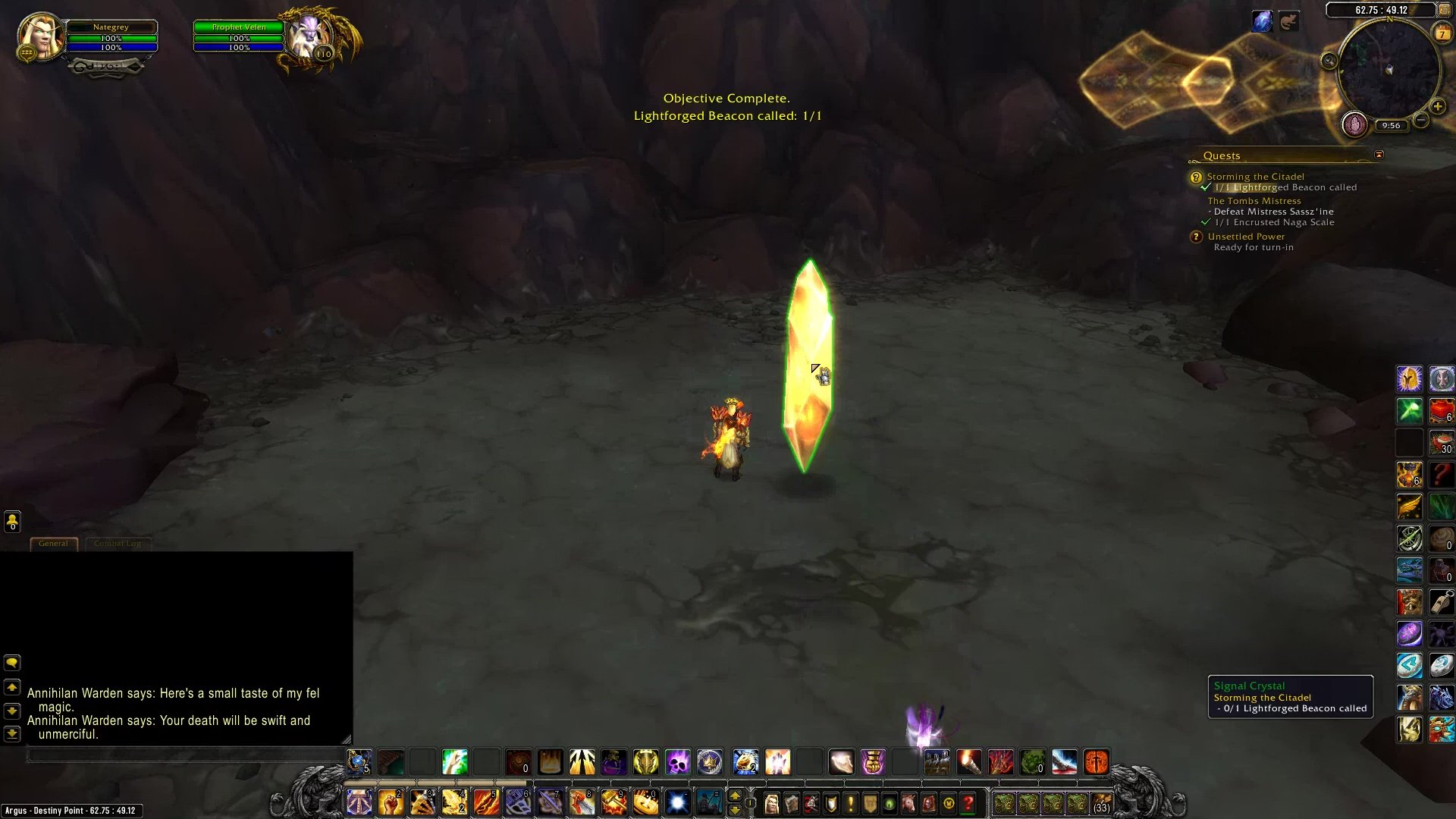 Lightforged Beacon called: 1/1
Completion
High Exarch Turalyon: If we do not act quickly, the demons stationed here are more than enough to overwhelm us.
New flight location discovered!
High Exarch Turalyon: Taking this hold will buy us valuable time to prepare for a full assault on Antorus.
I won't risk our forces on the spire without that warframe backing us.
Image of Grand Artificer Romuul: It will be ready, High Exarch. You have my word.
Storming the Citadel
Argus Zones