Grand Artificer Romuul: Much has happened on Argus that concerns me but none moreso than Xera's fate. I wonder sometimes if we are doing the right thing?
But we must carry on. I can rig the Matrix Core that powers the Vindicaar to allow you to call on the power of our guns when you have need of them on the planet.
Go to the Matrix Core in the room at the heart of our ship. Once linked, whatever powers the core has installed now and in the future will be at your disposal.
Objectives
Link Light's Judgment into the Vindicaar Matrix Core.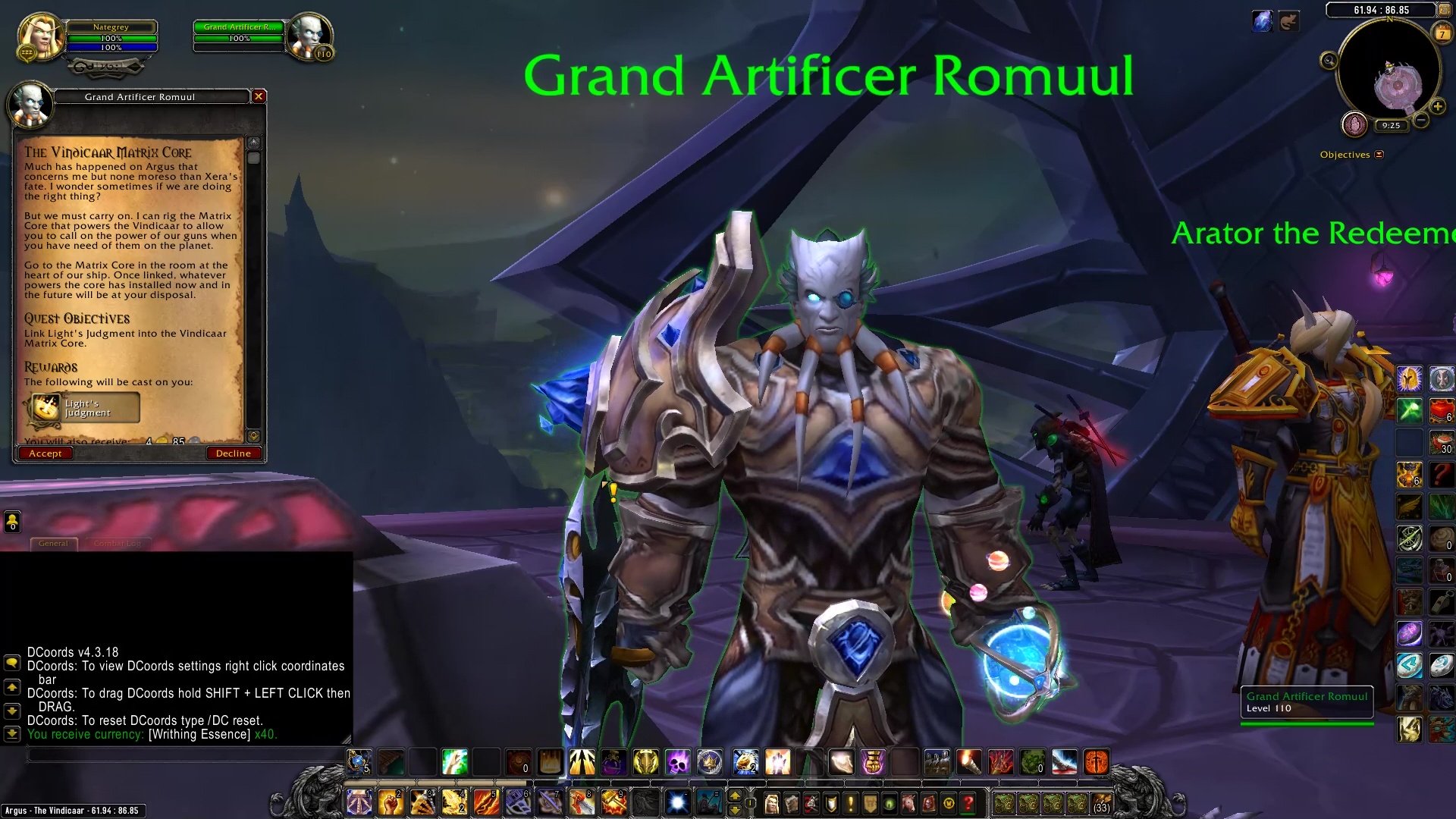 Progress
Note: Go downstairs to the room located at the center of the mini-map. Click the Vindicaar Matrix Core.
Completion
Grand Artificer Romuul: Light's Judgment will now fire on your command when you use the Matrix Uplink. Perhaps you will find more objects that we can link into the Matrix on your travels. I have routed enough energy to that part of the Core to handle anything that you can link into it.
Go well, my friend.
The Vindicaar Matrix Core
Argus Zones