Vethir: Skovald has profaned the Gates of Valor with his demonic allies. Among his forces his twisted mystics have conjured portals to ferry his fel allies from their blighted worlds. If we wish to stem this tide, these portals must be destroyed. I will gather my allies. Take this horn and signal when you have found a portal, and we will strike from the skies!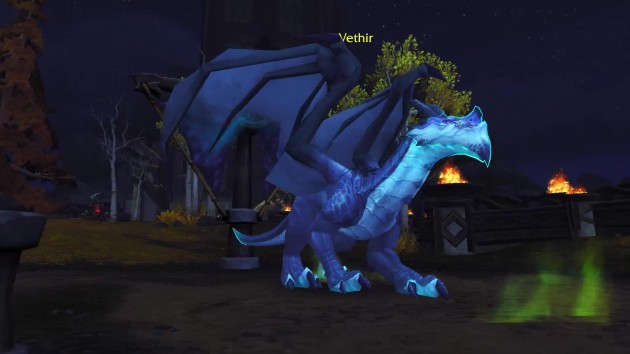 Quest Objectives
Use the Stormforged Horn to destroy the three Felbound Portals in Gates of Valor.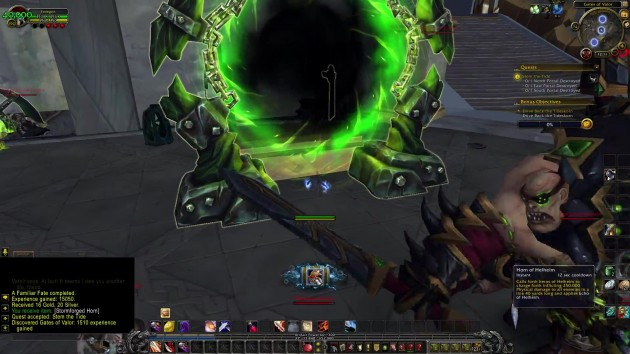 Intermission
Vethir: The demons keep coming! There must be another source!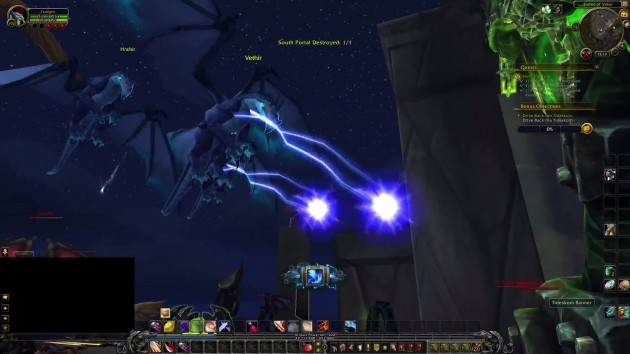 Completion
Vethir: I do not understand, the portals are closed and yet Skovald's demonic forces still assault the gates! We must find where they are coming from!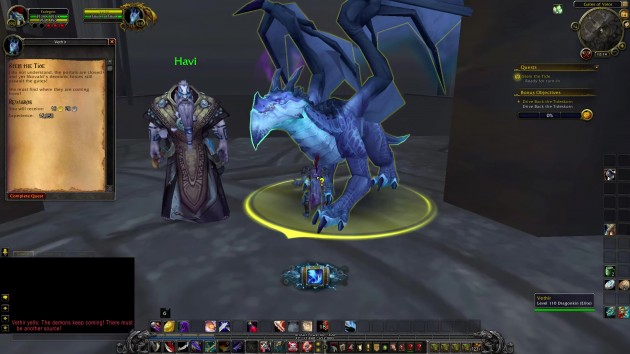 Stem the Tide