Dread-Rider Cullen: That thing looks like it's got the range to get us over the wall. There's a good spot to hook onto right past us – just climb to the top of this big boulder and you should be able to spot it. Once you're inside, do me a favor and see if you can distract the guards so I can slip through. I'll see what else I can find out about these vrykul.
Quest Objectives
Go to the top of the boulder and use the Stormforged Grapple Launcher to launch over the wall al Hrydshal.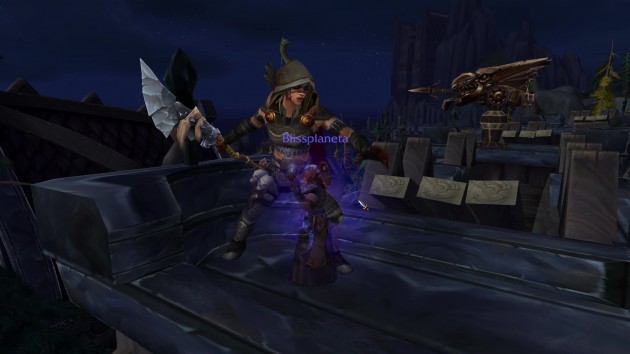 Intermission
Click the nearby Grapple Point to launch yourself to teh top of the wall. Grapple points within range will light up.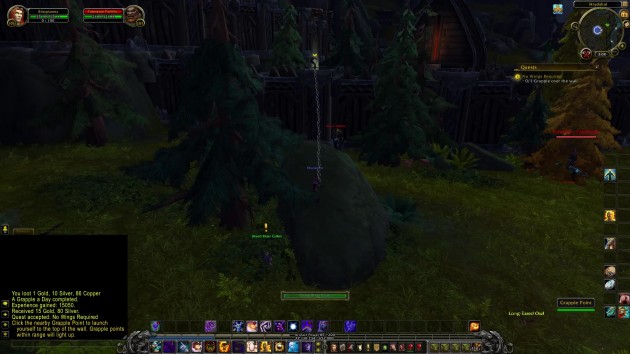 Tideskorn Longaxe: You have already failed. The Thorignir are ours!
Dread-Rider Cullen: Hey, over here! I've got a plan!
Completion
Dread-Rider Cullen: Those vrykul were so distracted seeing someone flying through their village, they never noticed me slip by. I hope that didn't get you too much unwanted attention.
No Wings Required