Dread-Rider Cullen: Wait, do you still have that grapple launcher? I think you can still get to the path if you can launch from the top of that tower. The gap doesn't seem too bad there. Of course, we'll have to take out the big guy out front first. He looks tough, but I think we have a chance if we can flank him.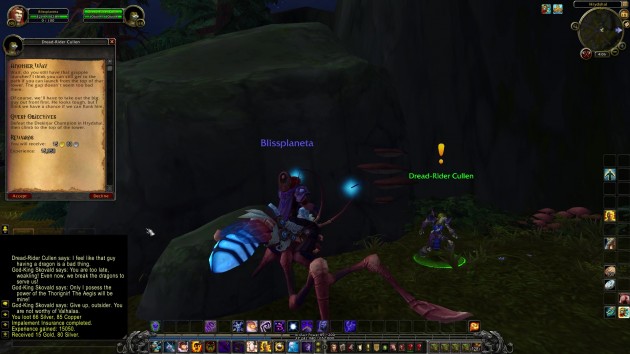 Quest Objectives
Defeat the Drekirjar Champion in Hrydshal, then climb to the top of the tower.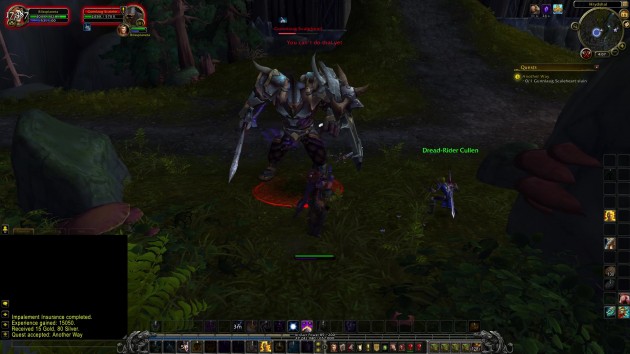 Intermission
Gunnlaug Scaleheart slain: 1/1
Dread-Rider Cullen: Now's our chance. Let's get up that tower!
Completion
Dread-Rider Cullen: What a fight! And here I thought this place would be boring.
Another Way