Ashildir: It looks like your friend didn't make it. A pity, but we must move on. You'll want to plead our case to Helya. She is the ruler here. I would accompany you, but I'm afraid I wouldn't help your case. Meet me when you are finished. I will see if I can find the whereabouts of my shieldmaidens.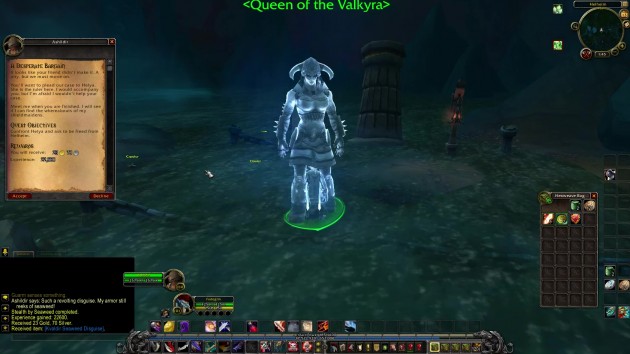 Quest Objectives
Confront Helya and ask to be freed from Helheim.
Intermission
Helya: Remember our bargain, banshee. Do not dare to cross me…
Sylvanas Windrunner: Ah, my loyal hero. You must not languish here. The Aegis cannot fall into enemy hands! The future of the Horde depends on you and I. Find your way back to Stormheim – I will be waiting.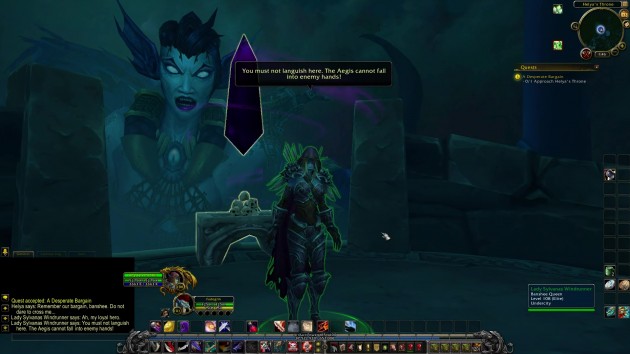 Helya's Altar: Helya's massive presence looms in the distance from the platform. This altar appears to be a means to communicate with her.
(I do not belong here! I wish to leave Helheim!)
Helya: Unworthy! You will kneel before addressing the great Helya!
Completion
Helya's Altar: (Helya's voice fills the air as you stand.)
Nobody leaves Helheim without my approval! Entertainment me, and I may let you pass.
A Desperate Bargain