Colborn the Unworthy: There! The disguise be complete! Don't mind the smell, there. It's probably better that we smell like the kvaldir, as well. Though I have a feeling I'll be needin' a priest to get this stench out once we're gone.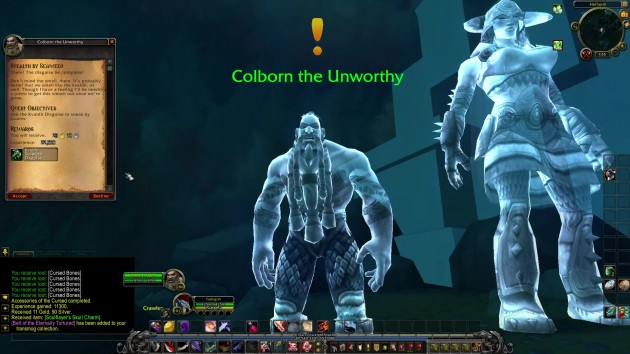 Quest Objectives
Use the Kvaldir Disguise to sneak by Guarm.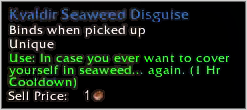 Intermission
Ashildir: Disgusting! This plan better work, spirit.
Guarn senses something.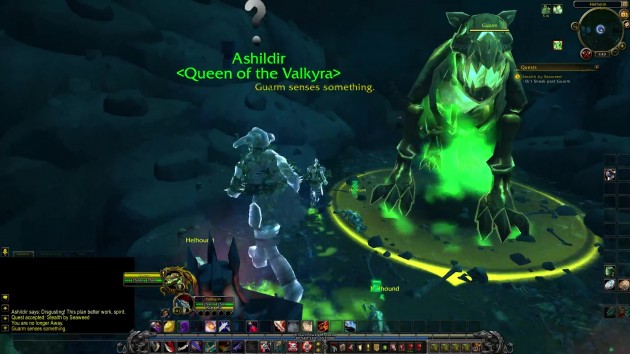 Ashildir: Such a revolting disguise. My armor still reeks of seaweed!
Completion
Ashildir: That was a truly revolting, outsider. Even in death I've never witnessed such a disgusting smell.
Stealth by Seaweed