Vethir: We had come to defend the Halls of Valor… I was taken from the sky… I cannot break free of my bindings. Find the jailer who made this cell… Set me free, friend…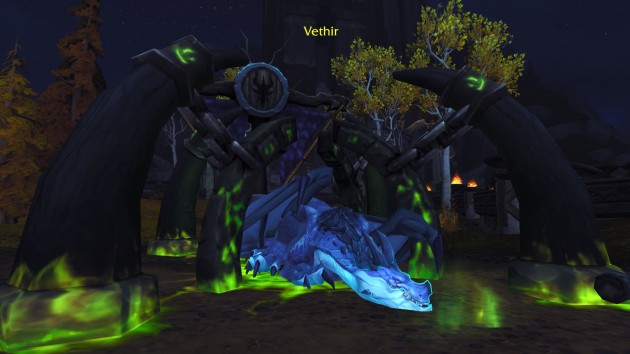 Quest Objectives
Collect the Jailer's Shard from Dravak and free Vethir from his prison.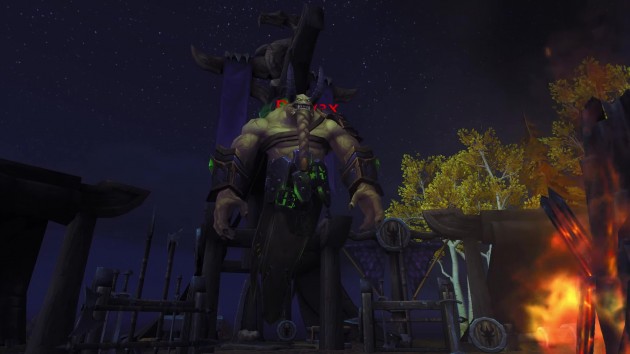 Completion
Circle of Binding: This fel circle is similar to the ones used in Skovald's attempts to enslave the Thorignir dragons of Thorim's Peak. It appears to be too powerful to break by normal means.
(Use the Jailer's Shard to break Vethir's prison.)
Vethir: The jailer has… the key… At last! It seems I owe you another life, friend.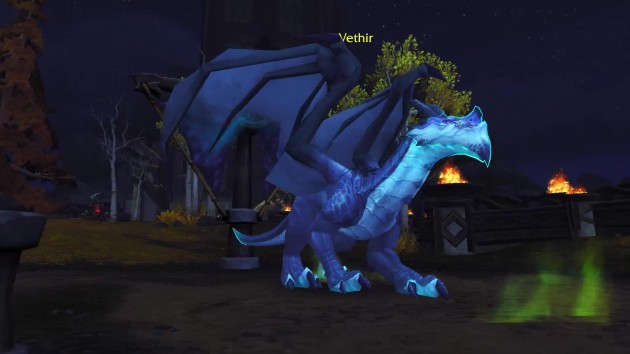 A Familiar Fate