NOTE: This item Begins a Quest. It is looted from a Tideskorn Warmonger Vrykul in the Valley of the Sword during the quest Ahead of the Game — given by Havi.
Challenger's Tribute: The challengers gathered in the Valley of the Sword have brought with them offerings to the watchers of the vault. It might be a good idea to take some of these offerings with you to help in appeasing Yotnar.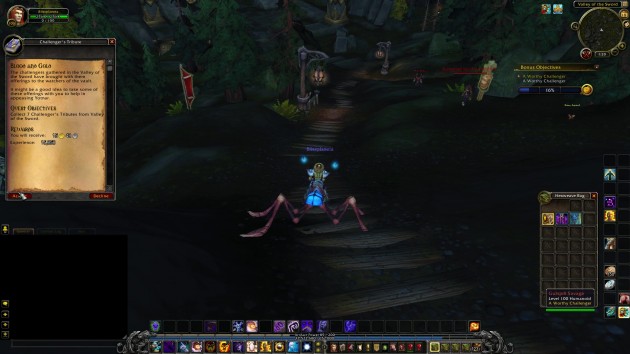 Quest Objectives
Collect 7 Challenger's Tributes from Valley of the Sword.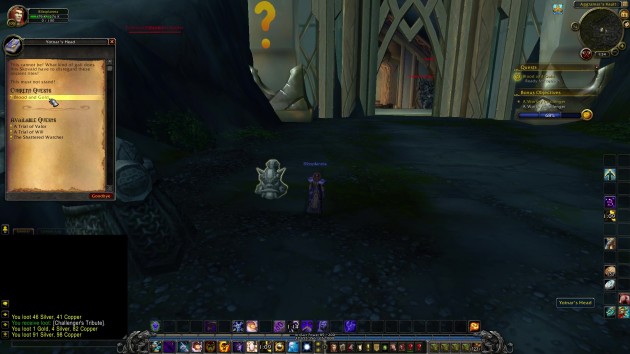 NOTE: Gutspill Savage, and Gutspill Stonekeeper drogbar, Rumblehoof tauren and vrykul drop Challenger's Tributes. Avoid named mobs. These won't drop tributes.
NOTE: Yotnar's head is a placeholder that looks like a mogu statue, but this video was taken during Alpha testing. The statue should look like Aman
Completion
Yotnar's Head: What is this you bring? You honor me, outsider. I appreciate your gifts, outsider. You show great respect to the trials. You do well to honor our ways.
Blood and Gold