Ashildir: Our power alone may not be enough to fight the behemoth, Geir. Fortunately, Faljar was kind enough to send our allies into Helheim with us. Earlier, I had discovered several of them under the thrall of Helya's sea-witches surrounding the endless battlefield. I could not release them then, but now that you possess the waylight, you may be able to. Seek them out and free them from their bonds, outsider.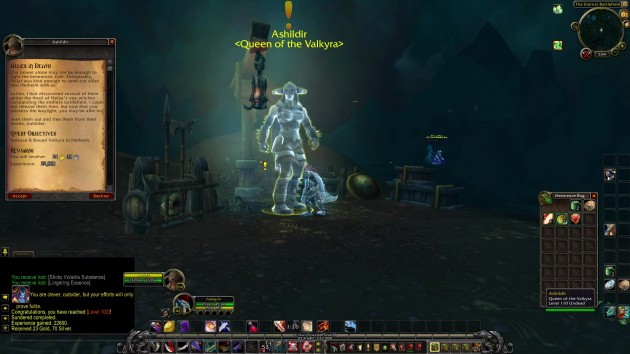 Quest Objectives
Release 8 Bound Valkyra in Helheim.
Intermission
Bound Valkyra: You have saved me from an unimaginable fate. Thank you.
Bound Valkyra: We will show Helya no quarter!
Bound Valkyra: I return to battle!
Bound Valkyra: You have my thanks, outsider.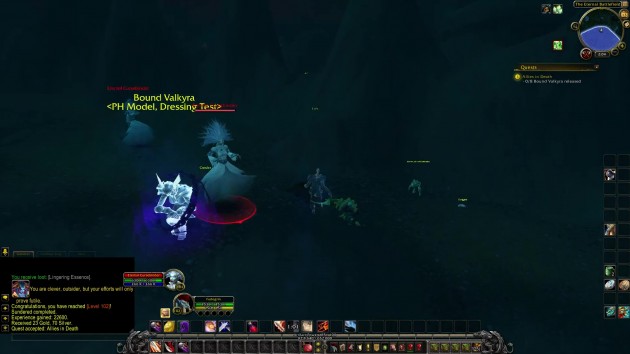 Completion
Ashildir: It is good to have my shieldmaidens returned to my side. You have gained allies today, but know you have also gained my gratitude.
Allies in Death