Vethir: It would seem that the portals we destroyed down here were not the only ones. Demons still pour in from the top of the Gates of Valor's edifice, summoned by a demon of great power. I cannot face this demon alone. Come, champion, let us take the battle to him and end Skovald's demonic threat!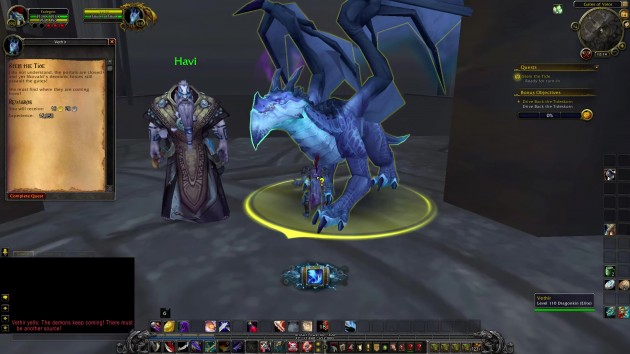 Quest Objectives
Defeat Valgrinn in the Gates of Valor.
Rewards: Artifact Relic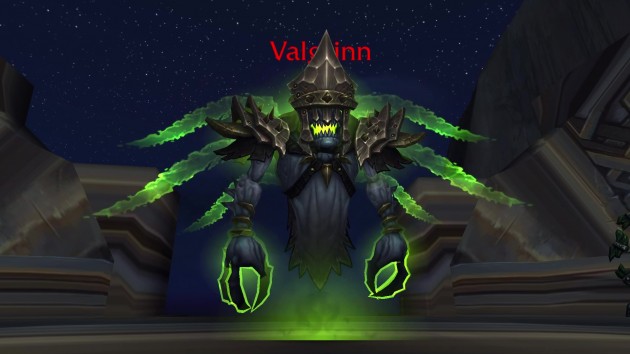 Intermission
Valgrinn summons an eredar war party!
NOTE: Kill first the eredar who is channeling a protective shield on Valgrinn.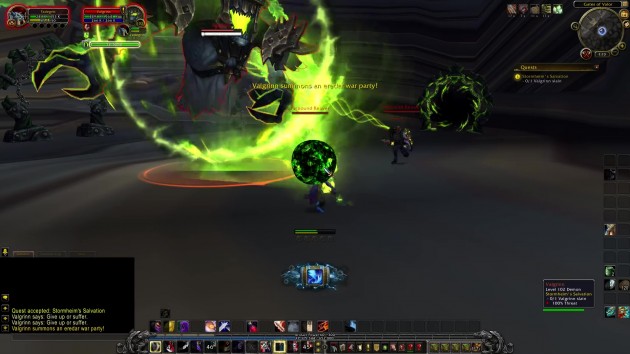 Valgrinn summons a pack of felstalkers!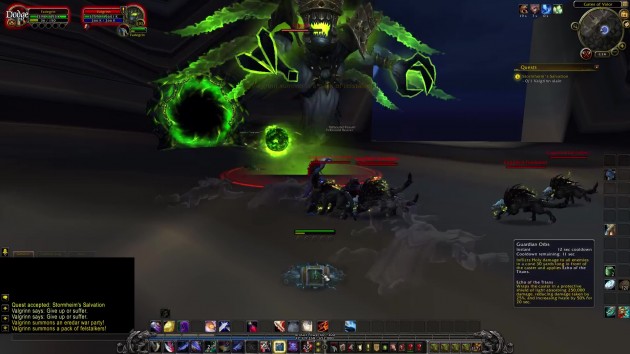 Valgrinn summons a Felblaze Brute!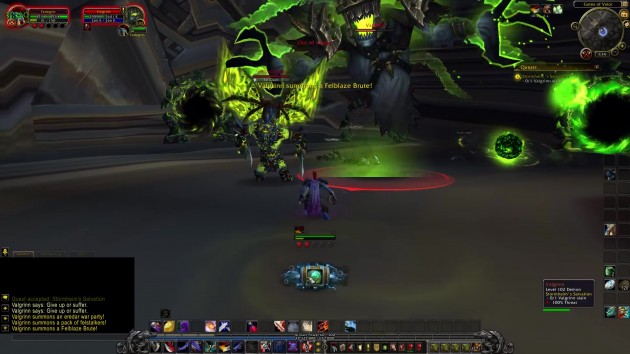 NOTE: Valgrinn will continue to summon wave after wave until he is killed, repeating wave 1, 2, 3 (and again) in that order.
Vethir: We are done here, champion. Let us return to Havi. The god-King's demon allies will no longer threaten Stormheim. It is time you pursue Skovald into the high halls.
Completion
Havi: With the demon felled and the Tideskorn scattered, surely it is time to celebrate! But wait! Where is the god-King?
Stormheim's Salvation