Ashildir: I imagine the power of your artifact will be what allows us to defeat Geir, but right now you are too weak for the confrontation. We must reclaim the missing pieces of your spirit. Helya must have scattered them throughout her realm to keep them from you. If you can find them, shine the lantern and they should be set free. Be careful, though. It is unlikely that Helya left your spirit fragments unguarded.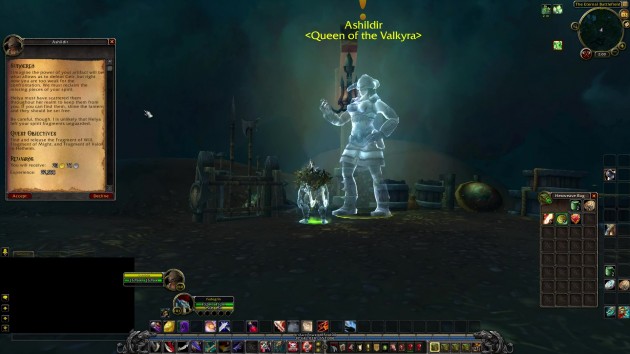 Quest Objectives
Find and release the Fragment of Will, Fragment of Might, and Fragment of Valor in Helheim.
Intermission
Helya: How resourceful you are. You might make a worthwhile plaything yet.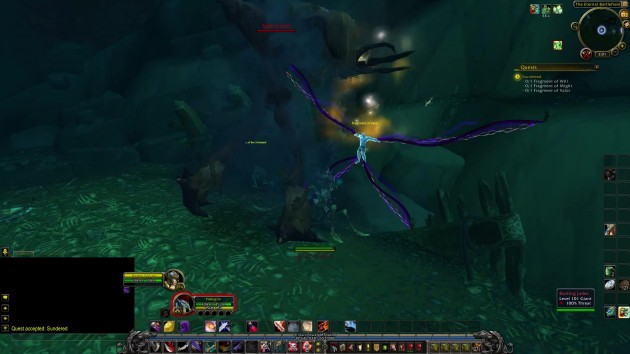 Helya: Do not think you are close to winning, unworthy one.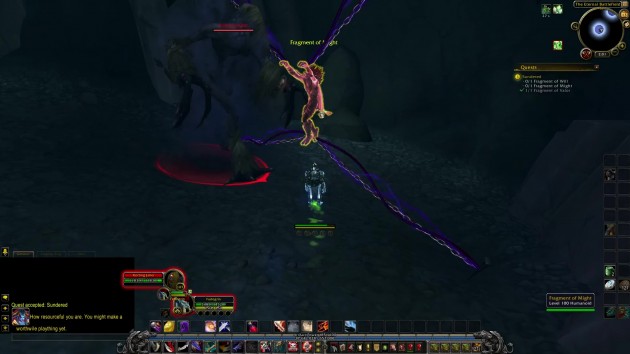 Helya: You are clever, outsider, but your efforts will only prove futile.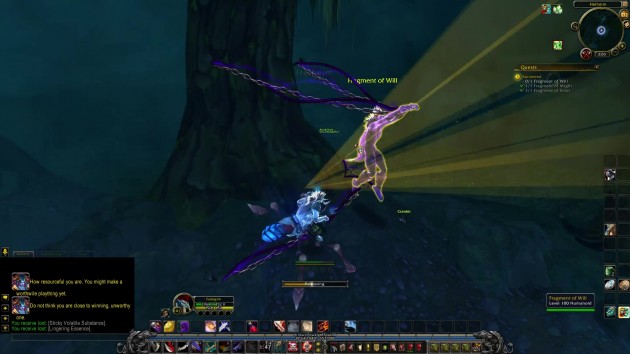 Completion
Ashildir: Yes, I can feel your power returned. Helya will regret the day she challenged one such as you.
Sundered