Havi: In the summit of storms the dragons await. Born of the gods, they will test your will. They roost above Hrydshal, where their children serve the Drekirjar. But they are no allies to man or vrykul, and so you must earn their blessing as they see fit. Go now, to Hrydshal, and test your might against the storm!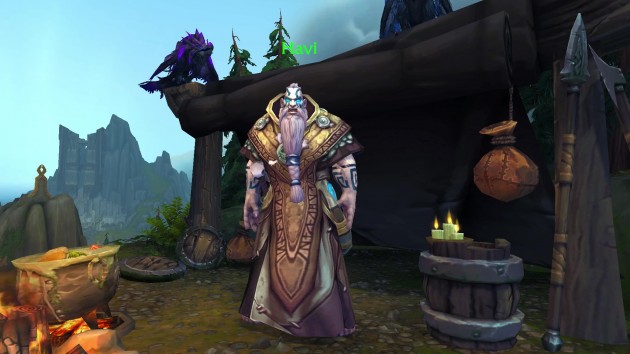 Quest Objectives
Meet with Dread-Rider Cullen outside of Hrydshal to begin the trial of the Thorignir.
Intermission
Dread-Rider Cullen: Hey, it's you! I'm getting stir-crazy here – please tell me we're going in!
Completion
Dread-Rider Cullen: These vrykul are so boring! Why does Nathanos send me on missions like this? I hope you've come to stir up some trouble here.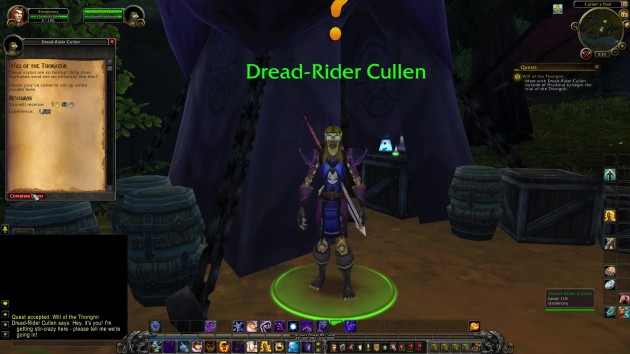 Will of the Thorignir