Gilnean Heavy Explosive: It looks like the Gilnean Infiltrators brought some heavy ordnance to the fight. It's likely they intend to use them on the walls of Dreadwake's Landing. If these could be rigged to Greymane's ship, it could make for a decisive end to his assault on the outpost.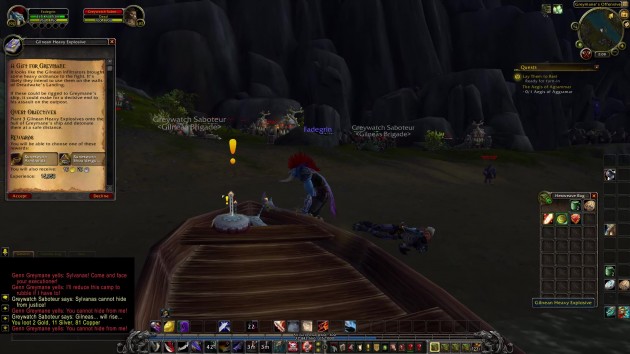 Quest Objectives
Plant 3 Gilnean Heavy Explosives onto the hull of Greymane's ship and detonate them at a safe distance.
Intermission
The explosives are set! Get to a safe distance and detonate them!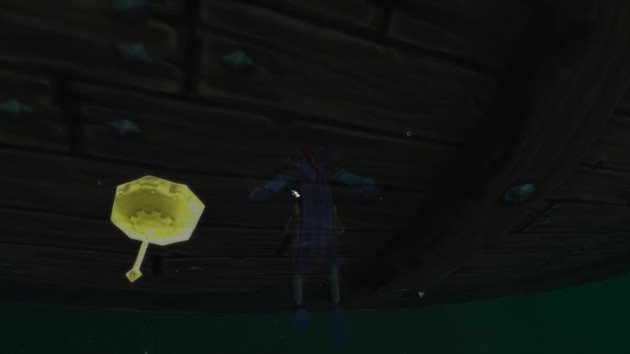 Completion
Nathanos Blightcaller: By the Dark Lady's favor, you did it! I witnessed the explosion from here – there's no way that Greymane could have survived such destruction! You have done a great deed today for the Forsaken. Rest assured, it will be remembered.
A Gift for Greymane