Vethir: The Drekirjar who have assaulted the summit are empowered by tainted magics like I have never seen. If we wish to strike back at them, we will need to thin down their numbers. Awaken your fury, (class), and take the battle to them!
Quest Objectives
Kill 10 Drekirjar vrykul in Thorim's Peak.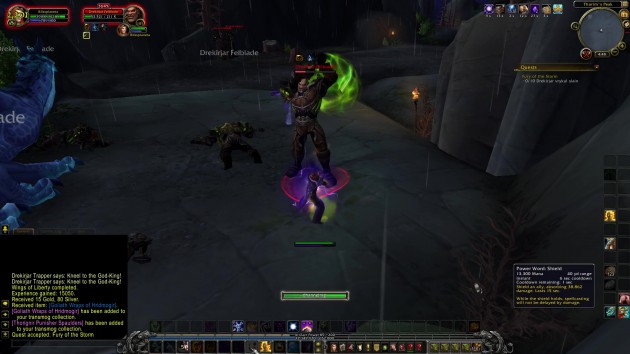 Completion
Vethir: The Drekirjar have witnessed true strength today. They will think twice before raising their blades to you again.
Fury of the Storm