Lady Sylvanas Windrunner: It seems that you are full of surprises, (name). With the blessing of the Valkyra queen, you have opened a path that will shape the destiny of Azeroth. I invite you to bear witness, for today a new day dawns on the Forsaken!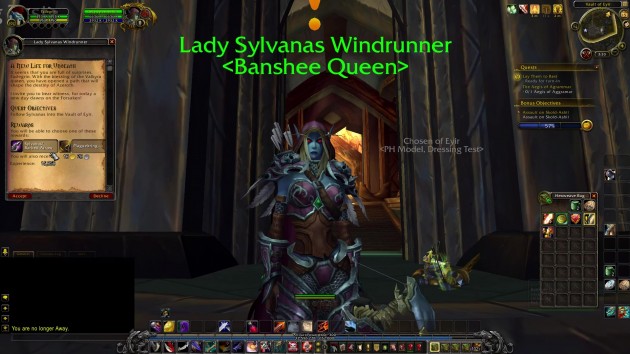 Quests Objectives
Follow Sylvanas into the Vault of Eyir.
Intermission
Genhylde: Intruder! How dare you disturb Eyir's sanctum! Eyir's wrath… will end you…
(AWESOME IN-GAME EVENT)
Completion
Lady Sylvanas Windrunner: It looks like we underestimated Greymane's tenacity – a mistake that cost the Forsaken dearly. This Eyir cannot hide for long, however. If I must I will hunt her through the halls of Valhalas! Go now, (class). I will call upon you when you are needed.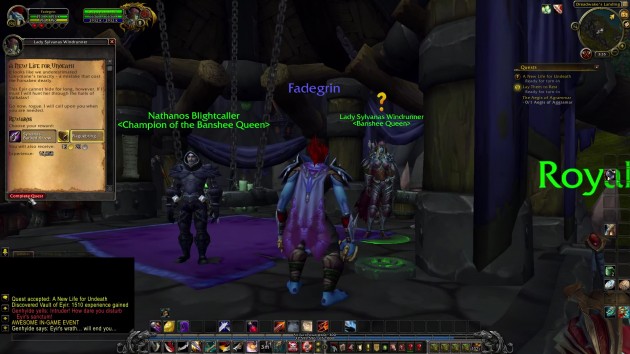 A New Life for Undeath