Nathanos Blightcaller: It would seem Sylvanas does not wish to be followed – by us or anyone else. Her will is her own, it is not my place to question. Only to obey. In the hills nearby, a gryphon master is preparing to take flight, no doubt to pursue our queen from the sky. My rangers are lying in wait – we need only to close our jaws around him. I will have his head when this is over.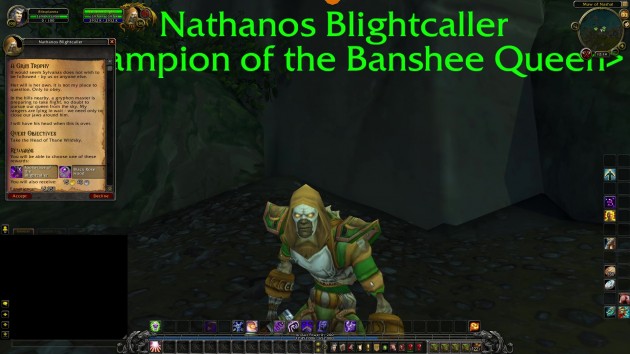 Quest Objectives
Take the Head of Thane Wildsky.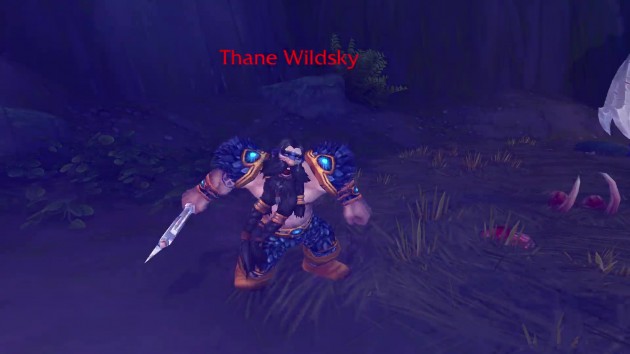 Completion
Nathanos Blightcaller: Do you have his head? Look carefully at this head, (name). This is what comes to those who stand against the Forsaken.
A Grim Trophy