Havi: The watcher Yotnar keeps the vault, and he is a fickle one. Challengers come from far and wide seeking the trials, but the watcher chooses not to see. If you wish to catch his eye, show him you are worth being seen. Some of these challengers await in camps throughout the Valley of the Sword. Bring their heads to Yotnar, so that he may see them, and you.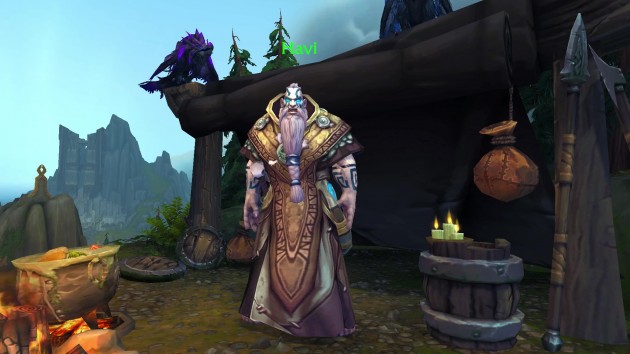 Quest Objectives
Collect the heads of the Gutspill, Rumblehoof, and Tideskorn champions in Valley of the Sword.
Intermission
NOTE: This quest triggers a Bonus Objective: A Worthy Challenger. Killing any humanoids in the area and clicking their flags give credit to increase the progress bar. However, only give 2% each. I haven't found anything worth more percent yet.
Gro Rumblehoof: You challenge me? I'll crush you like a bug! I will kill … you… ack!
Rumblehoof's Head: 1/1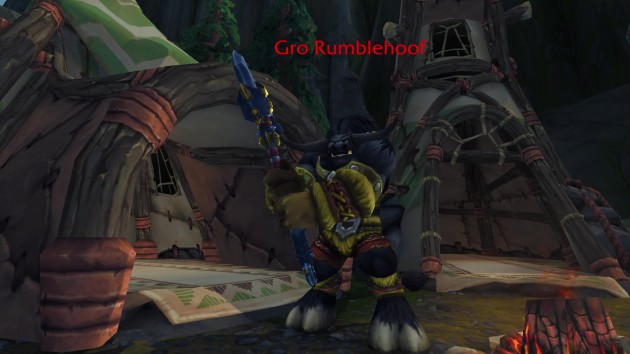 Tideskorn Champion — The vrykul is nowhere to be found. The heads of the other champions will have to suffice.
NOTE: To get credit for this, move near the campfire. Maybe a bit further past it.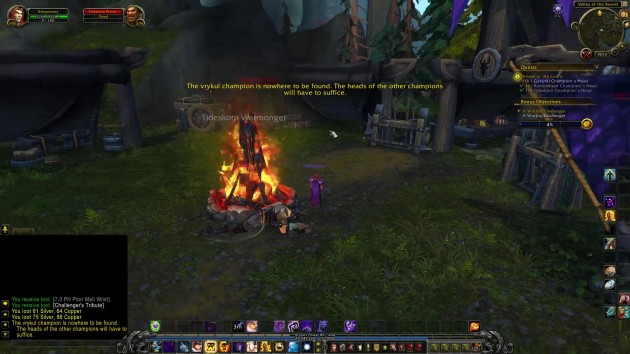 Slash Gutspill: Not… possible…
Gutspill's Head: 1/1
Completion
Yotnar's Head: An ironic gift you bring me, challenger. It is a shame to see the first worthy challenger for the Aegis treating the trials with such disrespect. Such hubris cannot win the Aegis, for the gods will surely strike him down for his arrogance. You, however, seem different. You have shown that you are a worthy challenger. I will allow you to begin the trials.
NOTE: This mogu statue might be a Alpha test placeholder as Xarthat suggested. Whoever wins the trials, gets Odyn's favor. Makes sense Blizzard is still working on the vrykul statues for Aggramar's Vault.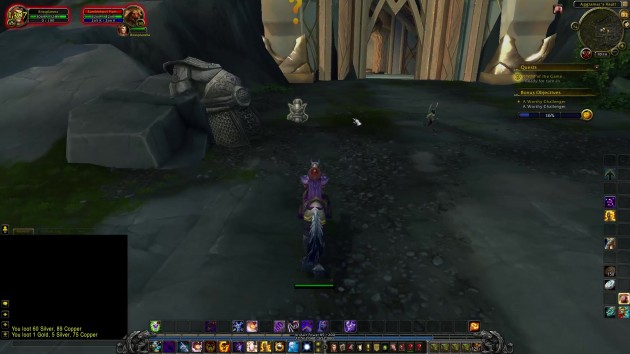 Ahead of the Game