Havi: These mists bring only death.
Havi: These mists were belched from the depths of Helheim itself. They have engulfed this bay and sucked the very life out of the vrykul, replacing them with the kvaldir. These agents of Helya are ruthless and hunt down the souls of the vrykul. I will not sit idly by and see them ravage Stormheim and its people. It is time again to prove your worth, (class). Enter the mists of the bay and hunt down the kvaldir leaders before they can capture more vrykul souls.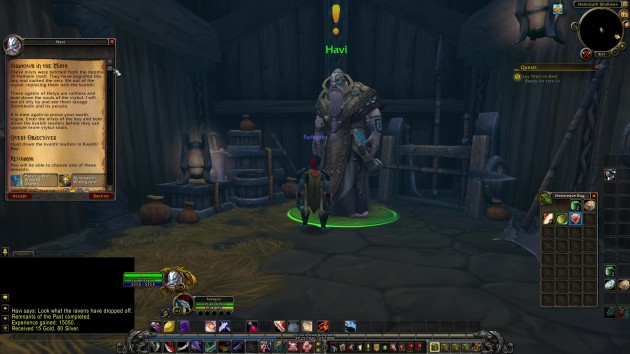 Quest Objectives
Hunt down the kvaldir leaders in Kvaldir Bay.
Rewards: Halvir's Well-Washed Drape (cloak) or Runesworn Waistguard.
Completion
Havi: If Helya wants these spirits back, she can leave her rest in Helheim and come get them.
Shadows in the Mists