Colborn the Unworthy: Wait! Before ye go rushin' off, we might want to be getting more than just seaweed. Ye see, these vrykul also be carrying bones with them – worn all over like jewelry. If ye can get yer hands on some of the bones they got lyin around, it'll add to the disguise. So what ye waiting for?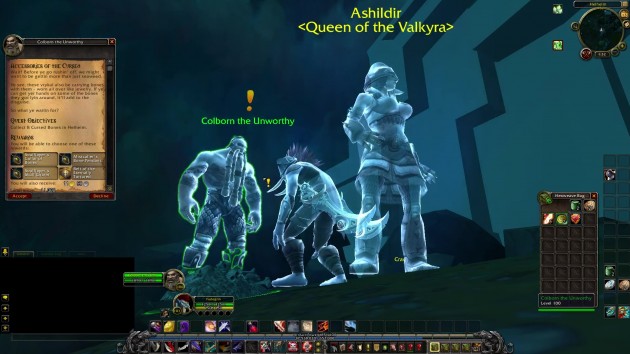 Quest Objectives
Collect 8 Cursed Bones in Helheim.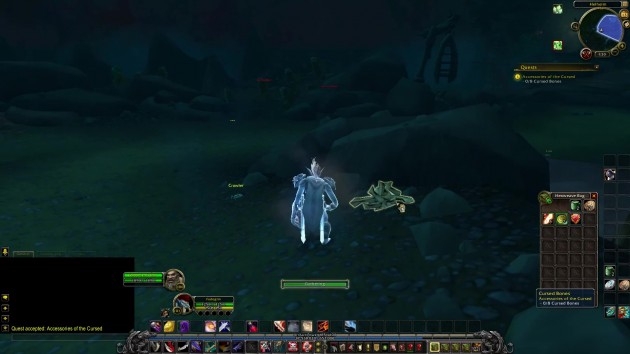 Rewards: Necklace or Belt.
Intermission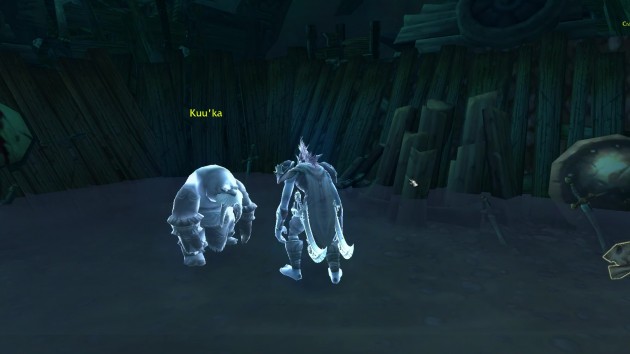 Completion
Colborn the Unworthy: Make sure ye've got enough bones before we move on. Ah yes, these will do. Now lets see what we can make to fool old Guarm, eh?
Accessories of the Cursed