Dread-Rider Cullen: So you need some dragons, eh? Well if you want to get up that mountain, you'll have to go through that city. I was able to scout a bit, but couldn't get too far without those drakes trying to make lunch out of poor Duchess. The vrykul have them trained, which can't be good for us. I say we sneak in. The scouts outside are sporting some heavy-duty grapple launchers. How about we procure one?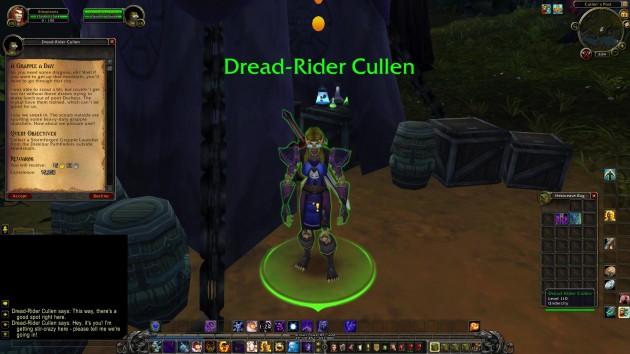 Quest Objectives
Collect a Stormforged Grapple Launcher from the Drekirjar Pathfinders outside Hreldshalir.
Completion
Dread-Rider Cullen: Any luck with the grapple? Yes, that should do quite nicely.
A Grapple a Day