Mechagon has a daily rotation of Construction Projects that include: the Reclamation Rig, Flame Turrets, Drill Rigs, and Launch Pads. Usually, there are two Construction projects per day.
Talk to Waren Gearhart at Rustbolt (73.15 33.37) to learn what construction projects are available today.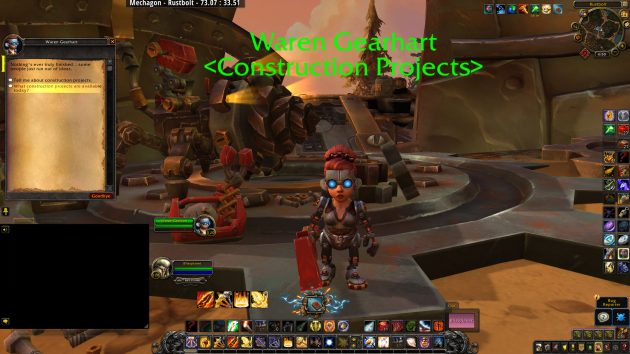 Below you can view the location of all the construction projects I have charted in this map: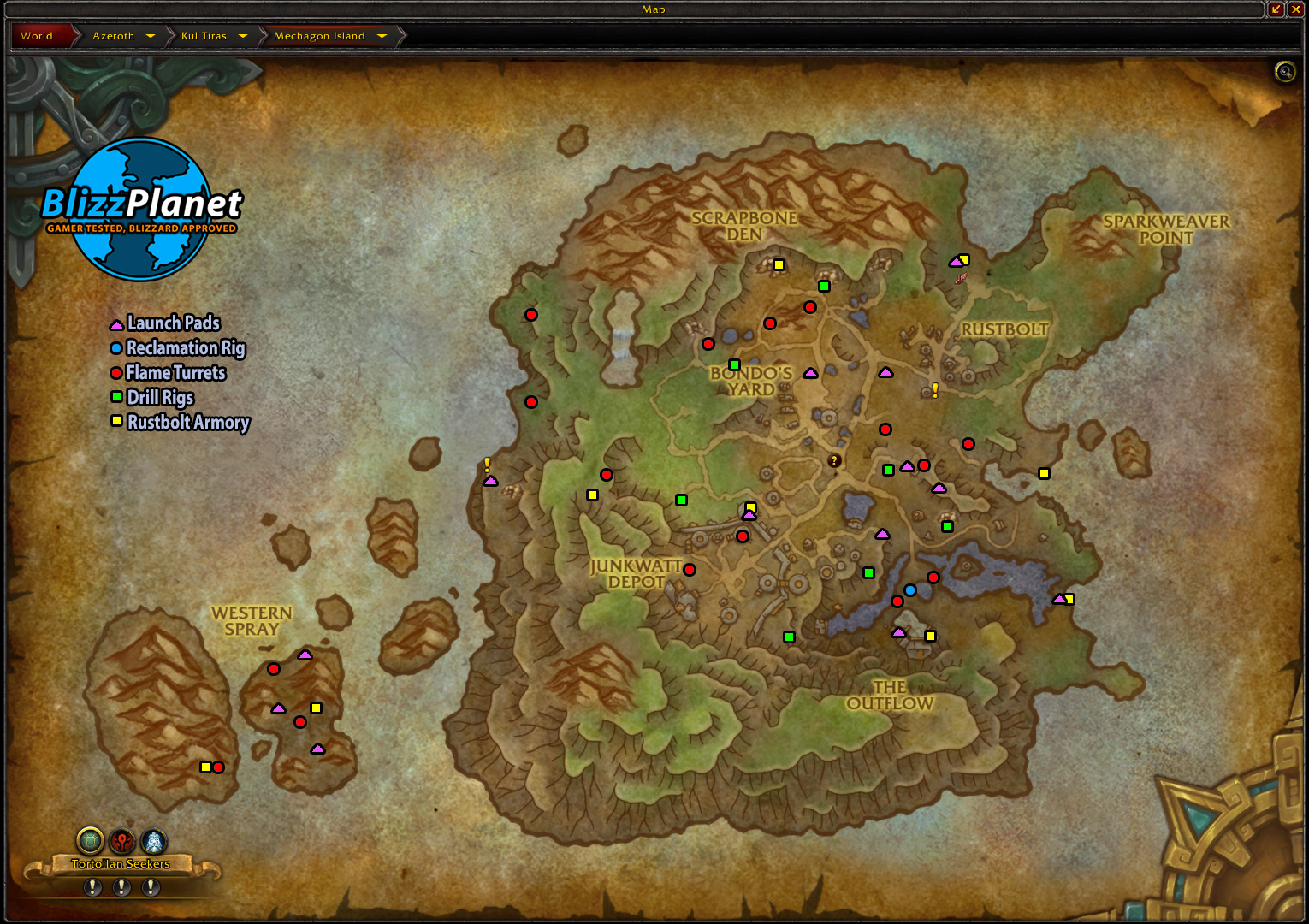 Completing all of these Construction Projects over the course of the next couple of months will allow you to complete the Mecha-Done achievement, which rewards you the Keys to the Model W.