When you complete the "Battle of Dazar'alor" quest (by defeating Jaina) — which is part of the 8.1 Tides of Vengeance questline, turn in. Later, talk to Nathanos Blightcaller at the Banshee's Wail boat in Port of Zandalar.
Complete the follow up quests:
The King's Death
The Return of Derek Proudmoore
At that point, there is no follow up quest referring you to the Vol'jin questline. However, go to Baine Bloodhoof at The Great Seal in Dazar'alor. He will give you the quest: "Wisdom of the Warchief." This starts "The Shadow Hunter" questline.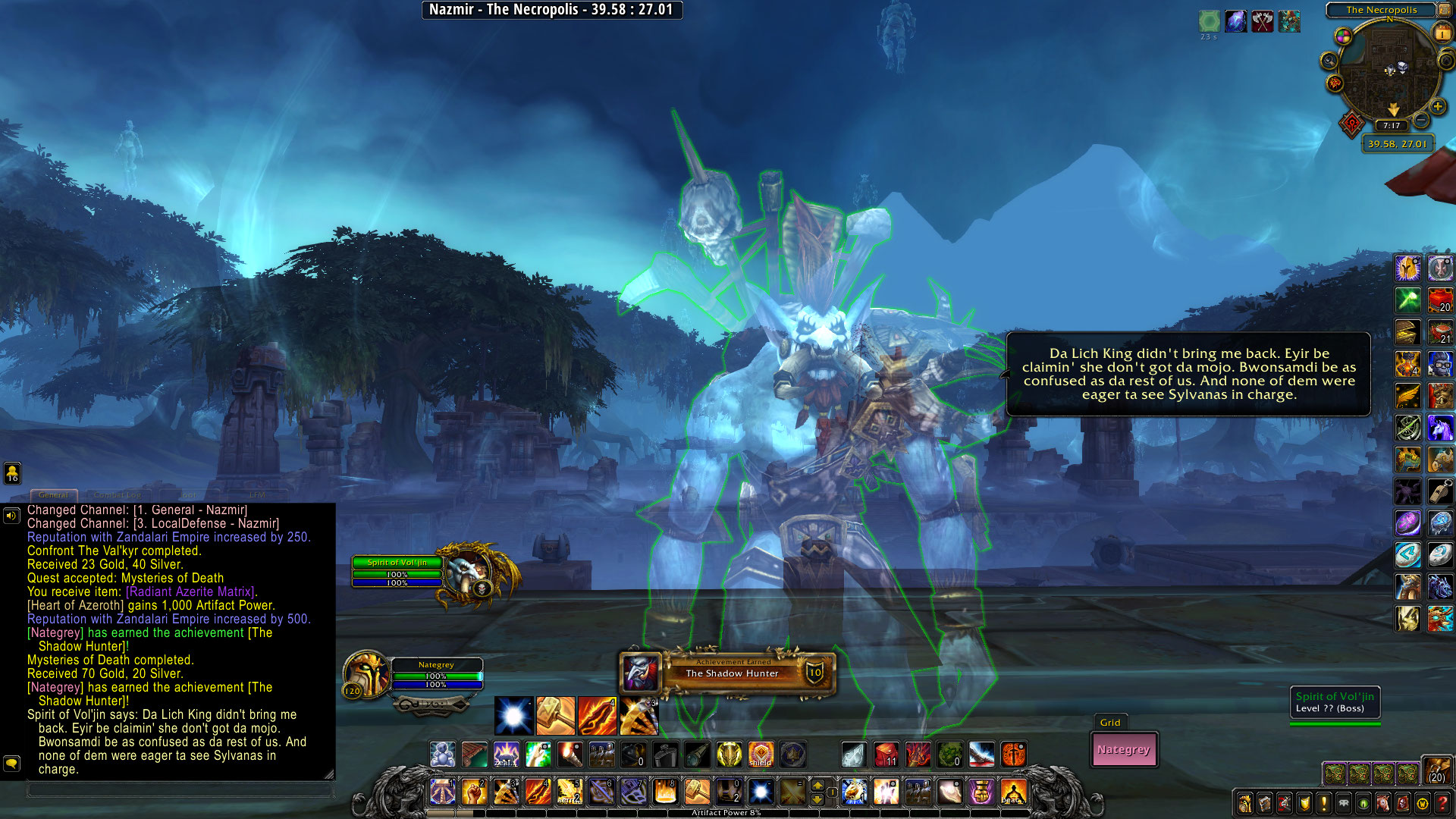 Below you can watch each quest video individually to check out "The Shadow Hunter" questline.
Or you can watch the entire questline continuously via my YouTube playlist .