Yotnar: As is your due for passing the Trial of Might, I might grant you the blessing of the watchers. Furthermore, to aid you in your trials to come, I will bestow upon your artifact the power of the vault's keeper. May it serve you well in your time of need. Speak to me when you are ready to receive this gift.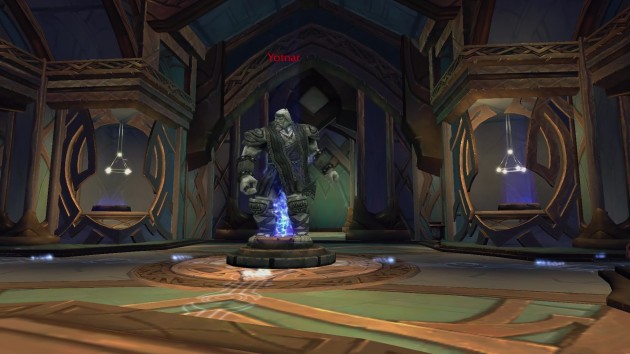 Quest Objectives
Speak to Yotnar to receive the blessing of the watchers.
Intermission
Yotnar: You have shown yourself as a challenger truly worthy of the trials. It was an honor to test you.
(I am ready to receive your gift, Yotnar.)
Yotnar: Hold aloft your weapon, outsider, and receive a gift from the Titans!
Yotnar's Blessing Received: 1/1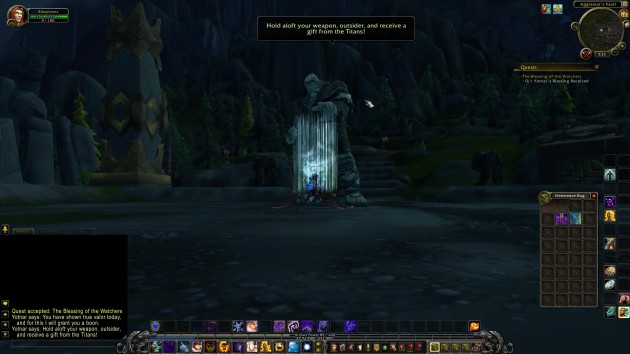 Yotnar: It is done. May our power aid you when you need it most. Go forth, champion of the vault!
Completion
Havi: The trial is done and you yet live. This land is full of wonders, yes? But it looks like the god-king intends to give you trials on top of trials. Still you must hurry, for even now, the next awaits!
Choose Reward: Echo of Aggramar or Runetwister Talisman.
The Blessing of the Watchers