Morheim Ancestor: You may not know, but you stand upon the grounds of Morheim, home to the greatest warriors of the land. our deeds were great, our valor legendary. It pains me that we see such an end. The creatures set upon us at nightfall. Our men fought bravely, but were vastly outnumbered. Now their corpses lie rotting in the sun, with no burial and no rites. This is not an end befitting to the glorious warriors of Morheim. Make it right, and you will have our thanks.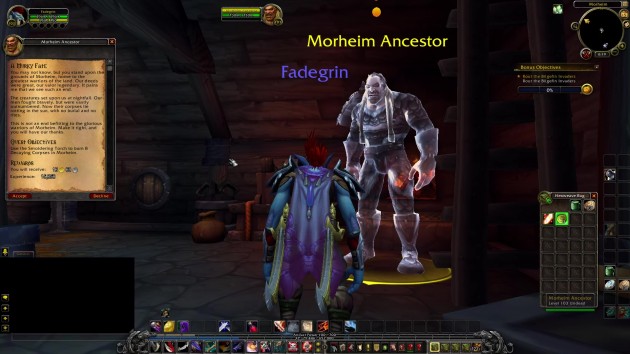 Quest Objectives
Use the Smoldering Torch to burn 8 Decaying Corpses in Morheim.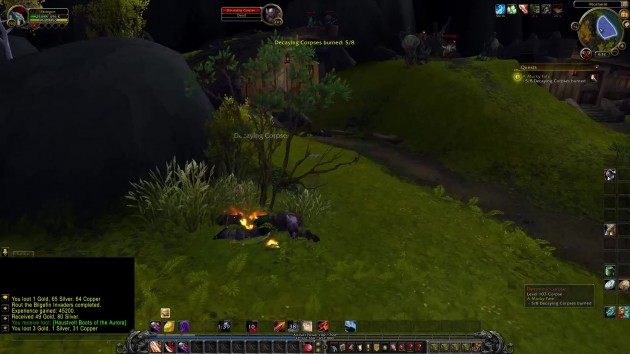 Completion
Morheim Ancestor: It is good to know that our warriors's remains have been honored. May they now celebrate their victories in the halls of Valhallas.
A Murky Fate