Slay Spymaster Illandris and Spymaster Shwayder.
Description
(You scan over Knockwhistle's report.)
"My chute caught a piece of shrapnel. Made a rough landing in a ravenbear nest. Luckily, a bunch of eggs broke my fall. Lost sight of Illandris and Shwayder. Both are masters of disguise, and I am confident they can remain undetected. Will continue to monitor the enemy's activity. Just need to clean all the yolk off my cloaking device. Hope the mother's not around…
Reward: Ravenbear Disguise.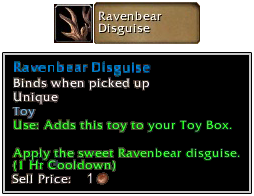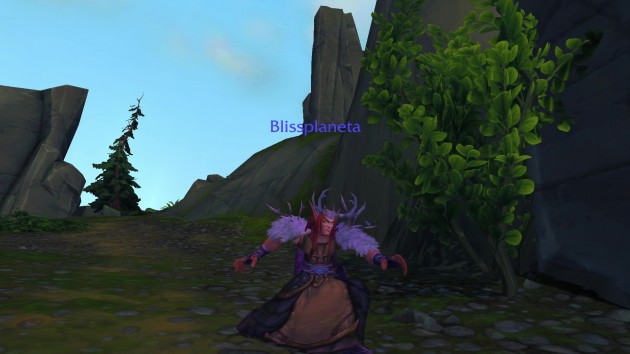 Intermission
Spymaster Illandris — in a bit of a occupational hazard.
Spymaster Shwayder – blending in just fine …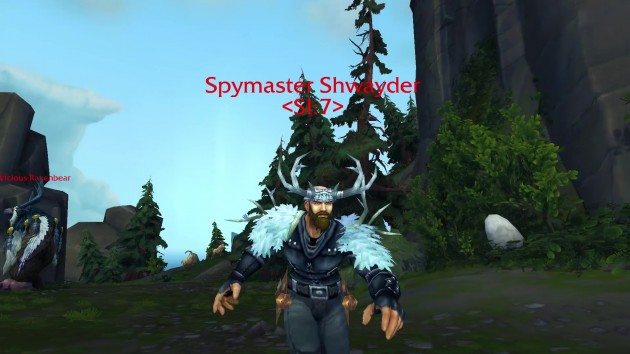 Spymaster Shwayder: Cover's blown, now you die!
Completion
Forsaken Bat-Rider: Finally, I can get back to the action!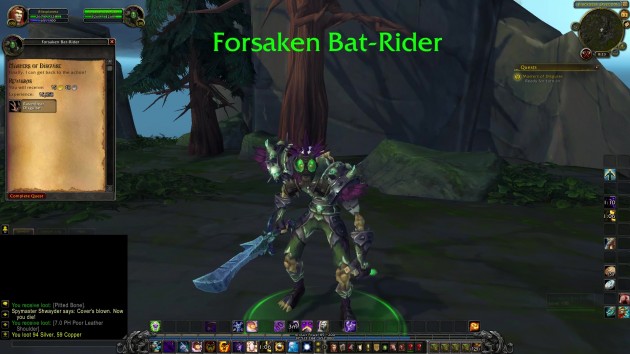 Masters of Disguise