Huginn: (Havi's voice continues in your head as the raven stares on)
"If valor you seek, then to the bones you must speak! But first you must prepare!"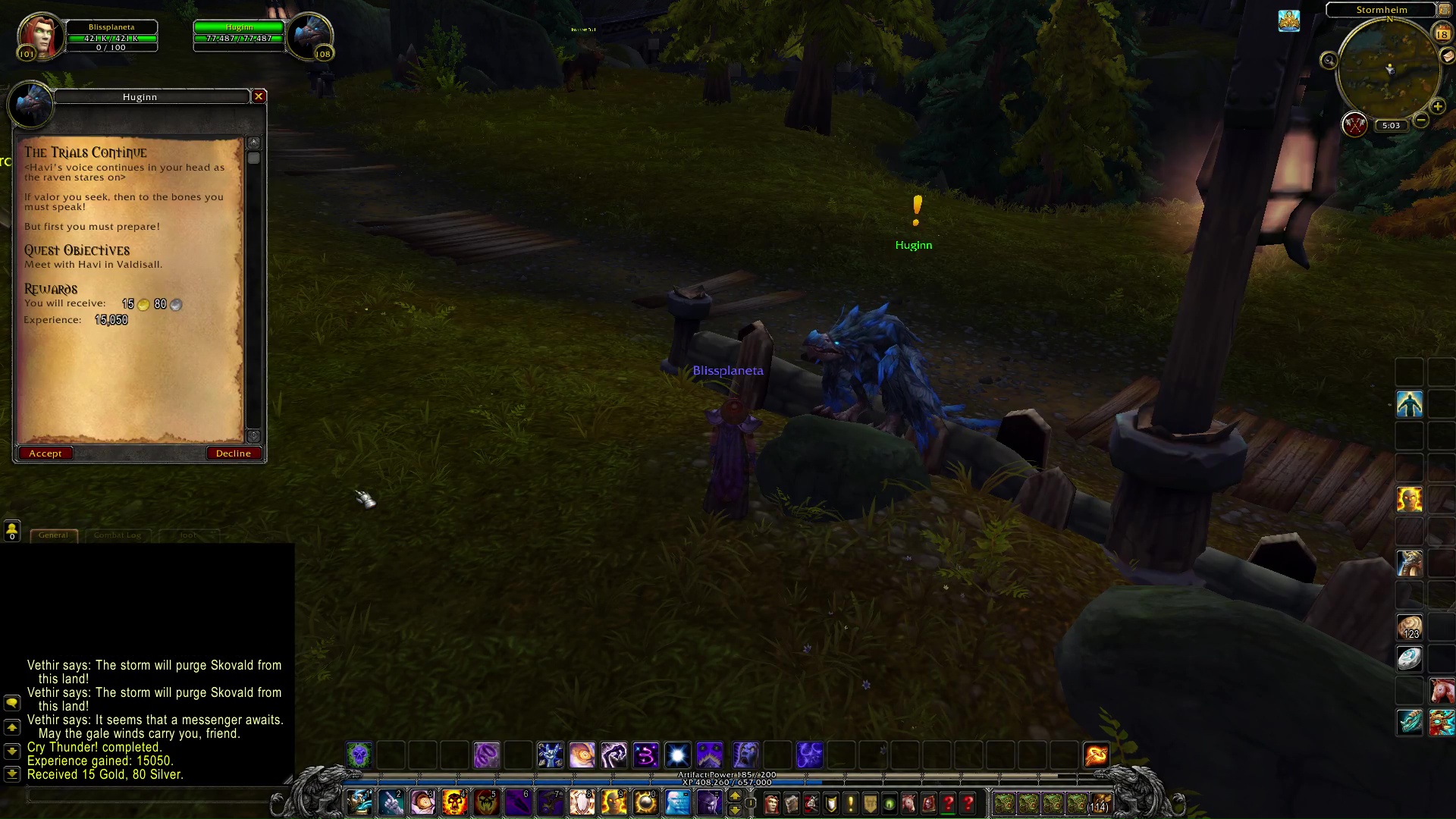 Quest Objectives
Meet with Havi in Valdisdall.
Intermission
Havi's voice: Two trials faced and one remains. You must seek the judgement of the ancient kings, but they are dead and you are not. There is one who can bridge the gap, if you indulge him. Meet me at Valdisdall, and I will spin the tale.
Completion
Havi: Ah, the hero of the hour! We must waste no time! Our business at hand is most important if you wish to succeed in your trials!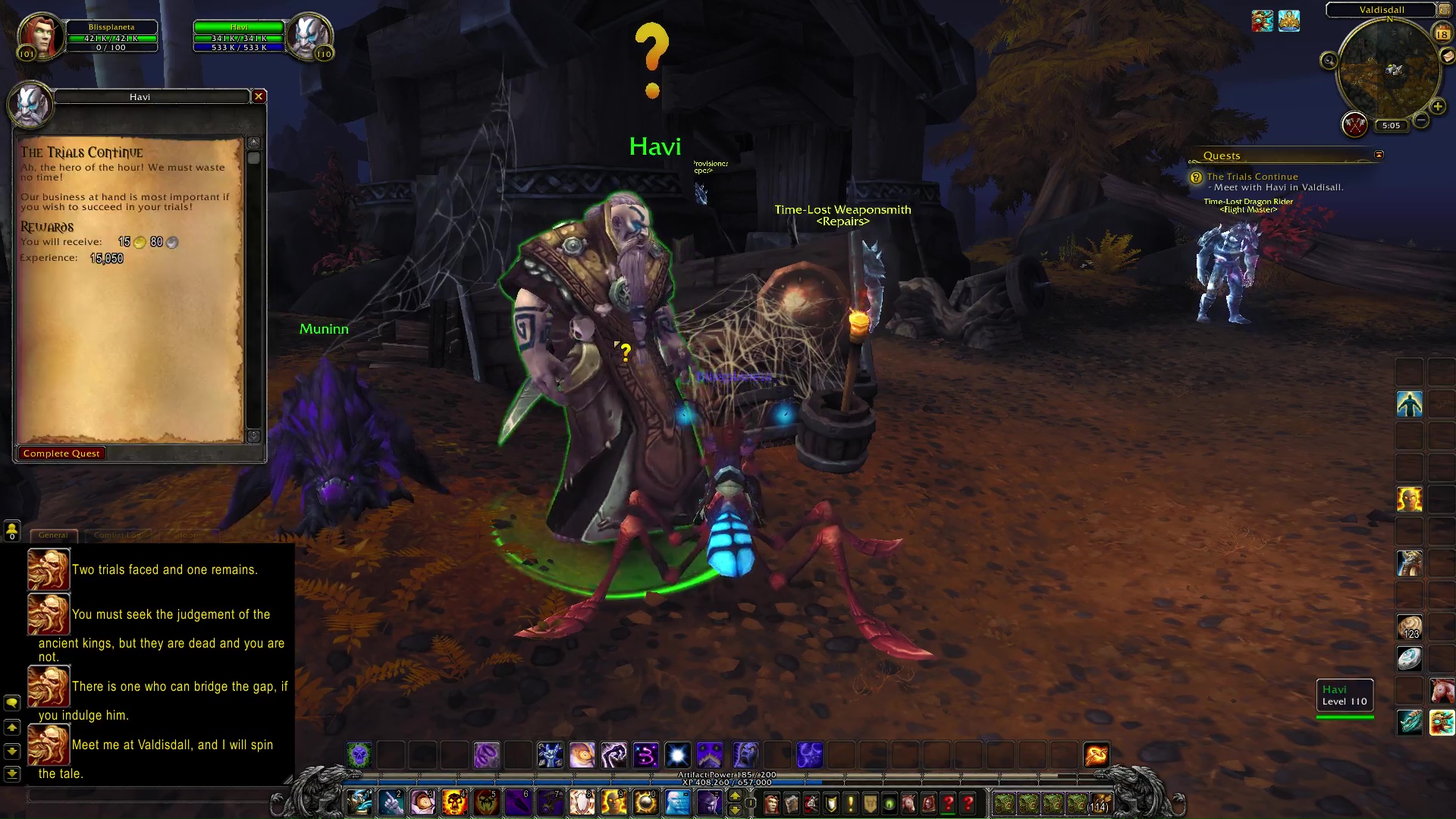 The Trials Continue