High Exarch Turalyon: The Lightforged Draenei will be happy to join the Alliance. Our cause is now yours, (Name). Let us return to Stormwind. Captain Fareeya will speak with our people.
QUEST OBJECTIVES
Return to Stormwind and speak with King Anduin Wrynn.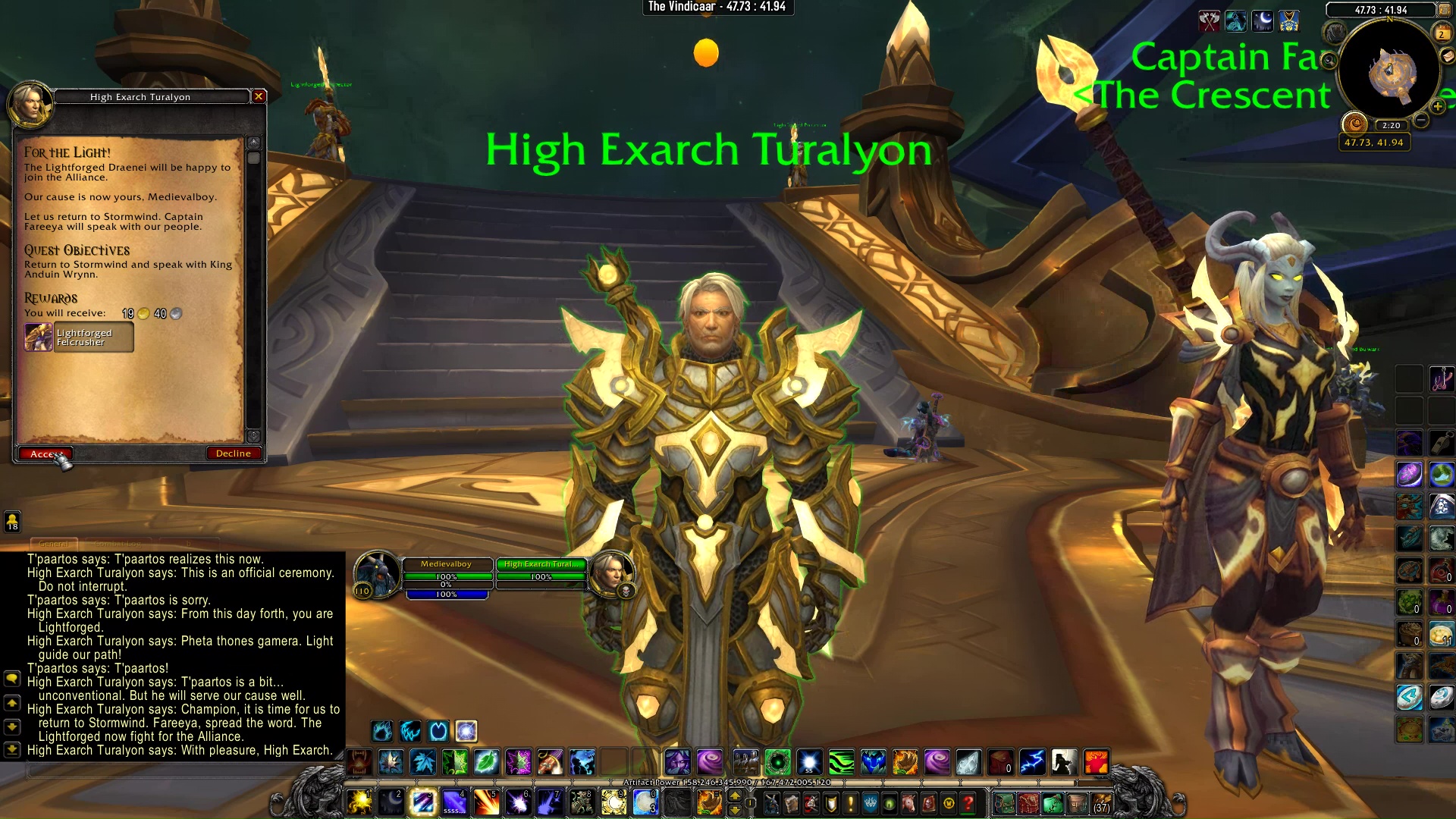 PROGRESS
NOTE: This Vindicaar is different from the one in Argus. Head toward the portal in the back (at Vindicaar's basement) which normally takes you to Dalaran. It will teleport you to the Stormwind Embassy instead.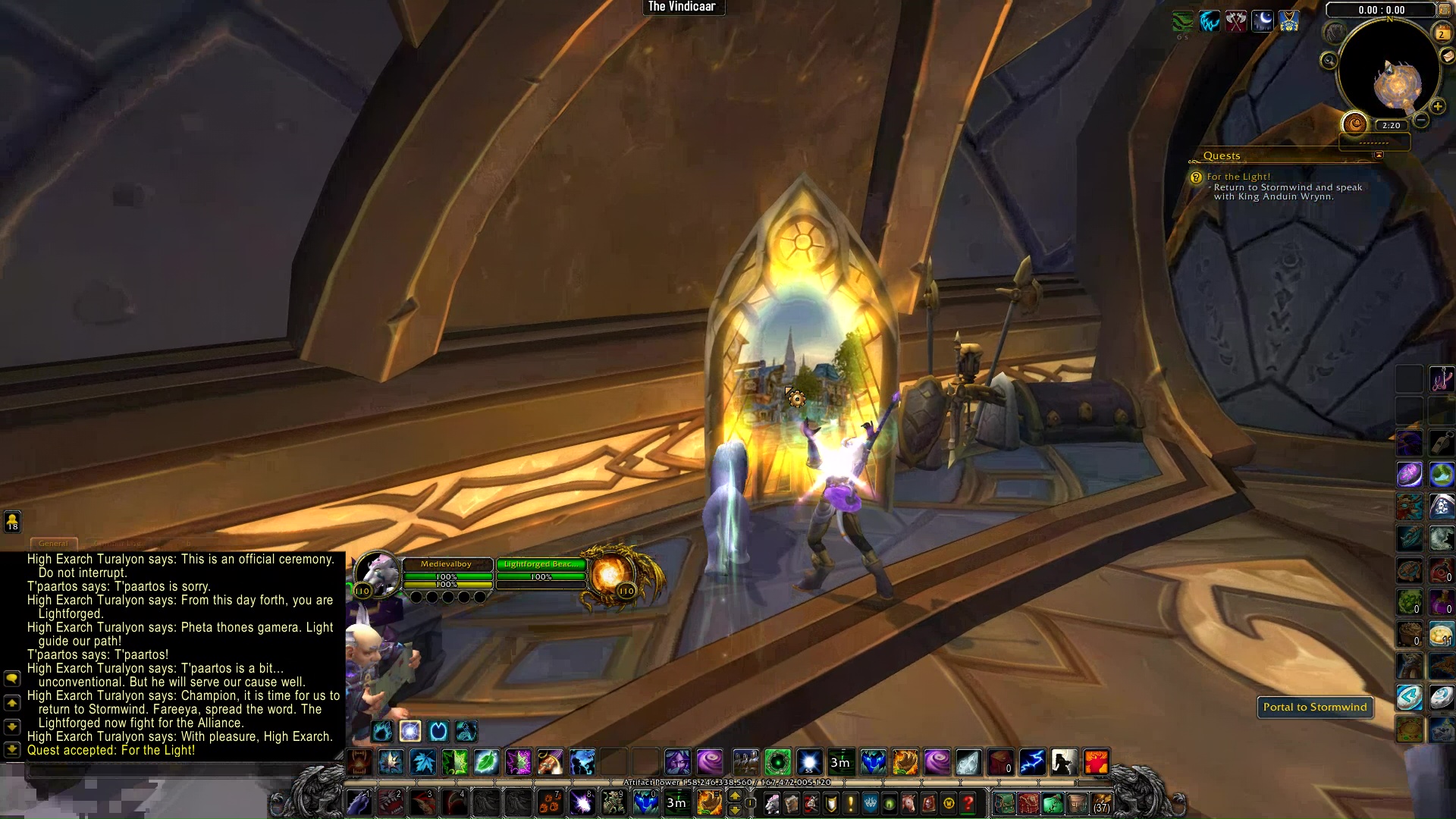 COMPLETION
King Anduin Wrynn: The stories of the Lightforged echo throughout the streets of Stormwind. An army of elite soldiers dedicated to fighting the Legion… they will be one of our strongest allies.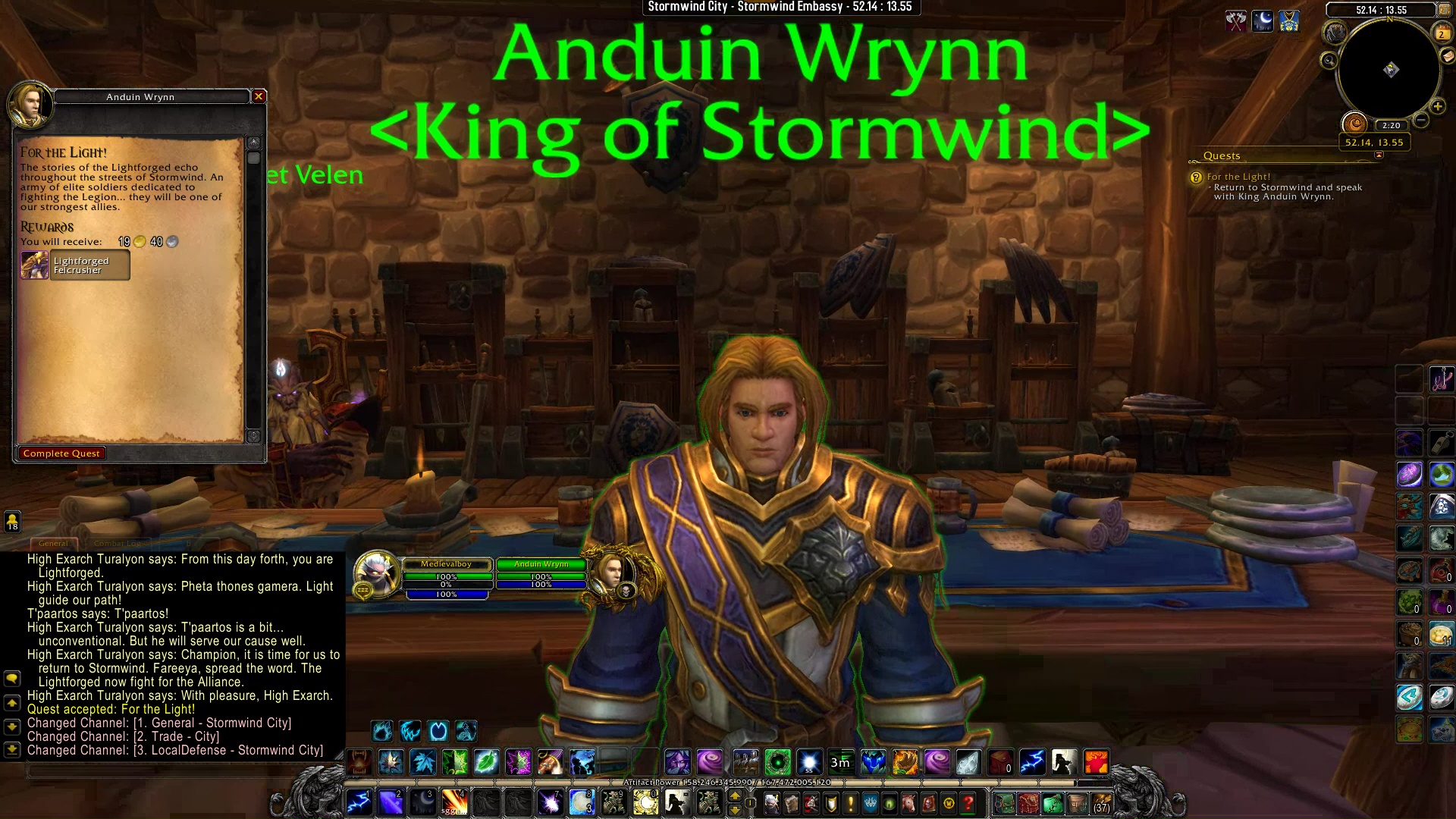 High Exarch Turalyon: High King Wrynn. The Army of the Light is pledged to defend the Alliance.
King Anduin Wrynn: The strength of the Lightforged is most welcome in our ranks, High Exarch.
High Exarch Turalyon: I have fought beside these draenei in the Twisting Nether for a thousand years. You will find no soldiers who are more skilled, or more loyal.
King Anduin Wrynn: Both these qualities will be needed in the days to come. And thank you for your part in bringing them to our cause, (Name). For the Alliance!
High Exarch Turalyon: For the Alliance!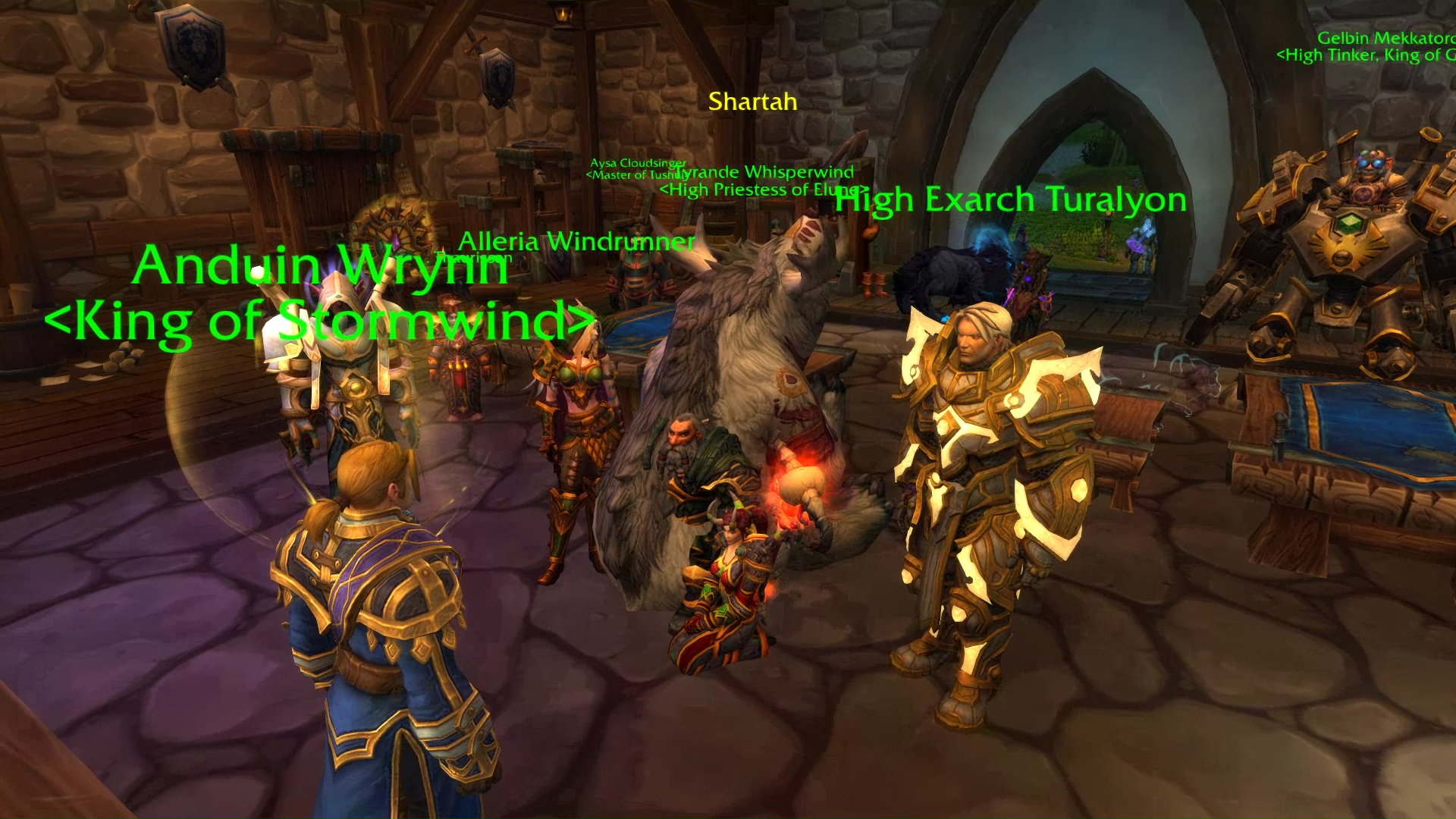 Mount: Lightforged Felcrusher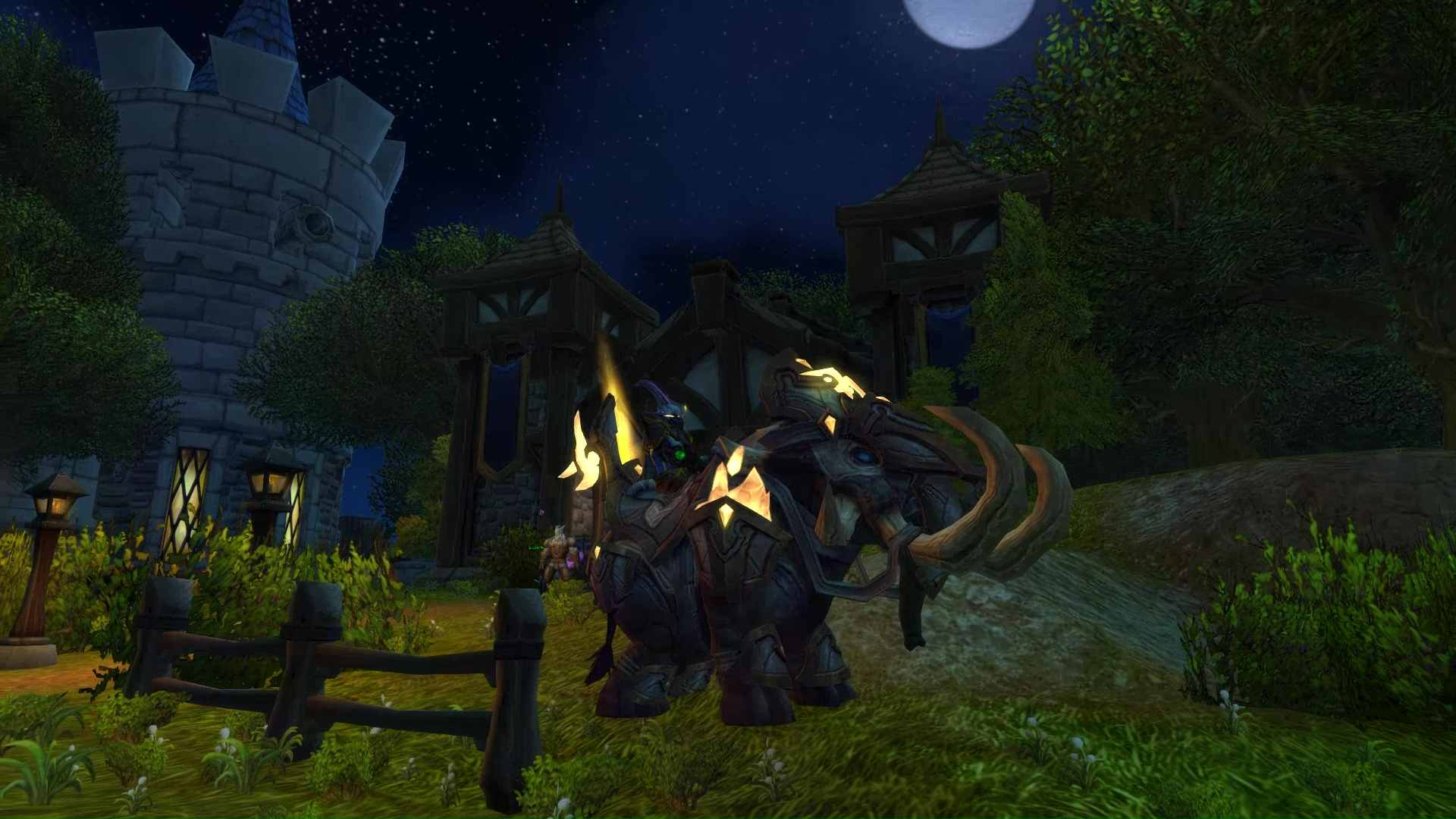 For the Light!