Ambassador Moorgard: Welcome to Stormwind, void elf. King Anduin Wrynn invites you to explore our fair city. Say, you look like someone who enjoys the night life. We have many popular taverns and a vibrant music scene! Ah, but that can wait. An emissary of the ren'dorei is standing by to tell you of adventures that await beyond the city walls. Have a pleasant stay, (Name). Oh, and a friendly word of advice… best to keep control of those shadowy powers you wield. Not everyone in Stormwind is as enlightened as I am!
QUEST OBJECTIVES
Find the Hero's Call board in Stormwind City.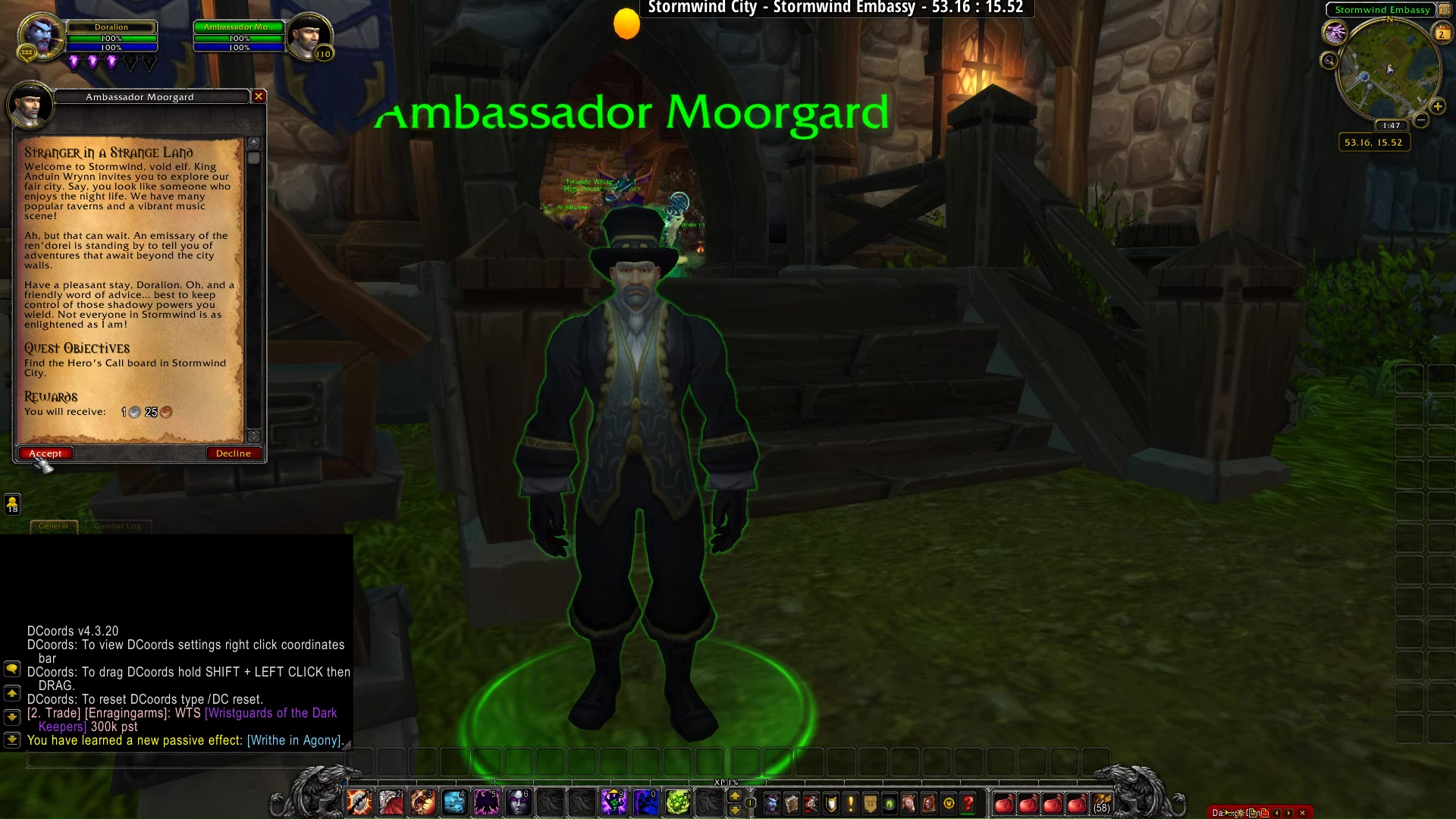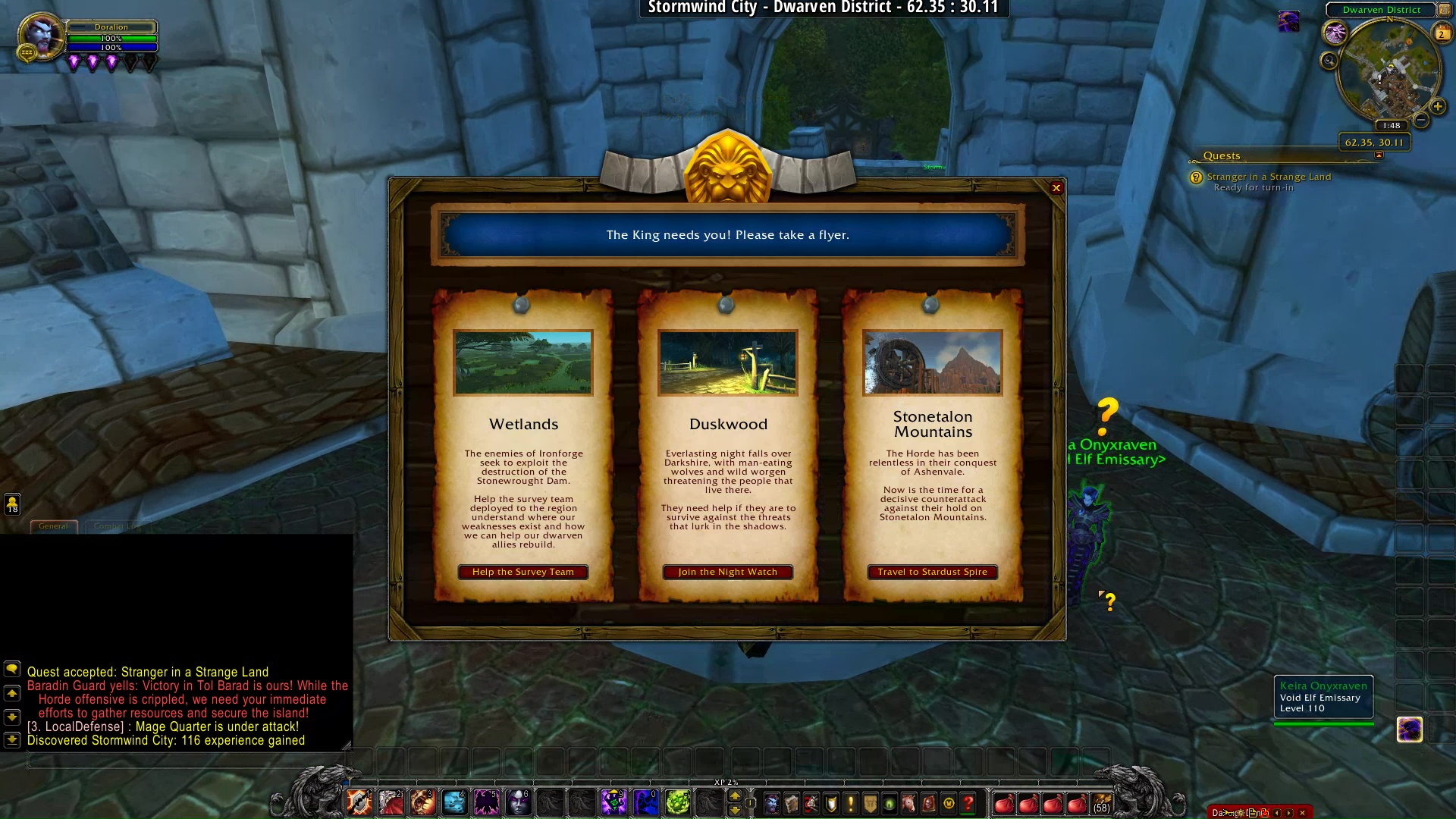 COMPLETION
Keira Onyxraven: Welcome to Stormwind. Though it is no Silvermoon, the city does have its charms. If you came here expecting a warm welcome, I cannot say I have received one myself. But most folk are polite enough. No matter. I am off to seek adventure! And perhaps a stiff drink.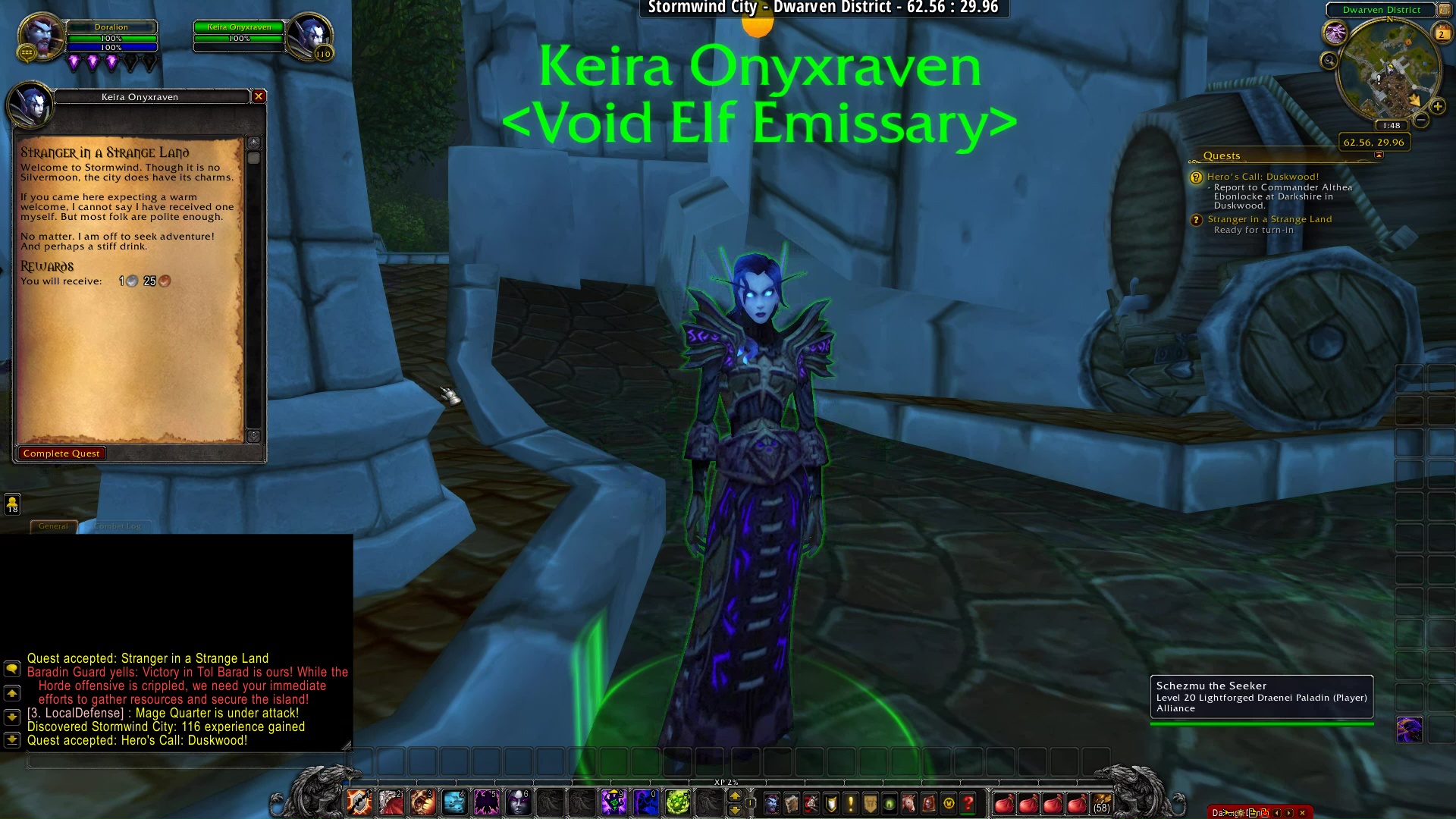 Keira Onyxraven: I have only heard stories of Stormwind before now. I will explore its streets and the wonders it holds. May the shadows guide you, (Name).
Stranger in a Strange Land