Spiritwalker Graysky: Three of the ancient wards are restored. The mountain is not yet secure, but we may have done enough to break Ebonhorn free of the shadows gripping him. Let us return to Thunder Totem and see how he fares. Hopefully Ebonhorn can tell us more about what is happening with the Necrodark and the insidious master they serve.
QUEST OBJECTIVES
Return to Thunder Totem and check on Ebonhorn.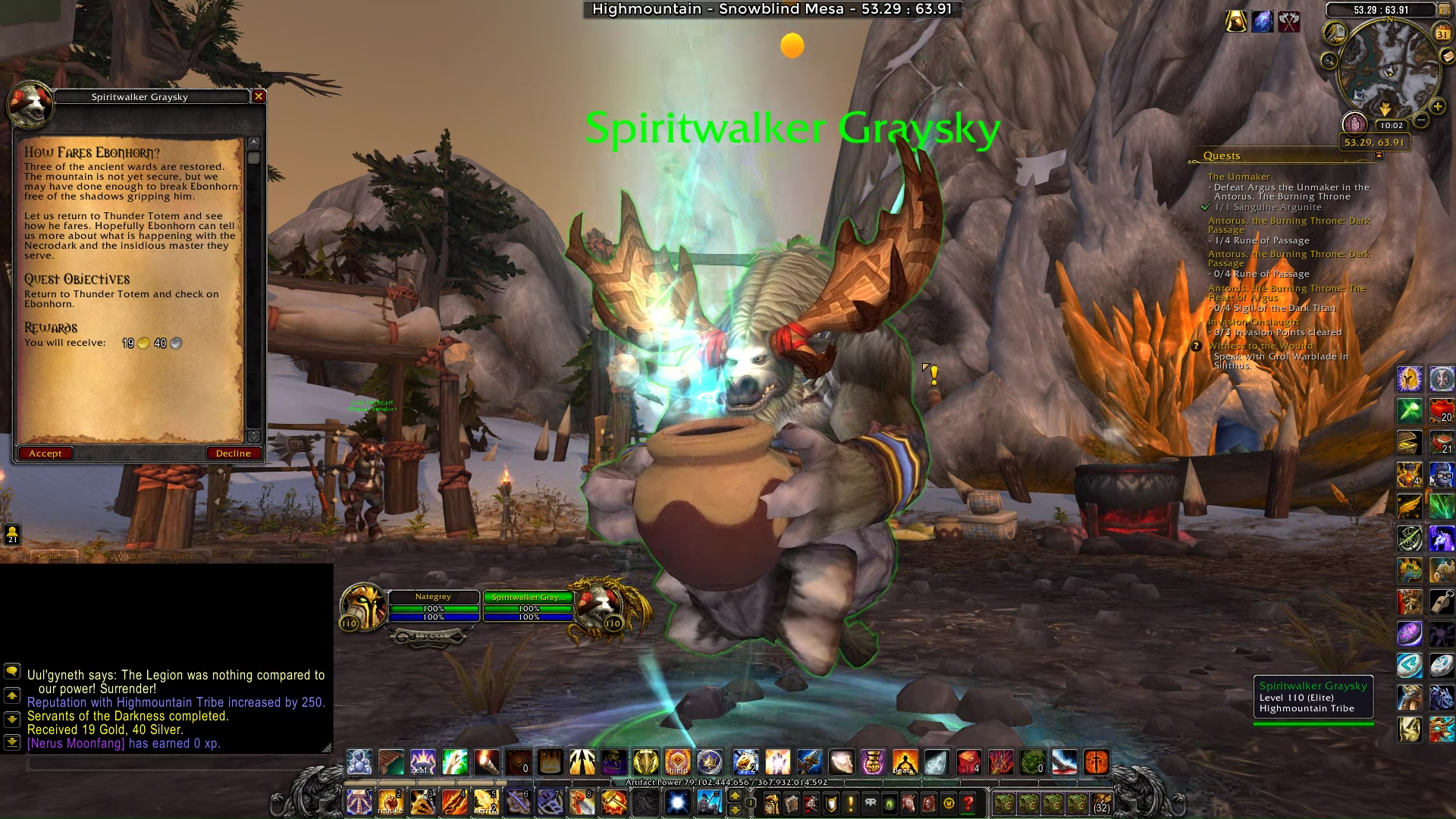 PROGRESS
Spiritwalker Ebonhorn: The whispers… they have stopped. Thank you, champion, Graysky.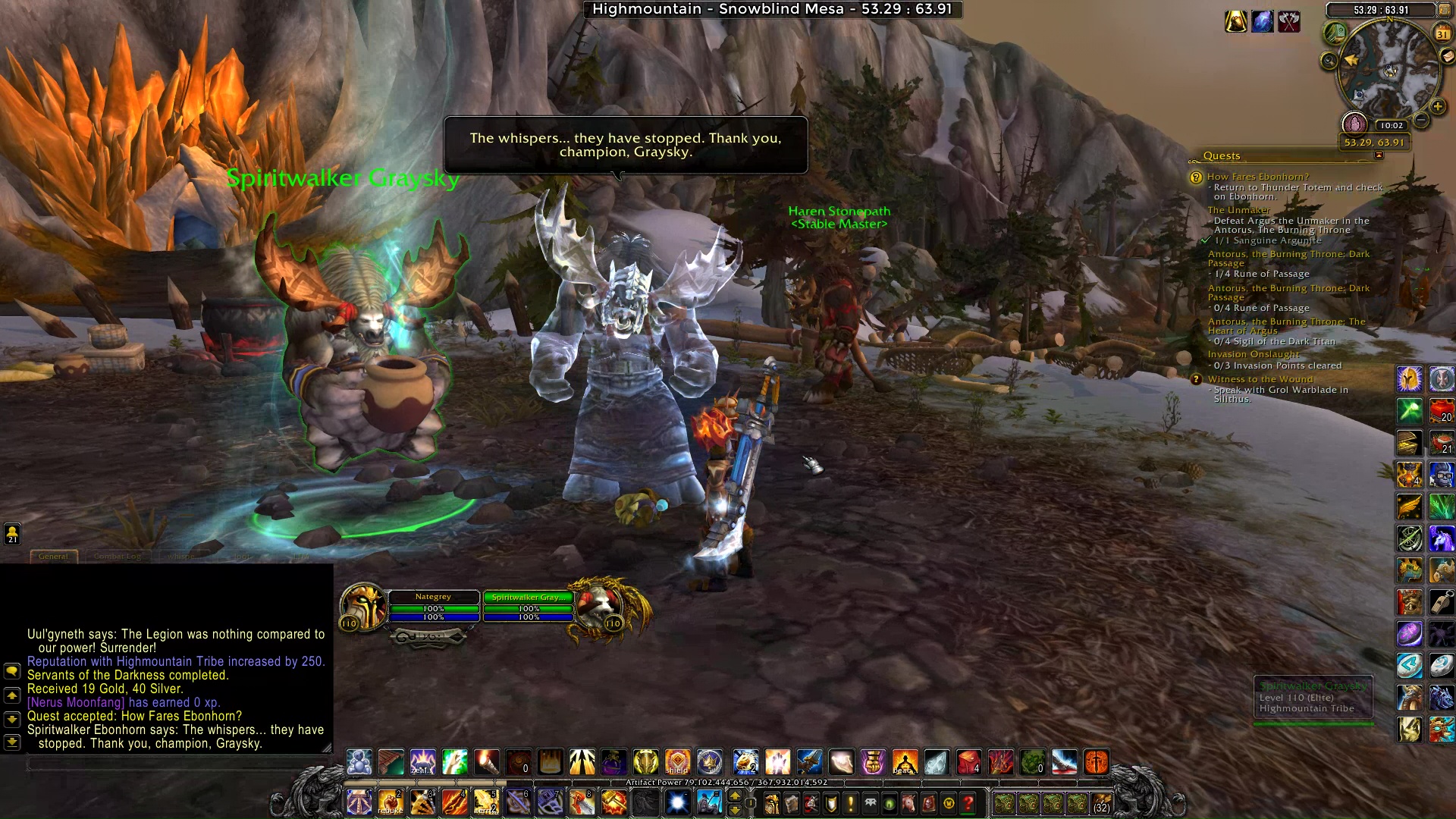 COMPLETION
Spiritwalker Ebonhorn: I am myself again, (Name). You and Graysky have freed me from the grasp of the Old Gods. Had I remained in that state for much longer, I would have been lost.
How Fares Ebonhorn?