Baine Bloodhoof: A dark force has descended upon us. I refuse to believe that the Highmountain are behind it. The cacophony out there is disturbingly familiar. Could it be… No! The minions of the Old Gods are attacking! We must fight for Thunder Bluff, (Name)!
QUEST OBJECTIVES
Slay 4 Dark Tendrils and 12 Shadows of Uul in Thunder Bluff.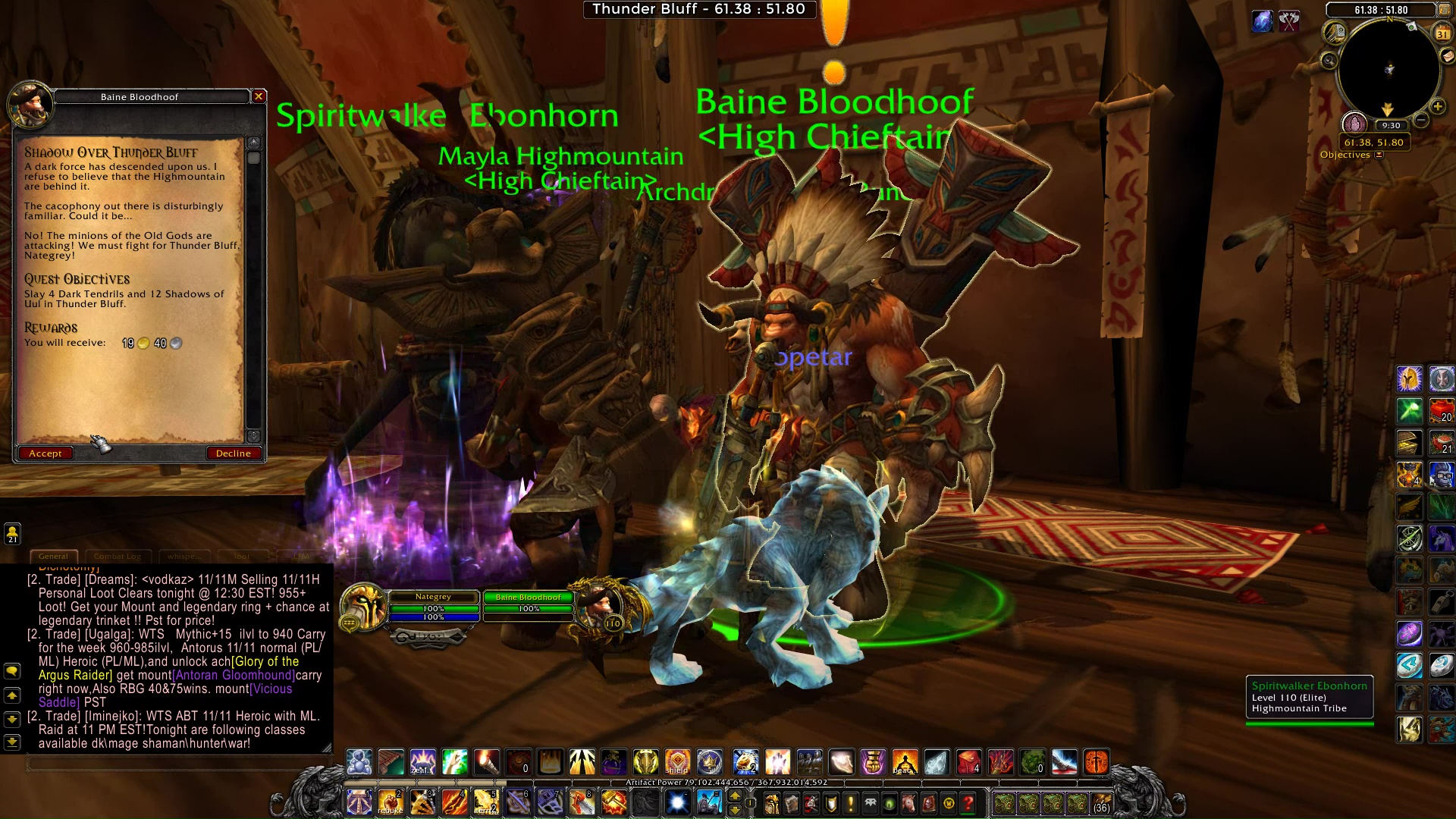 PROGRESS
Baine Bloodhoof: Go back to the void that spawned you!
Baine Bloodhoof: Thunder Bluff will be free of you!
Baine Bloodhoof: We will drive your shadow from Mulgore!
Bluffwatcher: For the Warchief!
COMPLETION
Baine Bloodhoof: The Old Gods are known for subversion and duplicity. To attack so brazenly… Whatever they seek, they want it badly.
Shadow Over Thunder Bluff