Baine Bloodhoof: The Old Gods have inflicted one of their faceless ones upon Thunder Bluff. The fiend desecrates my people's city! We must fight together to rid this place of such filth. I believe that destroying this herald will drive our enemies from Mulgore. May our weapons strike true, (Name)!
QUEST OBJECTIVES
Defeat Qy'telek, Herald of Uul'gyneth.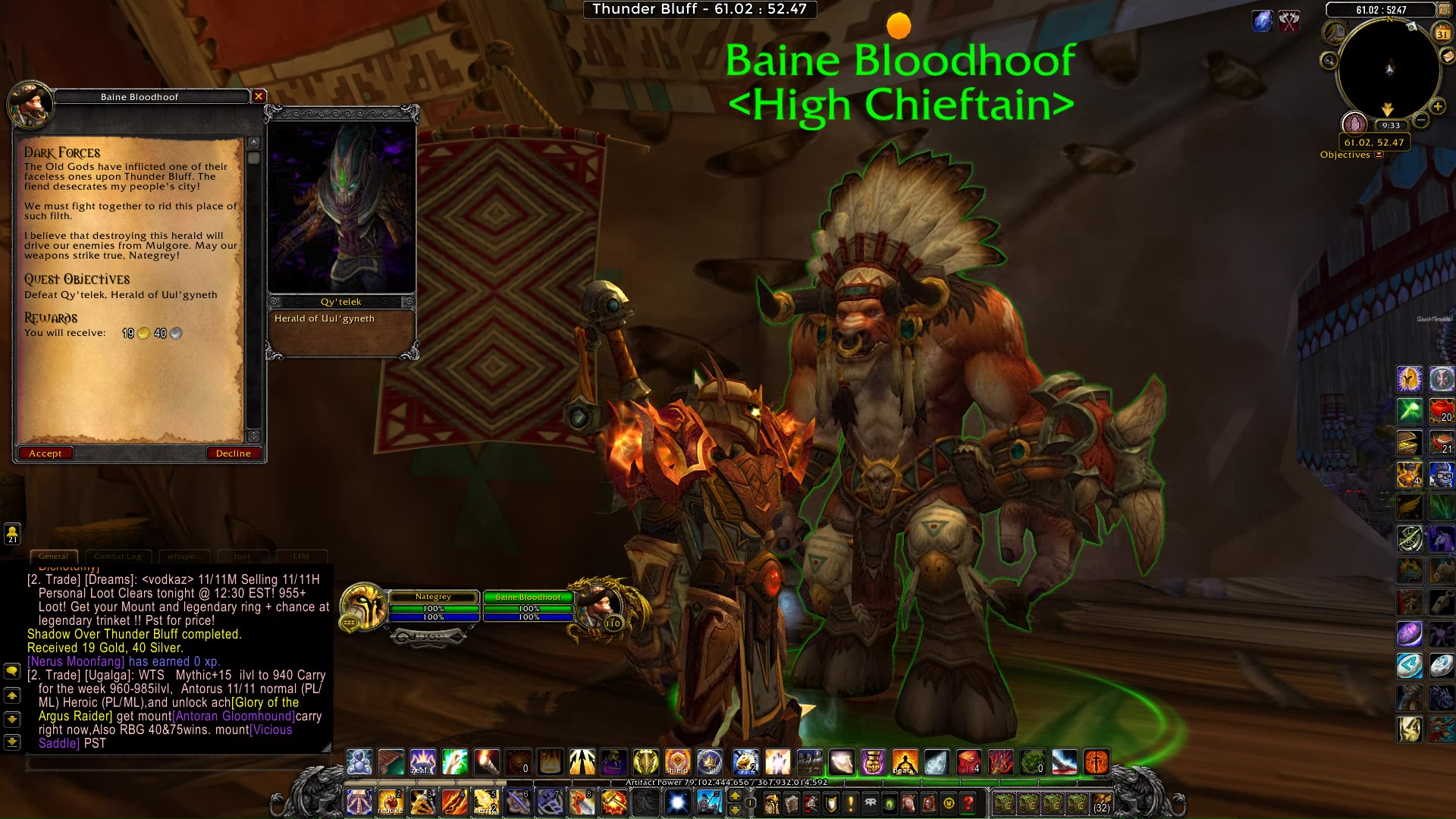 COMPLETION
Baine Bloodhoof: A fine kill, (Name). My people can clean up from here.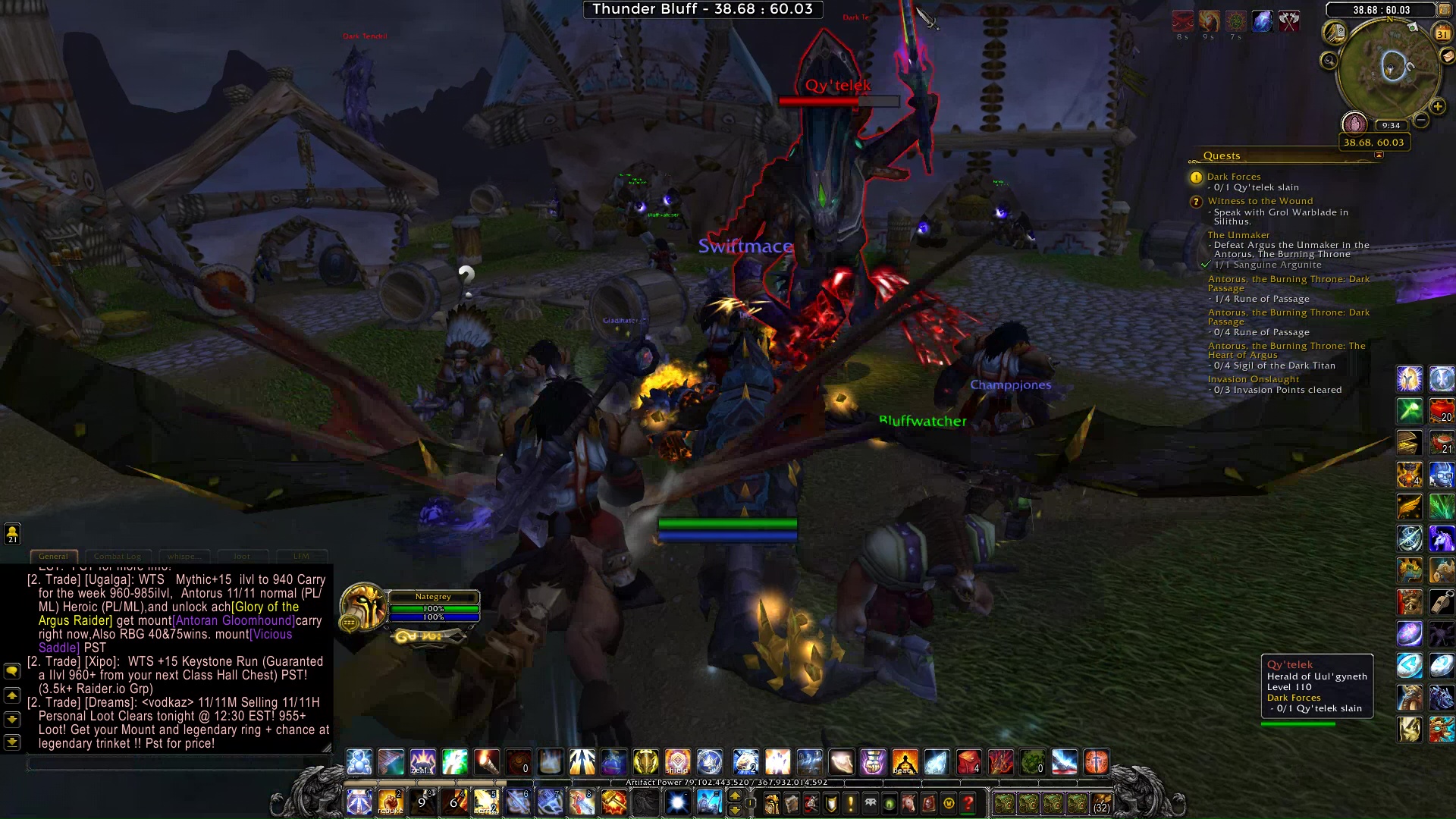 Dark Forces