King Anduin Wrynn: You have taken an important first step in strengthening the Alliance, (Name). Well done. But I fear a single new ally will not deter the Horde. The warchief will not rest until Orgrimmar's forces vastly outnumber the defenders of Stormwind. I must ask that you work to secure our next ally. We cannot afford any delay.
QUEST OBJECTIVES
Choose a second ally to pursue.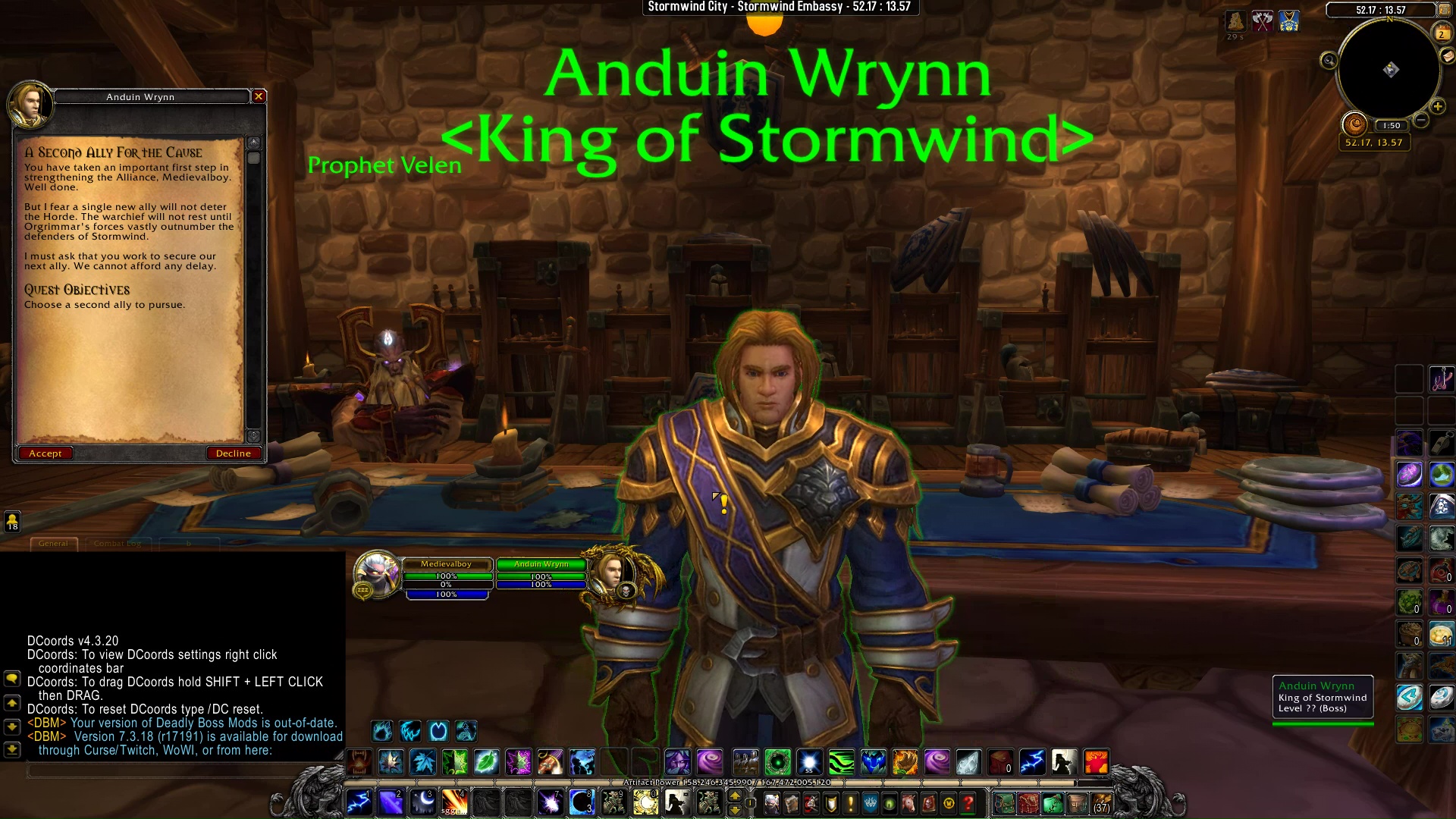 PROGRESS
(I am ready to pursue our next ally.)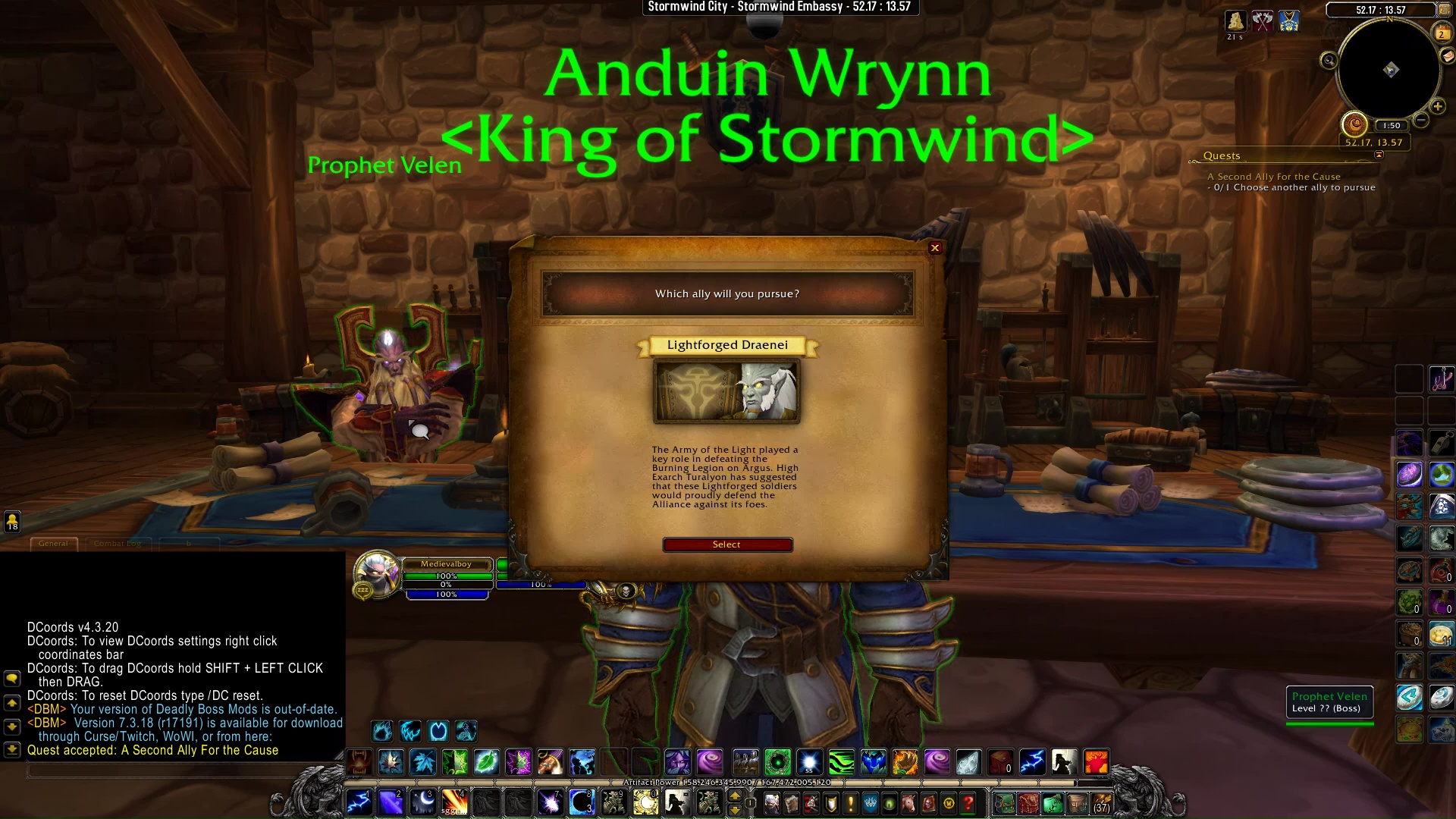 COMPLETION
King Anduin Wrynn: Begin at once, (Name). Stormwind honors your service.
A Second Ally for the Cause