Ambassador Moorgard: Welcome to Stormwind, Lightforged draenei. King Anduin Wrynn invites you to explore our fair city. Say, you look like the devout sort. We have a lovely cathedral that will no doubt be of interest! Ah, but that can wait. An emissary of the Lightforged is standing by to tell you of adventures that await beyond the city walls. Have a pleasant stay, (Name). Oh, and please excuse the occasional mess. I fear many of our citizens lack the discipline that you Army of the Light soldiers are so famous for!
QUEST OBJECTIVES
Find the Hero's Call board in Stormwind City.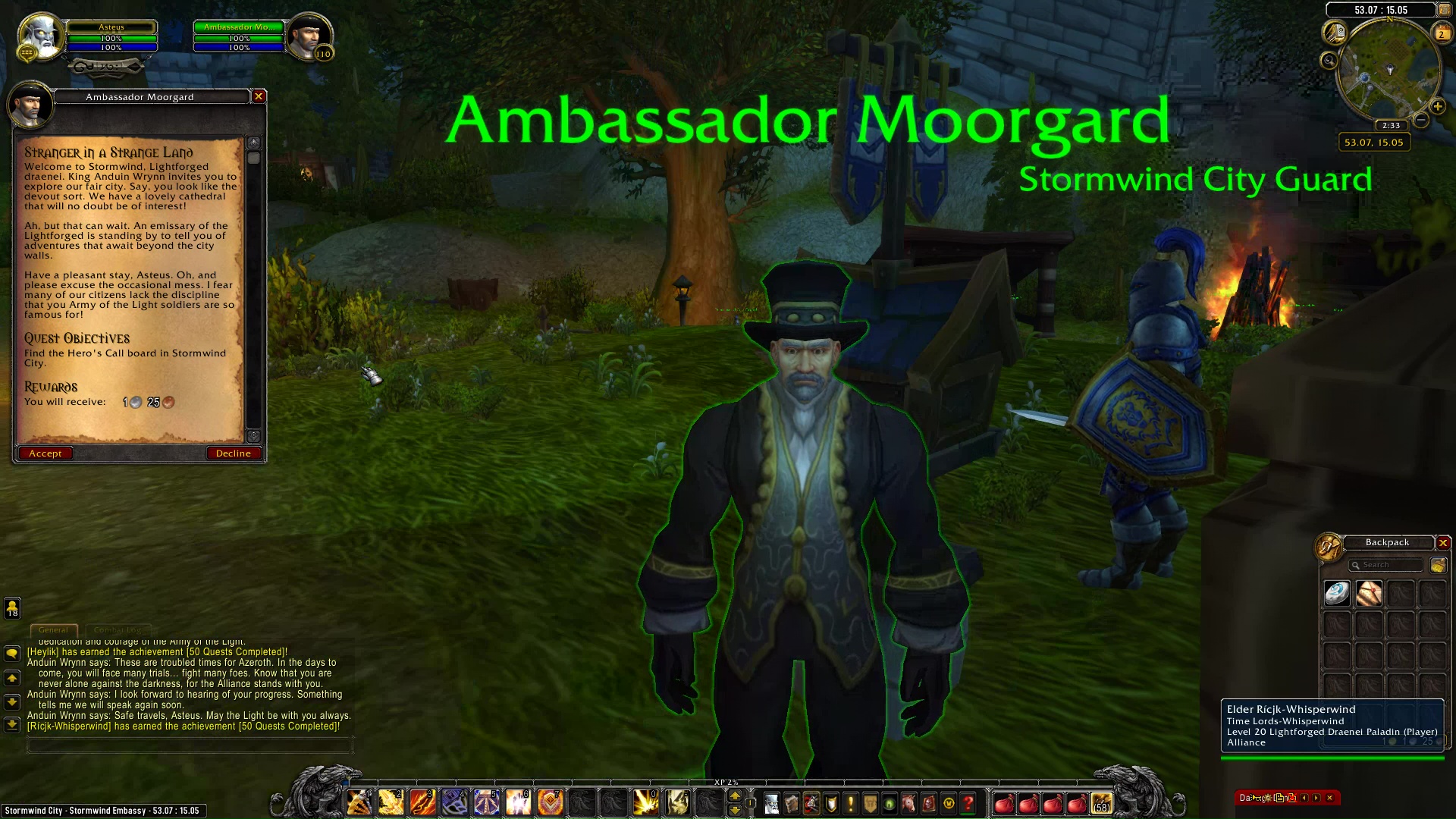 Hero's Call Board found: 1/1
COMPLETION
Vindicator Minkey: Welcome to this beautiful city, (Name). I am sure you will feel as welcome by the other members of the Alliance as I do. I have met a number of the city guards. Good people, though there are a few things they could learn from us.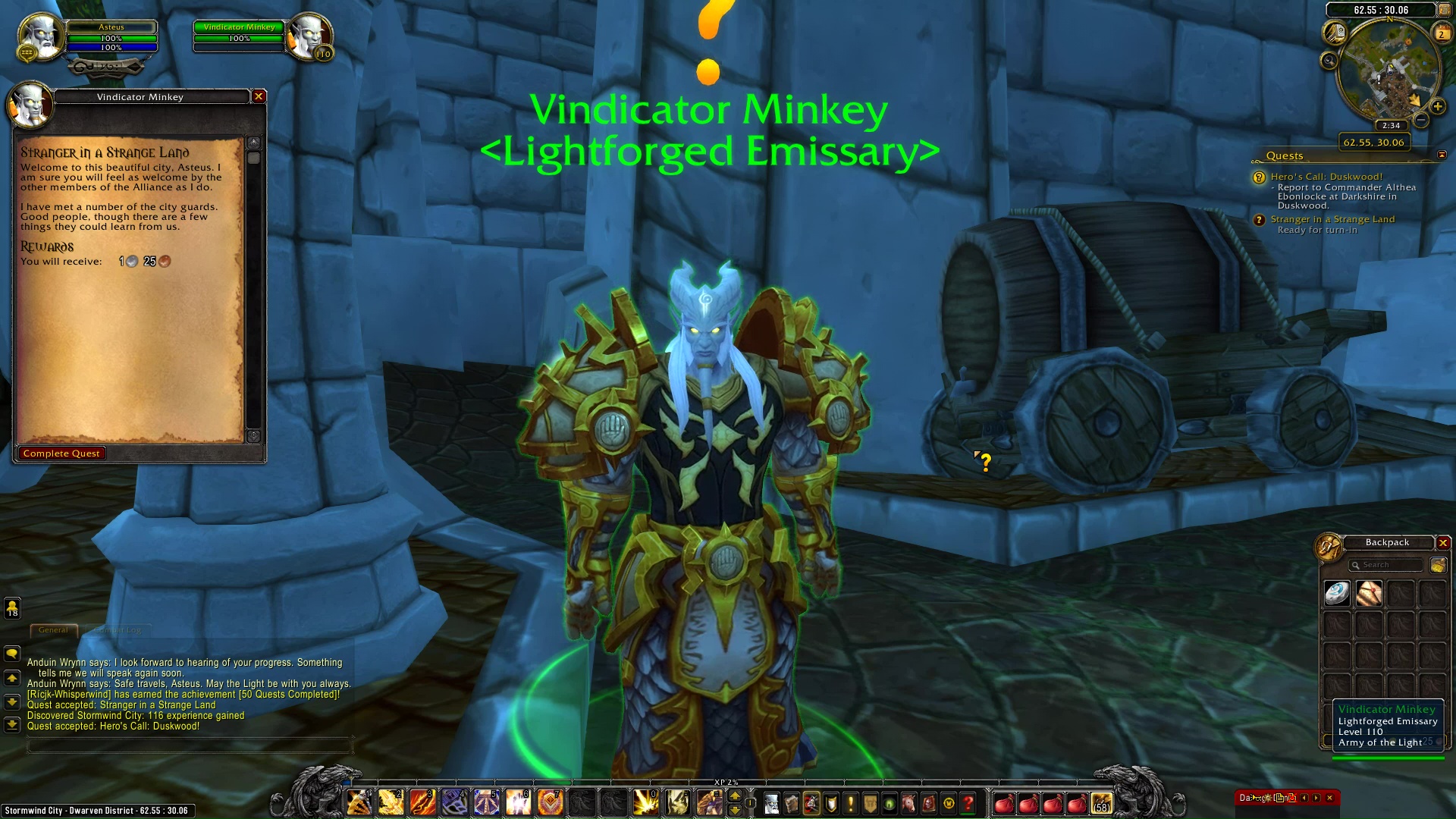 Vindicator Minkey: Light be with you, (Name). I plan to seek the Legion upon Azeroth to continue our eternal battle.
Stranger in a Strange Land