Sternfathom: All of my gladiators are out of commission! It's down to you, (name). Bilgerudder's going to pit his three champions against you.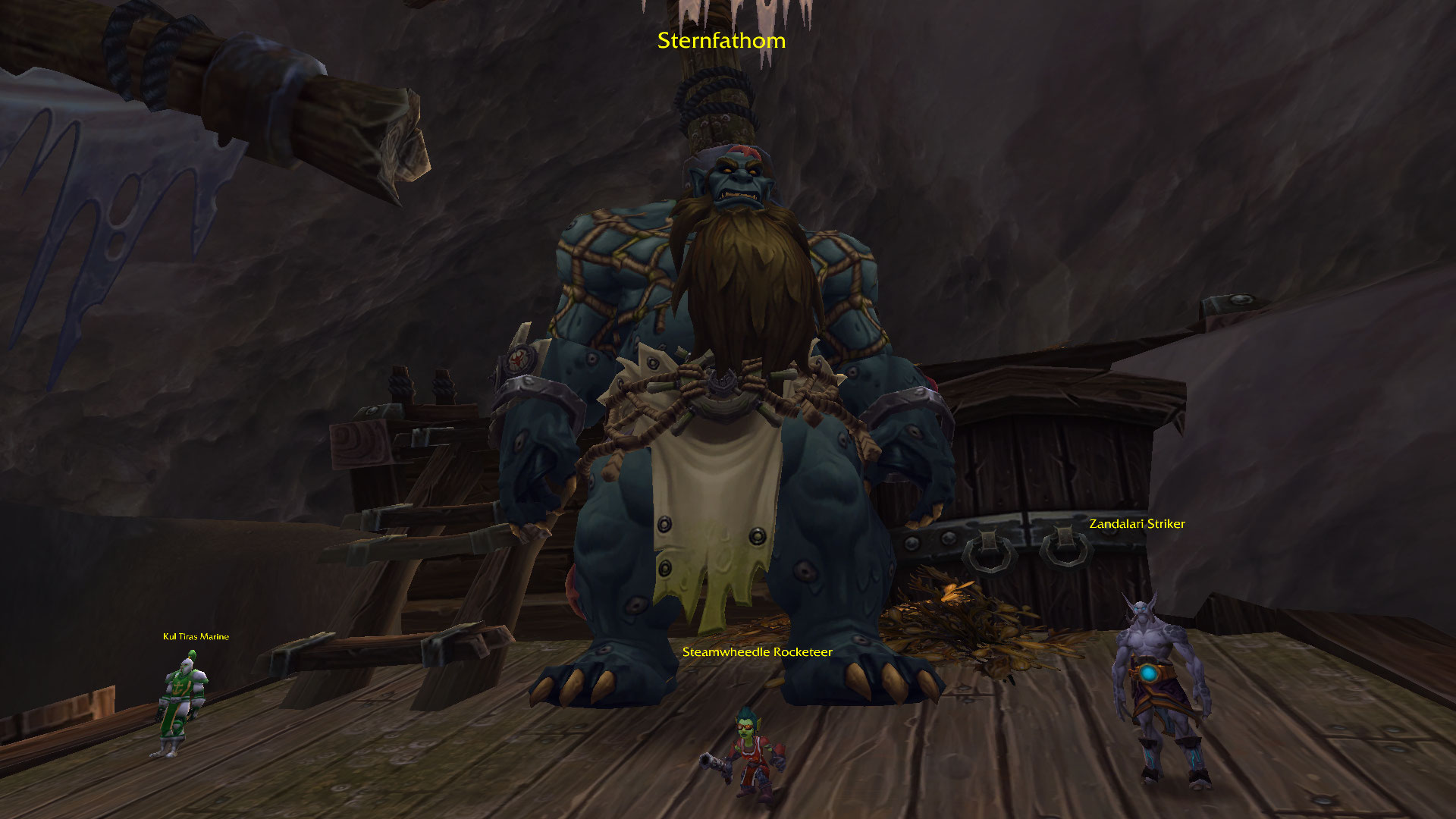 Quest Objectives
Have Sternfathom throw you into the arena, defeat Boss Whalebelly, and then find Okuna Longtusk inside Oceanus Cove.
Intermission
Sternfathom: It's my lifelong dream to beat Bilgerudder during a real challenge against his three champions. They're just so good! Maybe you'll be the one to make my dream come true, (name)? Ready to be thrown into the arena?
(They're ready, Sternfathom. Toss me into battle.)
Bilgerudder: Come on, (name), talk with Sternfathom. Let's get this fight started!
Boss Whalebelly: (Name)? Hah! you're the last of Sternfathom's pit fighters. Come on. Let's finish this!
Bilgerudder: Alright, Feargus, you're up. Kill for me.
Sternfathom: Good luck, my little friend.
Captain Feargus: ready to die, (race)?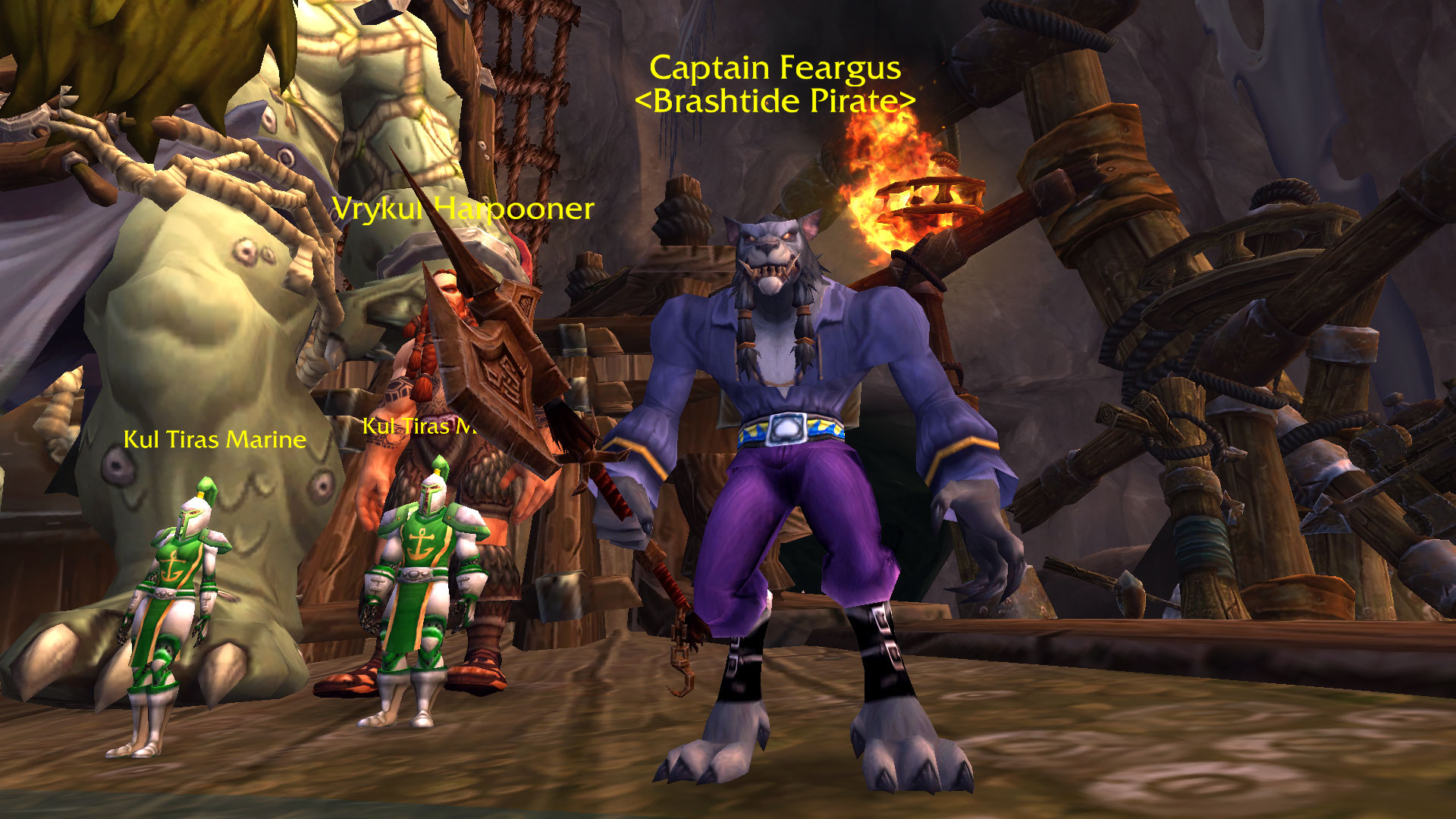 Sternfathom: Great job, (name)! Only two more to go.
Bilgerudder: Don't fail me, fish man, or you'll be bait on my hook.
Golden Xue: Blessings of the Jade Serpent upon you. You're still going to lose.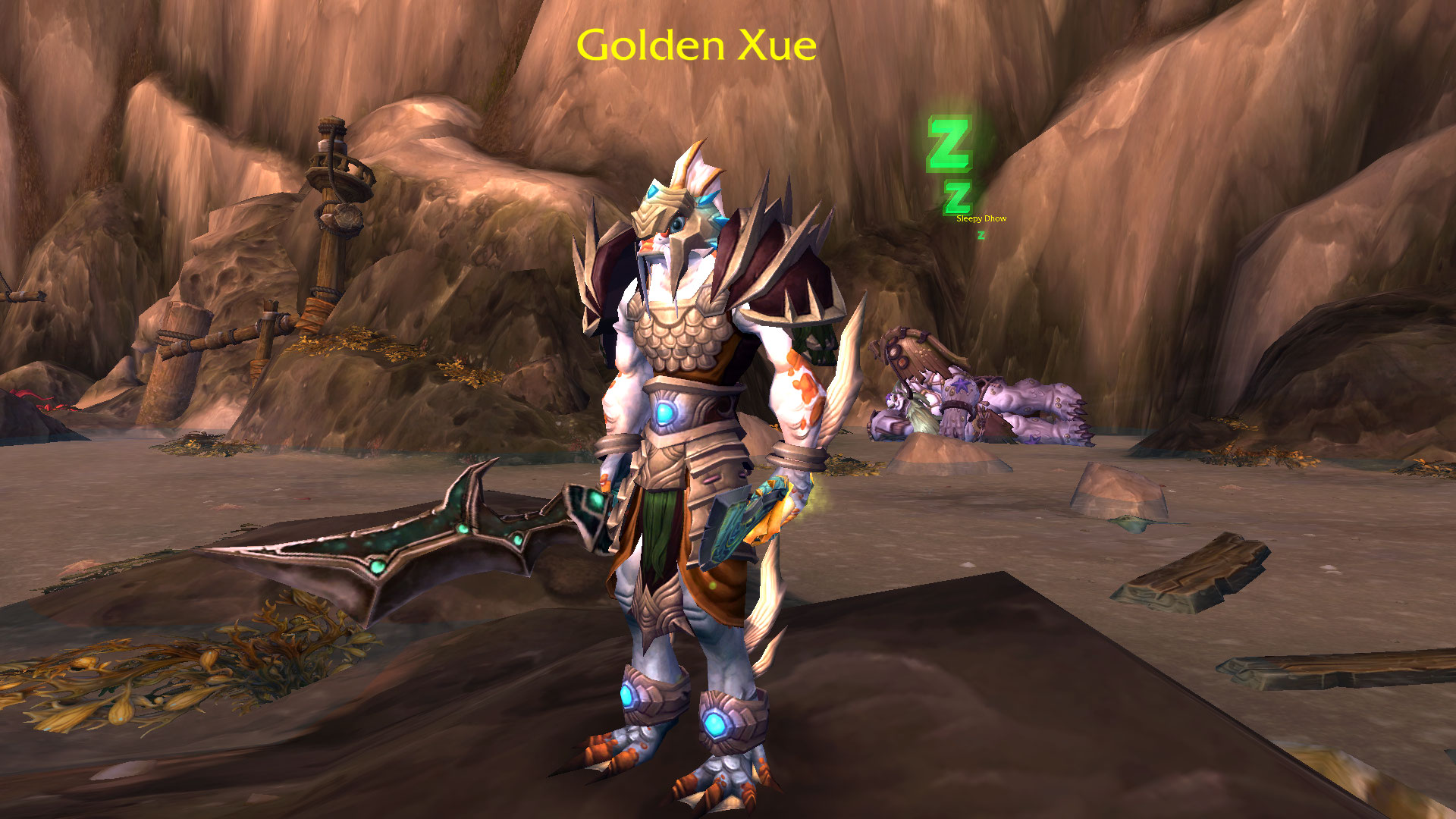 Sternfathom: Yes!
Bilgerudder: NOOO!
Boss Whalebelly: Come on. Bilgerudder. Get me in there!
Bilgerudder: Finish this, Whalebelly!
Boss Whalebelly: I told you I was going to chop you up into little chunks of chum, (name). And that's what I'm going to do! WHAT? No…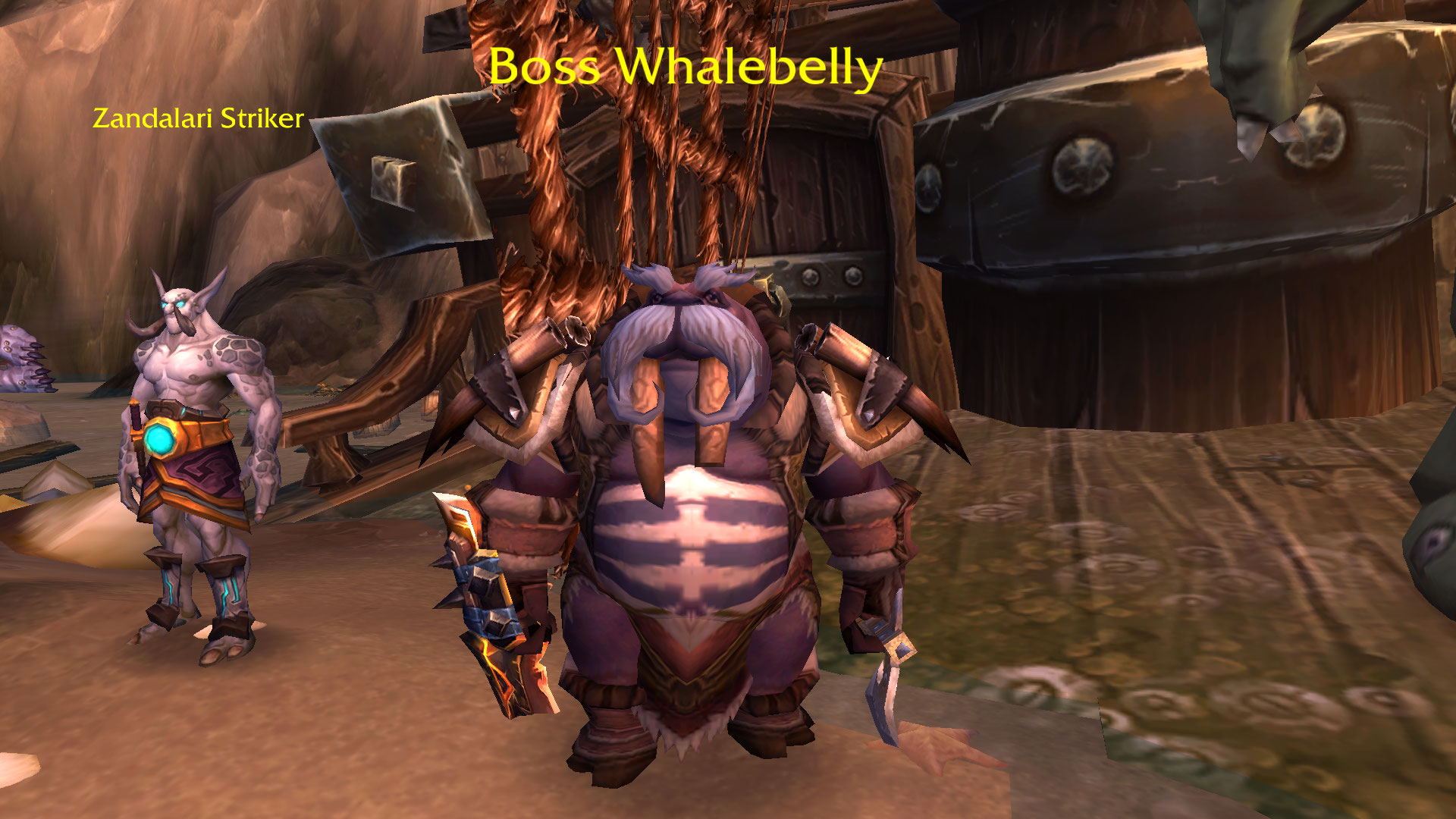 Bilgerudder: Stupid tuskarr!
Sternfathom: An incredible performance, my little (name)! Go, find your friend.
Bilgerudder: You win this time, Sternfathom. It won't happen again.
Completion
Okuna Longtusk's Pack: (This is where you expected to find Okuna. Instead, you only found the pack with the weapons.)
Round 1. Fight!