Daglop: To perform my ritual I need to use a special cave I have prepared at Gloombound Barrow. Meet me there and I will "give" you your reward. Hee hee.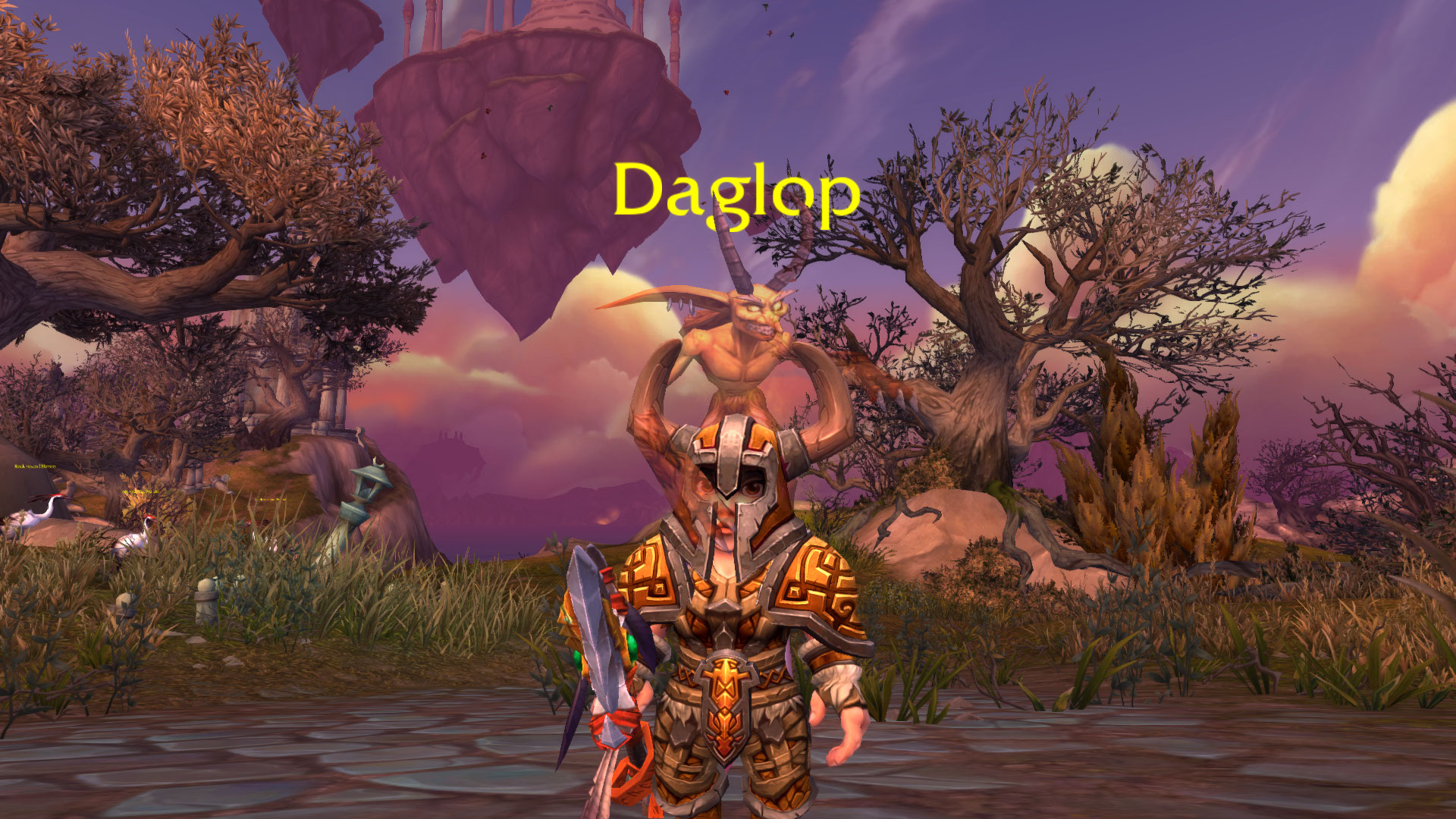 Quest Objectives
Help Daglop complete his ritual.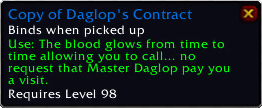 Intermission
Daglop: Meet me at the ritual site for your reward.
Location: Gloombound Barrow
Daglop: Minion! Glad you could make it. The time has come to make my old master pay for violating my contract. You ready to face him?
(Begin your ritual.)
Sharazaan: Why have you summoned me here, imp?
Daglop: Ah… my "former" master. Minion! Kill it!
Sharazaan: You will pay for this betrayal!
Daglop: You failed, "master"! Who's the master now?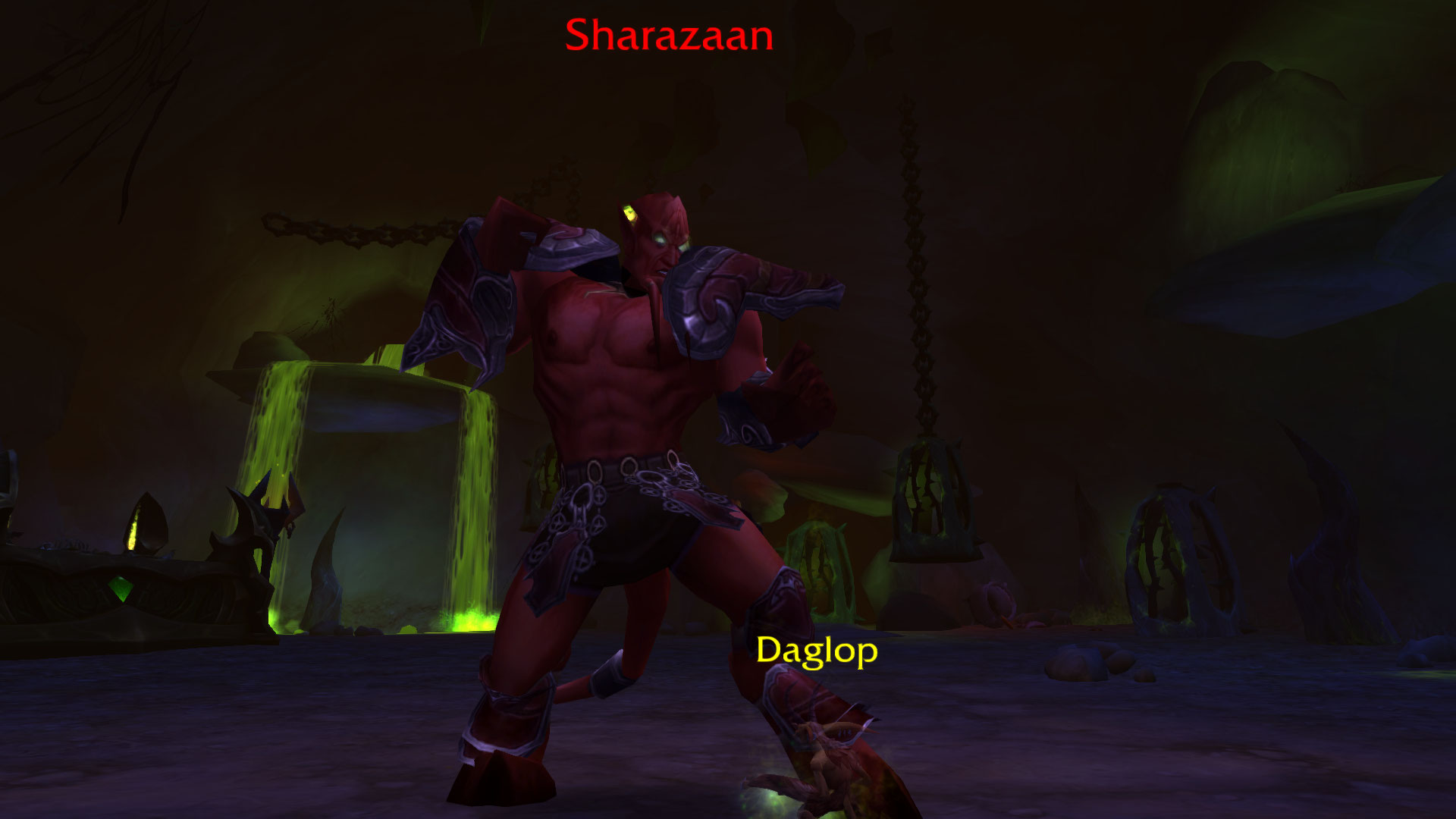 Completion
Daglop: Great deal right? You got to kill a demon, your fancy weapon got more fancy, and I get to be the master now. Everybody wins!
This is my Contract