(Runas looks antsy.)
Runas the Shamed: I can help you, and I very much want to help you, but I'm a bit distracted. Look at all that raw, unfiltered, mouthwatering mana…
(Runas slaps his own face.)
Runas the Shamed: No! NO! You must stay in control! I simply need to clear my head. Yes, that's it. A few of my depraved brethren carry small mana jewels around with them in case they need a quick burst of energy. Find a few for me? Then I will show you how to get your ley line back.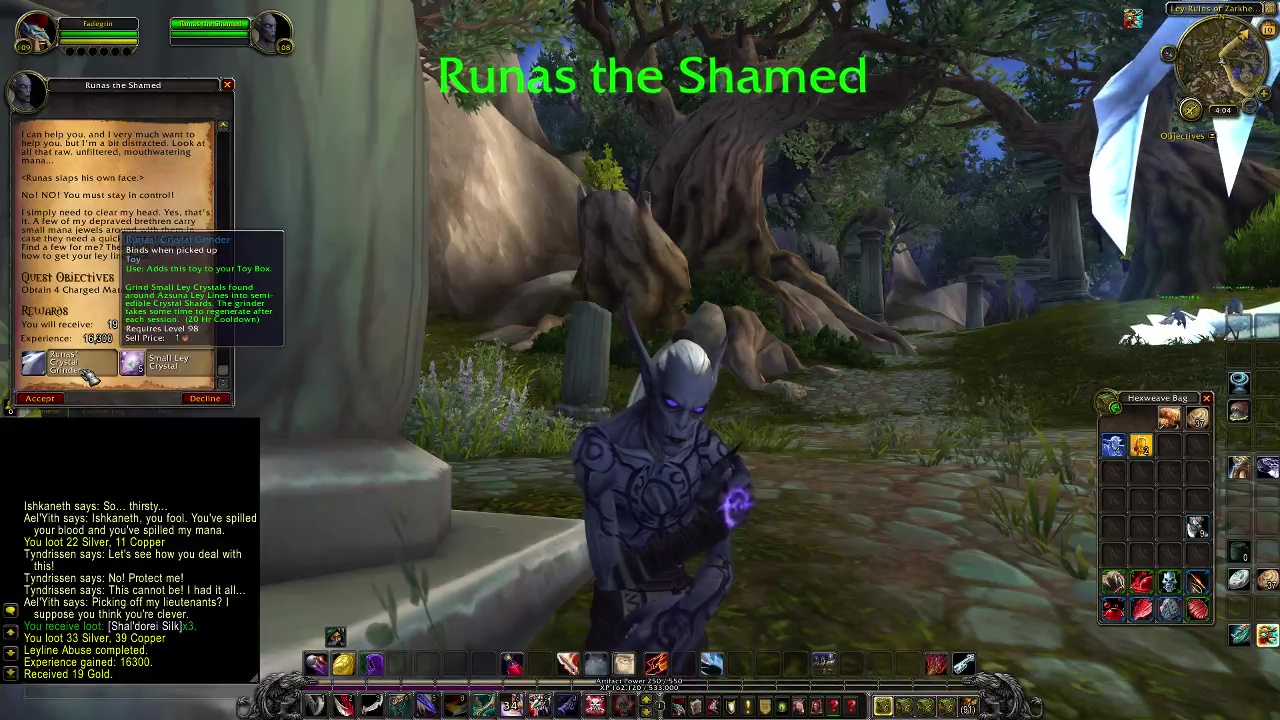 Quest Objectives
Obtain 4 Charged Mana Jewels.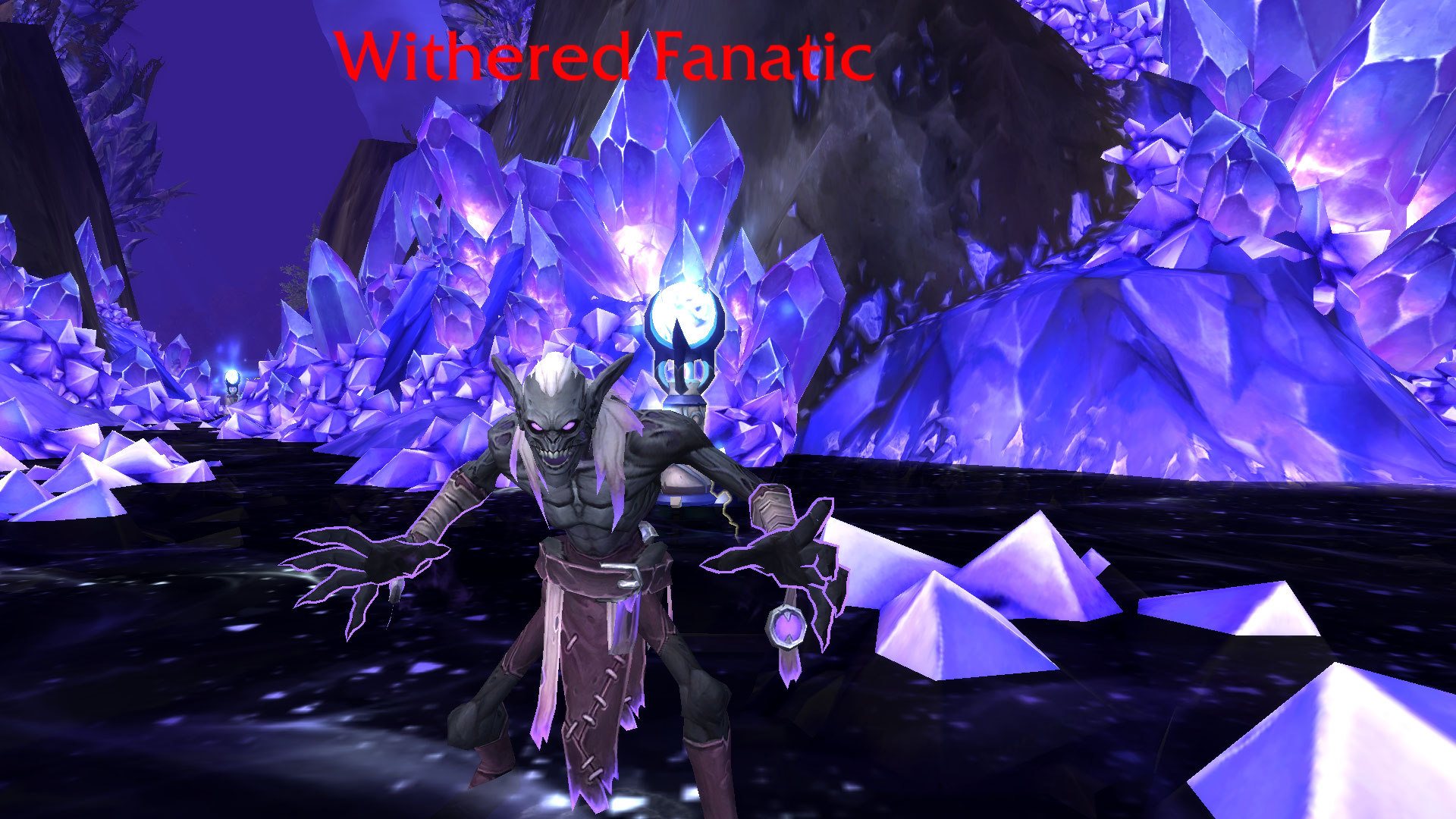 Completion
Runas the Shamed: Do you have them? Please tell me you have them, my friend.
(Runas feverishly crushes the jewels and gets to work rubbing magical dust on his face, arms, and back. He is, for the moment, in bliss.)
The Hunger Returns