Stellagosa: Wait, what was it that I heard? Was it… "feast on the dragons"? We must check on grandfather, right away! Let me know when you're ready to depart.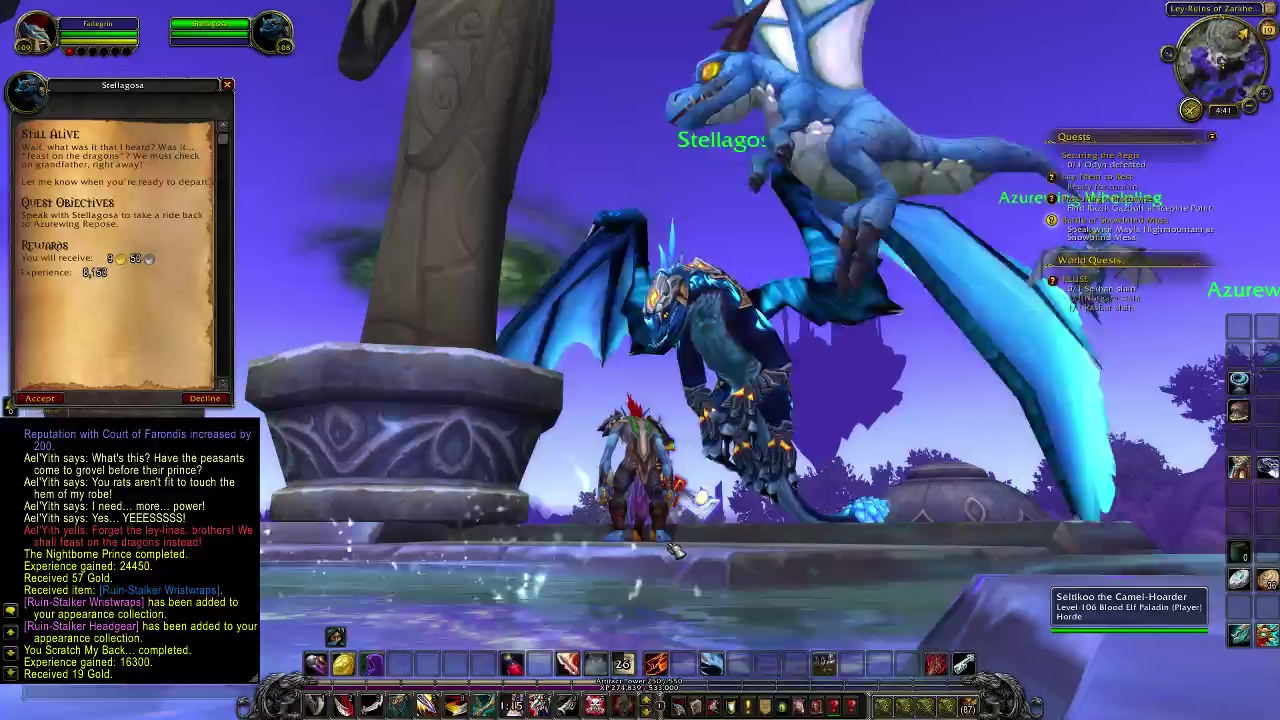 Quest Objectives
Speak with Stellagosa to take a ride back to Azurewing Repose.
Progression
Stellagosa: Look! They're headed for grandfather's pool! It's not too late. We'll just jump the mountains to cut them off, and… No, no… they're everywhere! Hang on, (name). We're going in low.
Completion
Stellagosa: No… we're too late!
Still Alive