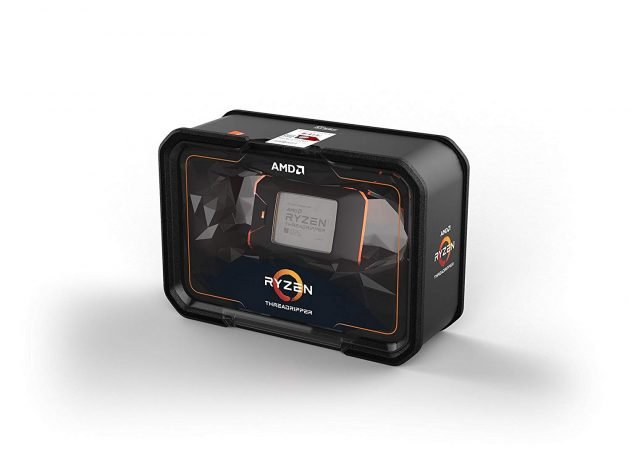 The AMD Ryzen Threadripper 2990WX is now available for pre-order. This is a very unique and expensive CPU at $1799 and ships next week on August 13, 2018.
The Amazon Store Card allows to pay with no interest if you pay the whole price within 12 months. That's $149.92 per month. Careful though. If not paid in 12 months, the penalty is that you get charged the interests for all 12 months. Always read the fine print.
Why is this CPU a big deal to PC enthusiasts and video gamers? The AMD Ryzen Threadripper 2990WX is the world-first 32-core 64-thread desktop processor running at 3.0 GHz base and 4.2 GHz Max Boost. It requires a AMD SocketTR4 X399 motherboard. If you play CPU intense video games, or render 3D graphics or edit music in your computer — this is the motherlode of CPUs at the moment.
The CPU features:
Quad-Channel DDR4 ECC support
65 PCIe Gen3 Lanes
80MB Cache Memory
Total L1 Cache 3MB
Total L2 Cache 16MB
CMOS: 12nm
Unlocked: Yes
Max Temps: 68C
Default TDP/TDP: 250W
Thermal Solution Not included
This 2nd Gen Ryzen™ Threadripper™ processor will work on future-proof X399 motherboards with a simple BIOS update. The X399 motherboards out there ready for this benemoth CPU are the: