Tammy Tinkspinner: How did the silithid survive the blade of Sargeras? I'm perplexed!
I've never encountered a species that can adapt to changes in the environment as quickly as the silithid can.
The larvae, or broodlings as they are often called, can evolve into a variety of silithid creature types based on the needs of the hive.
Is it the hive mind that signals the evolutionary development of the larvae, or is some environmental factor at play?
Science must find the answer!
QUEST OBJECTIVES
Collect 12 Silithid Broodlings.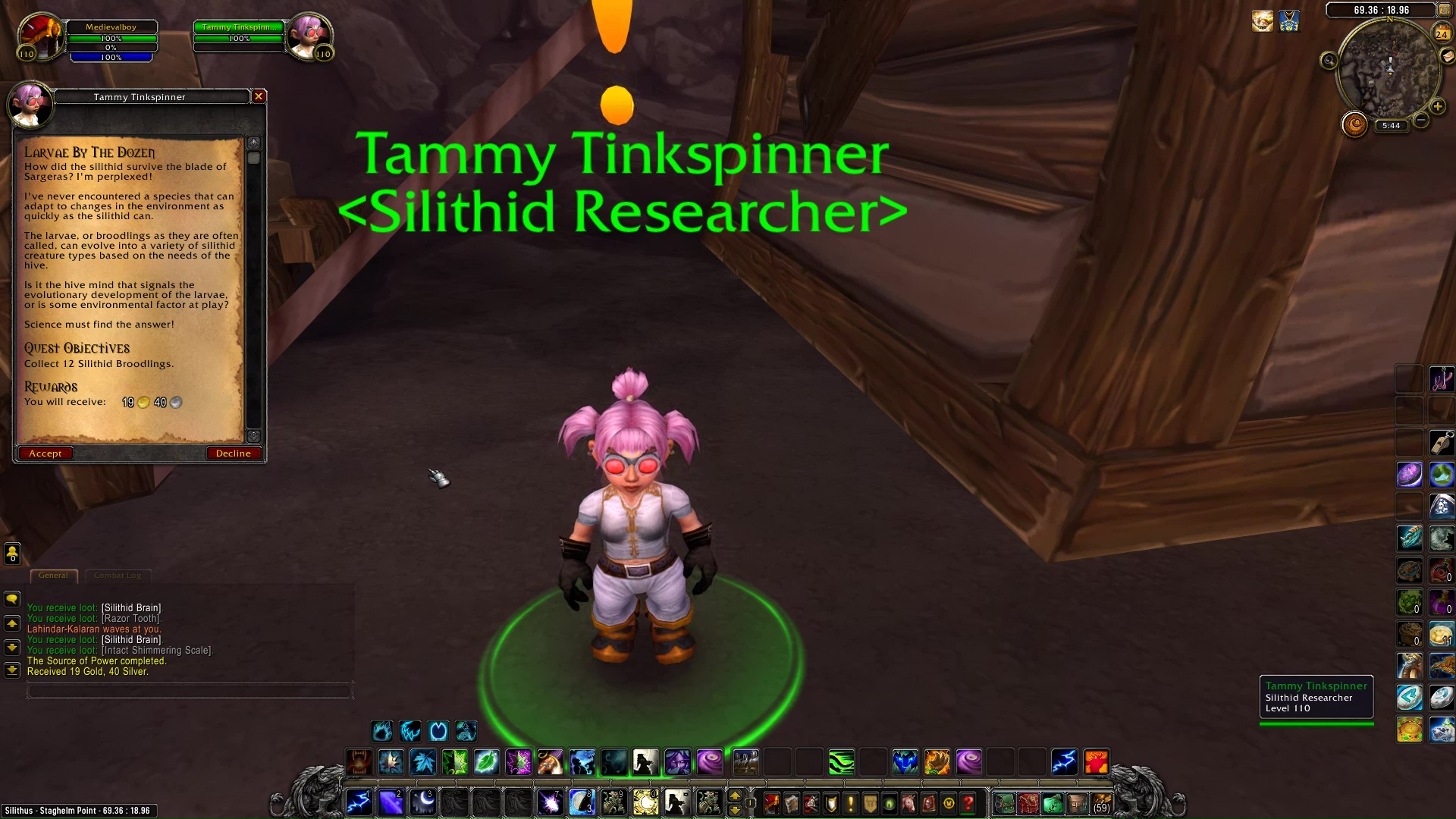 PROGRESS
Tammy Tinkspinner: We must find out how the silithid survived the blade of Sargeras!
COMPLETION
Tammy Tinkspinner: Do you have the silithid larvae? I see you have the broodlings! These will do nicely. Would you like to stay and watch me carefully dissect and catalog every detail of their anatomy?
Thanks to you, we are now one step closer to understanding the effect that the blade is having on Silithus!
Larvae by the Dozen