Twilight Outhouse: (Name), is that you I hear rustlin' about out there? It's me, Angus Stormbrew!
There are cultists everywhere, so ye best keep yer voice down. Lean in close and cover yer nose while we talk!
This is the only outhouse in all o' Silithus! Trust me, I spent hours lookin' all through the night. I decided to sneak in for a wee drop-off before the cultists woke up, but I've got a uhh problem…
There's no cloth to… you know…
See if ye can find me a wee bit o' cloth and sneak it in through the door!
QUEST OBJECTIVES
Collect 8 scraps of Twilight Silk.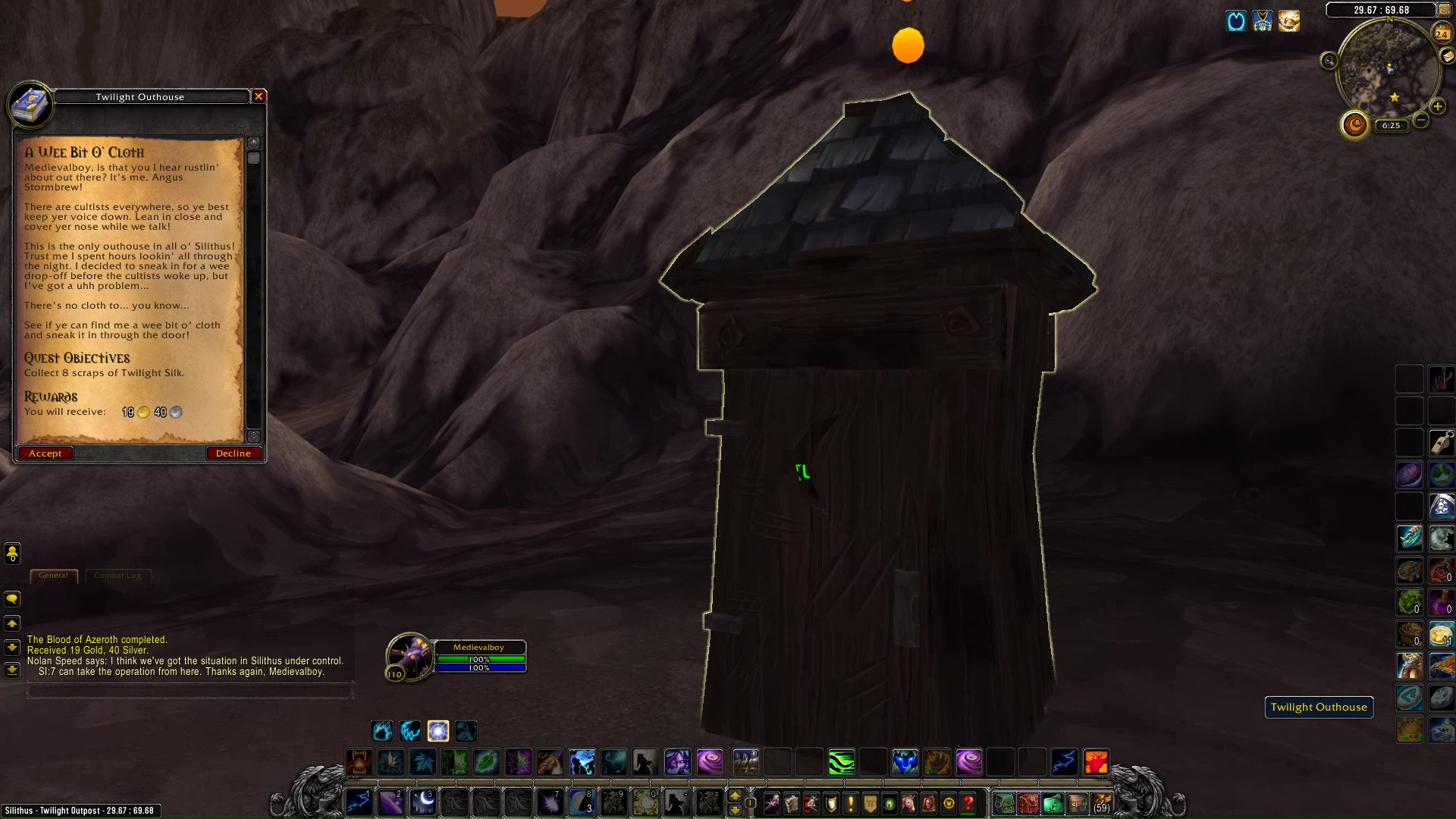 PROGRESS
Angus Stormbrew: Find us a wee bit o' cloth and I'll b e good to go!
COMPLETION
Twilight Outhouse: Did ye acquire "the goods?"
Aye! This'll do nicely! Just give us a wee minute here…
Angust Stormbrew: Ahh… this silk feels better than rain on a summer morning…
Now, I'll just light a wee match to take care of the fumes…
FIRE!!
AAAAHHHHHHHHHHHH!!
ODYN'S BEARD! I'M BURNIN' UP!
That was a close one! I'd better take inventory. Eyebrows… check. Beard… check. Pants…
Och! I forgot mah pants!
Thanks again, (Name). I'll be seein' ye! I'm off to find some pants…
Oohhh…
Ouch!
Eeek…
Oohhh…
Ouch!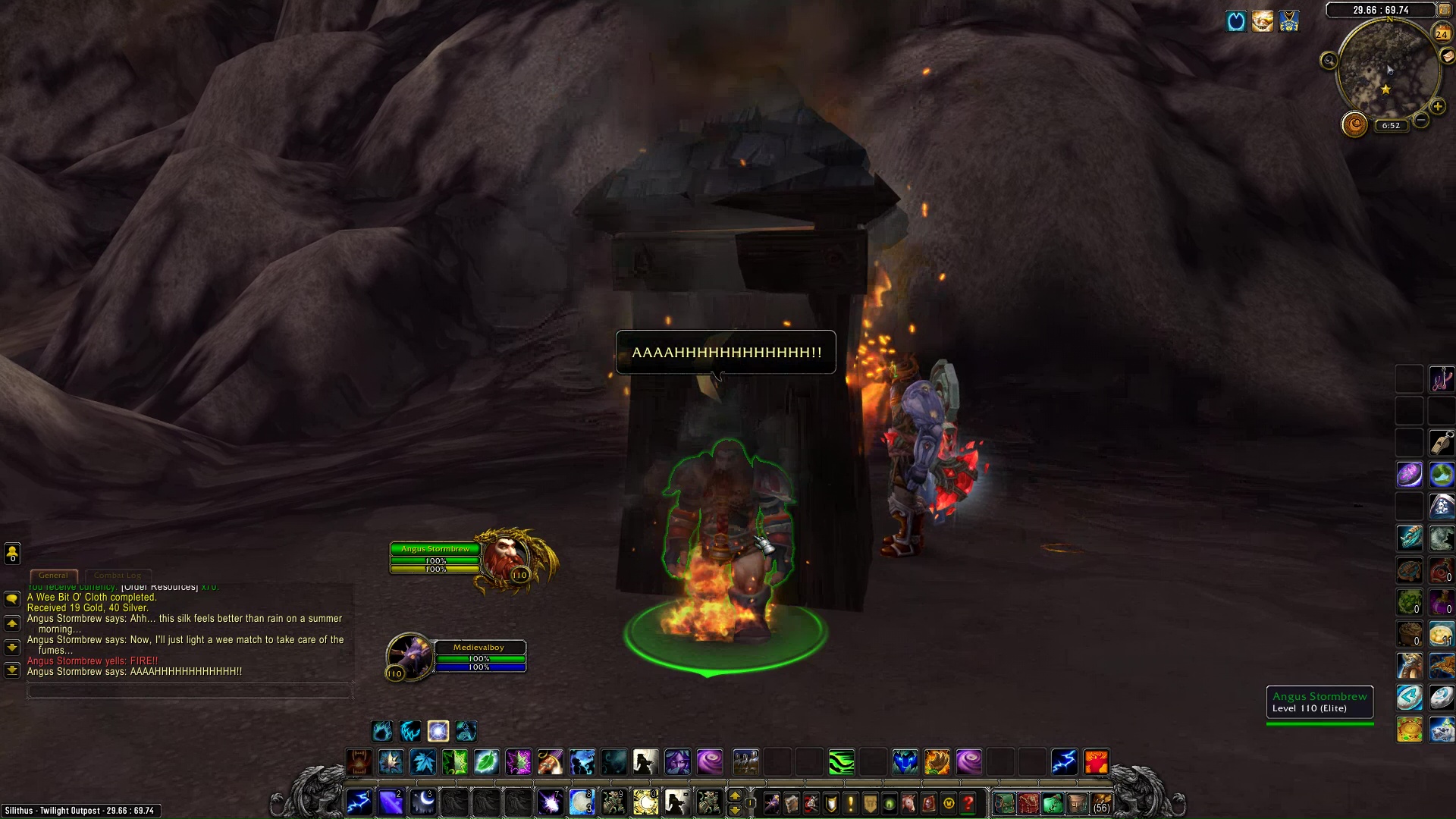 A Wee Bit O' Cloth